MALDIVE FISH MURUKKU IN SRI LANKA RECIPE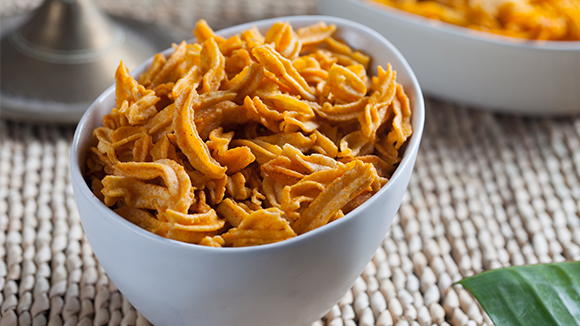 INGREDIENTS
200g chickpea flour
2 packets Knorr Maldive Fish Powder Mix
½ teaspoon turmeric
1 teaspoon chili powder
1 egg, slightly whisked
Salt to taste
Water to mix
Oil to deep fry
METHOD
In a bowl, mix the chickpea flour, Maldive fish Powder , turmeric and chili powder.
Now, add the whisked egg and mix by adding the water little by little. Make a semi thick batter.
Heat the oil in a deep pan. Squeeze the batter into the hot oil through a murukku mold attached to a string hopper maker. Fry till golden brown and break into 1 ½ inch pieces once cooled..
Then enjoy the food