Excitement 1 Muharram 1440H in Aceh/Kemeriahan 1 Muharram 1440H di Aceh
---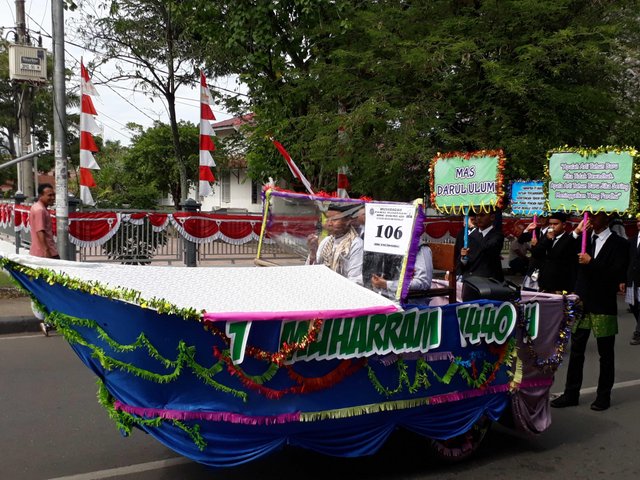 ---
1 Muharram is a new year for Muslims throughout the world, just like the New Year of Christ, Chinese New Year or Imlek and others. Islamic New Year is enlivened by all Muslims, there are various kinds of events held, such as parades, call to prayer competitions, recitation competitions, lecture competitions, and others.
1 Muharram merupakan tahun baru umat islam diseluruh dunia, sama seperti tahun baru Masehi, tahun baru cina atau Imlek dan lain lain. tahun baru islam dimeriahkan oleh seluruh umat islam, ada berbagai macam acara yang dilaksanakan, seperti pawai, lomba azan, lomba mengaji, lomba ceramah, dan lain lain.
---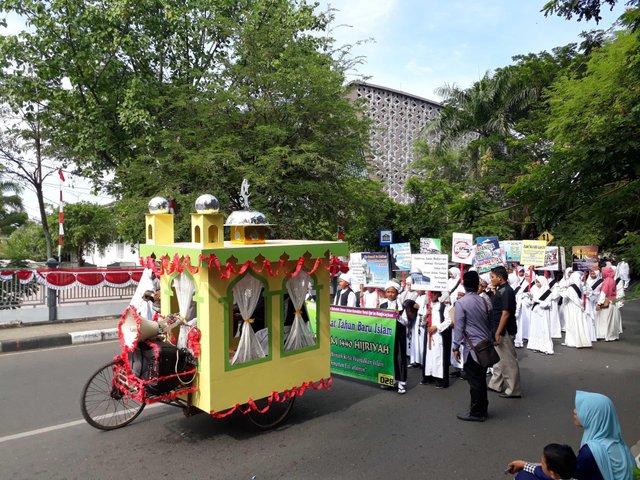 ---
in the city of Banda Aceh, the parade was very lively, all schools in the Banda Aceh region participated in the parade, ranging from elementary schools, junior high schools and general high schools, or the equivalent, all enlivened with various kinds of clothing and accessories.
di kota Banda Aceh, pawai berlangsung sangat meriah, seluruh sekolah di wilayah Banda Aceh ikut serta dalam pawai, mulai dari Sekolah Dasar, Sekolah Menengah Pertama, dan Sekolah Menengah Umum, atau yang sederajat, semua ikut memeriahkan dengan berbagai macam pakaian dan aksessorisnya.
---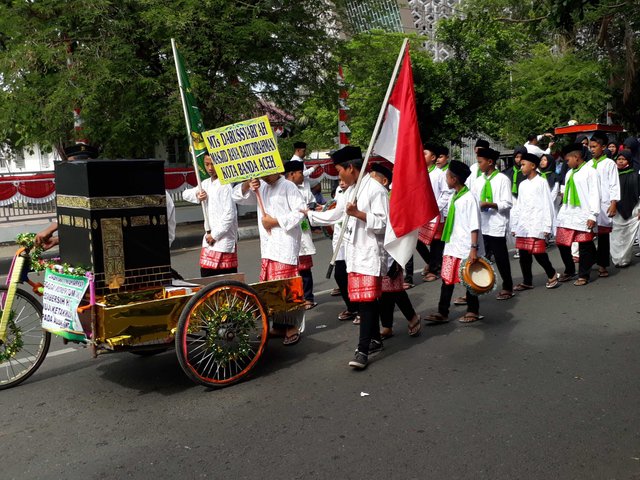 ---
---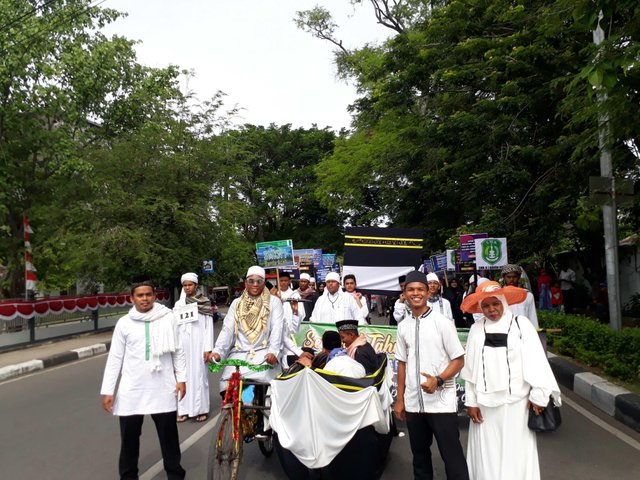 ---
Islam is a religion of peace, many things are taught in the religion of Islam, especially about goodness, togetherness, a good way of life, and so on.
Islam merupakan agama cinta damai, banyak hal yang diajarkan dalam agama islam, terutama tentang kebaikan, kebersamaan, cara hidup yang baik, dan lain lain.
---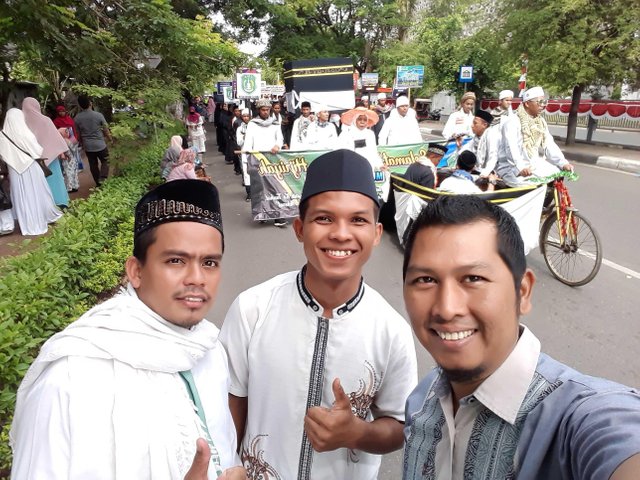 ---
Happy Islamic New Year 1 Muharram 1440 H
Selamat Tahun Baru Islam 1 Muharram 1440 H