Restaurant Review #3: «Komodo Miami»
Komodo Miami
Today my review will be about Komodo Restaurant, which is located in Miami.
    Address: in 801 Brickell Ave Miami, FL, 33131, United States.
    Website: komodomiami.com
    Telephone: +1 (305) 534-2211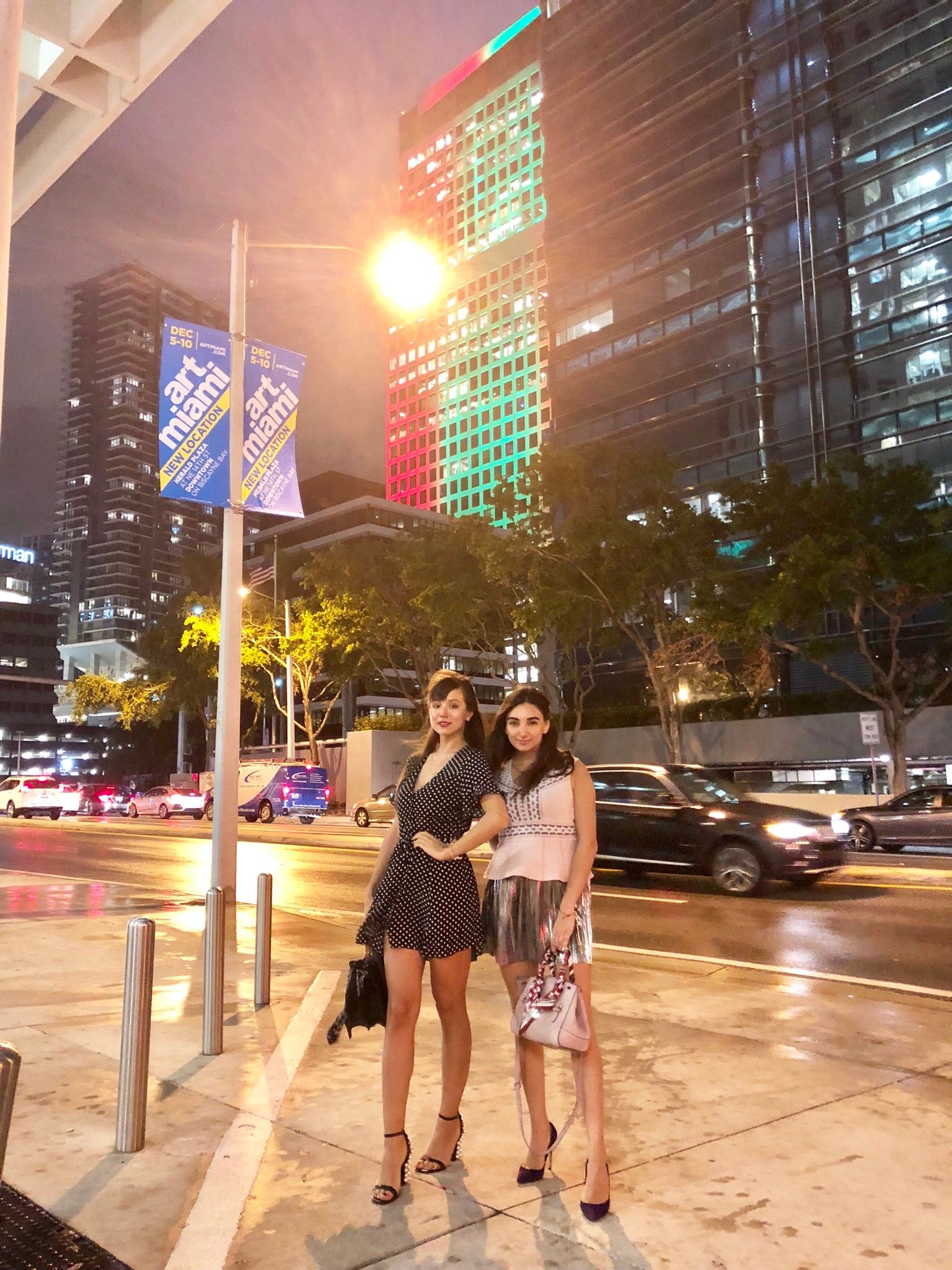 I will judge the meals and the drinks on a scale from 1 to 5.
🐲 First of all, I would like to mention that the restaurant is called after Komodo dragons, that can be found in Indonesian Islands. So, as you can guess this restaurant serves Asian Fusion food.
🐲 The design of the restaurant is very modern and interesting. When you come in, the hostess invites you to wait at a bar while your table is preparing. And it doesn't matter whether you reserved a table or not. We had a reservation for 9 pm, but were sitting at the bar for approximately 40 minutes. And only after we lost our patience and asked about the table, the girl at the reception took us to our table.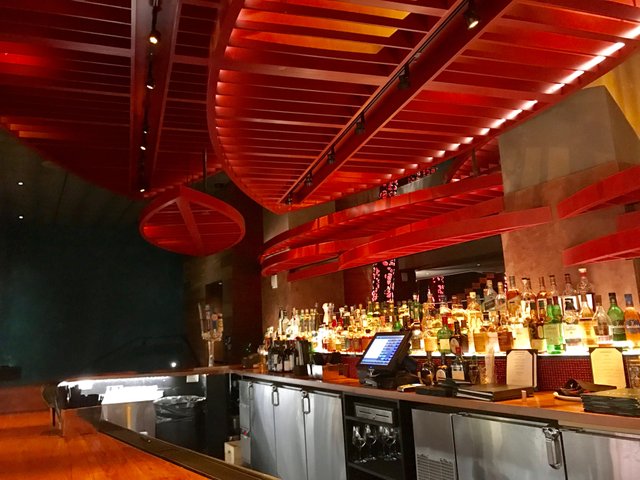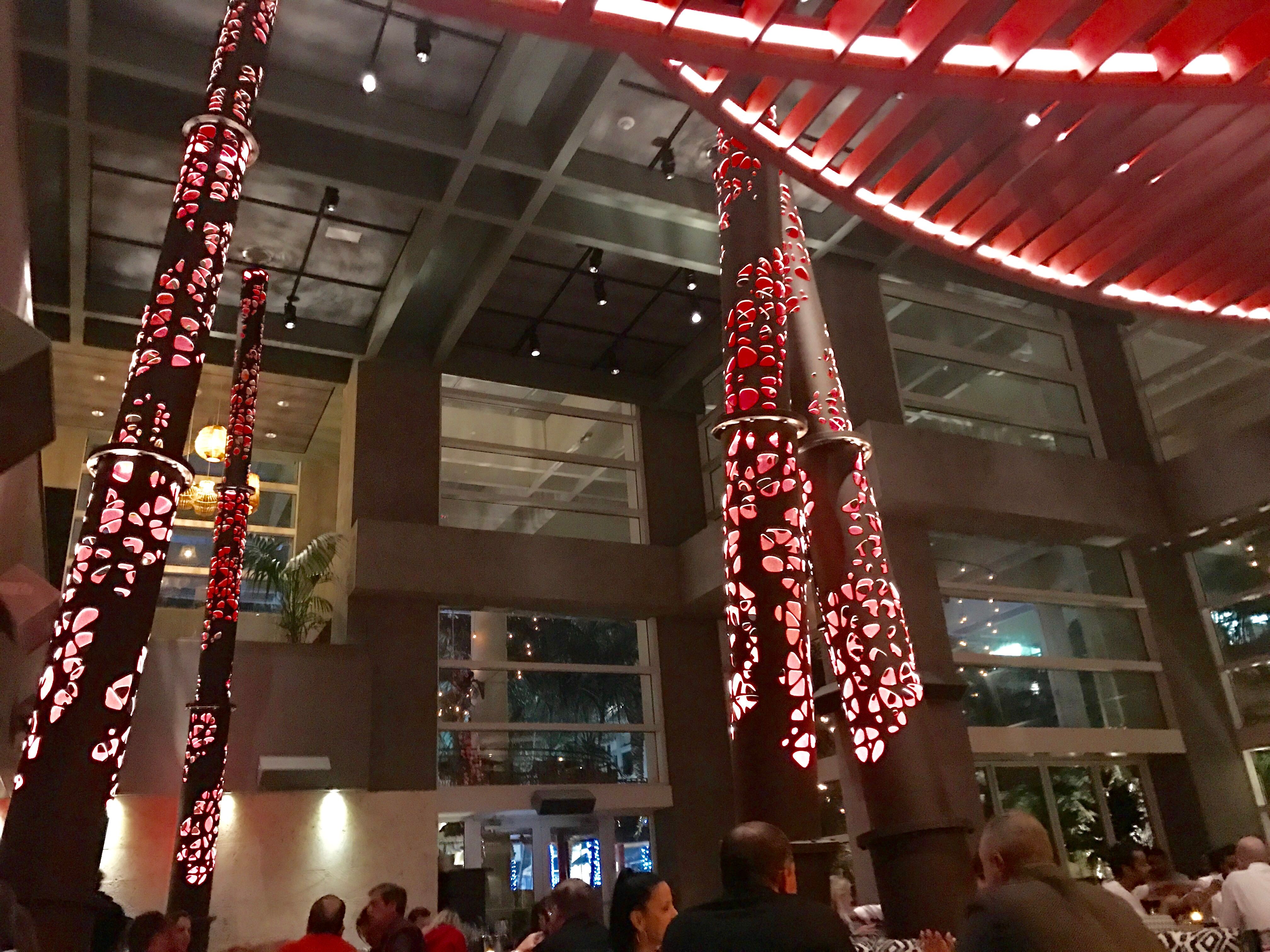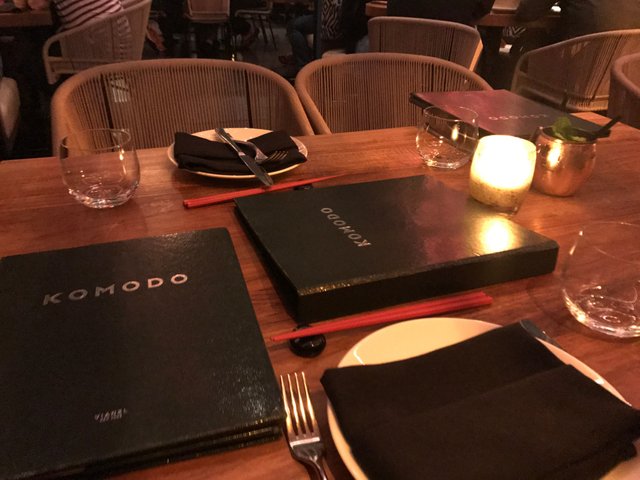 Our orders

Drinks
The price for each cocktail is 17$
     🍹Watermelon Basil Mojito🍹
Ron zacapa 23 rum, wtrmln wtr, lime, basil. 

Do not recommend to order. Nothing special and was not as tasty as those which are described below.
Ranking: 1
          🥃Dragon punch🥃
Grey goose vodka, domaine de canton ginger liqueur, enter black dot sake, lychee purée, lemon, raspberry. 

Like the serving, but too many ice.
Ranking: 3
    🍷Ginger Passion Fruit Mule🍷
 Belvedere vodka, domaine de canton ginger liqueur, yuzu, passion fruit purée, mio sparkling sake.

Very tasty. Strongly recommend for those, who like sweet, fresh and not too strong cocktails.
Ranking: 5
          🍸Lychee Martini🍸

This one is definitely my favorite one! They don't have it in the menu, but you can ask for one. Sweet and strong.
Ranking: 5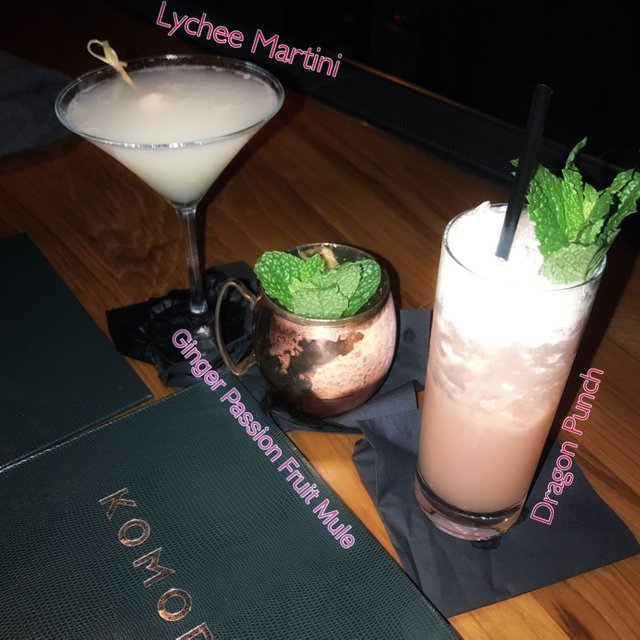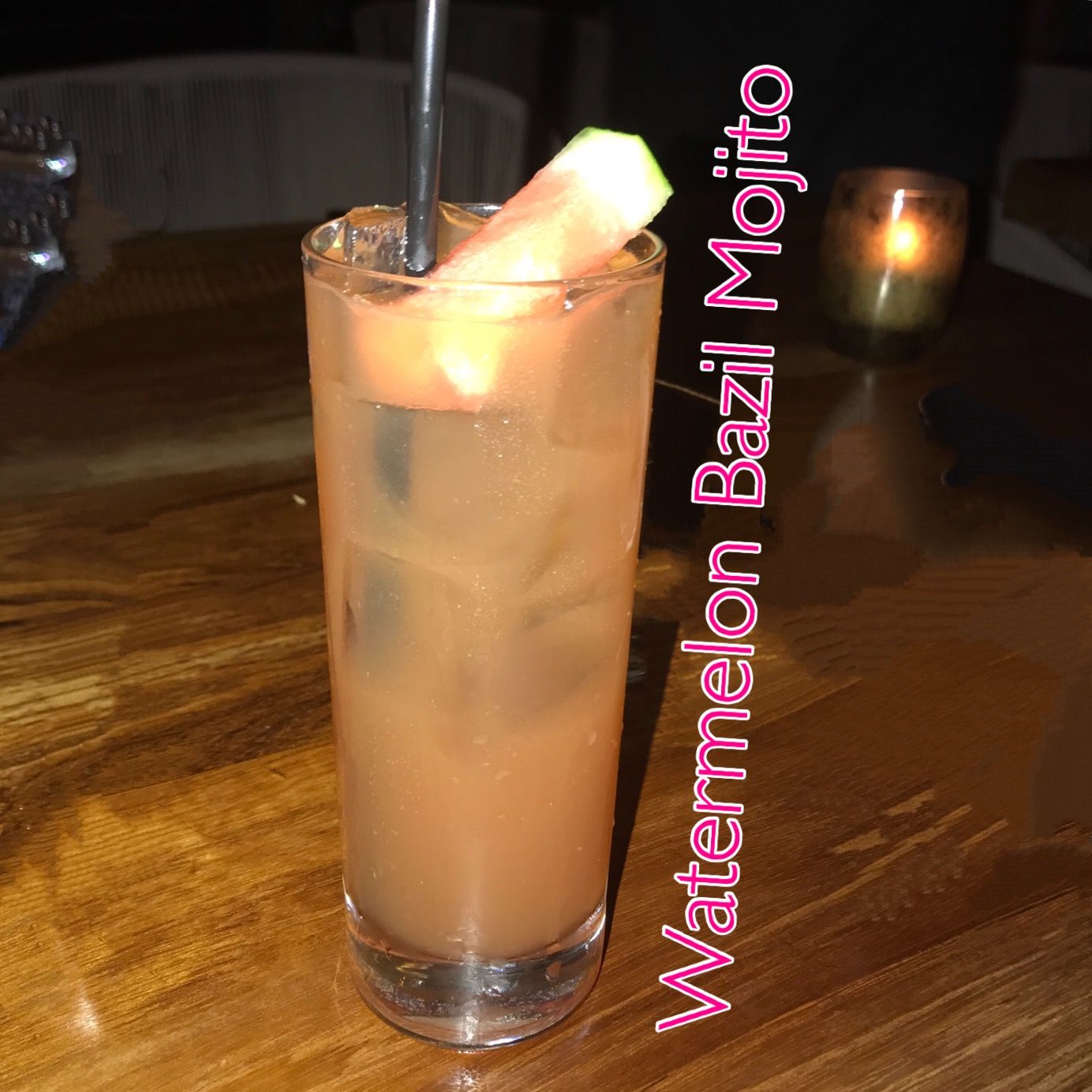 Appetizers we ordered from
Rolls / Raw / Sashimi
      🍣Tuna & Toro Roll 28$🍣
 Ingredients: tuna tataki, tuna toro, avocado, sesame, spicy mayo.

I can't say that we tried the best rolls in the world. May be Komodo affirms that they are good at Asian Fusion cuisine, but Tuna and Toro Rolls I don't recommend to order.
Ranking: 3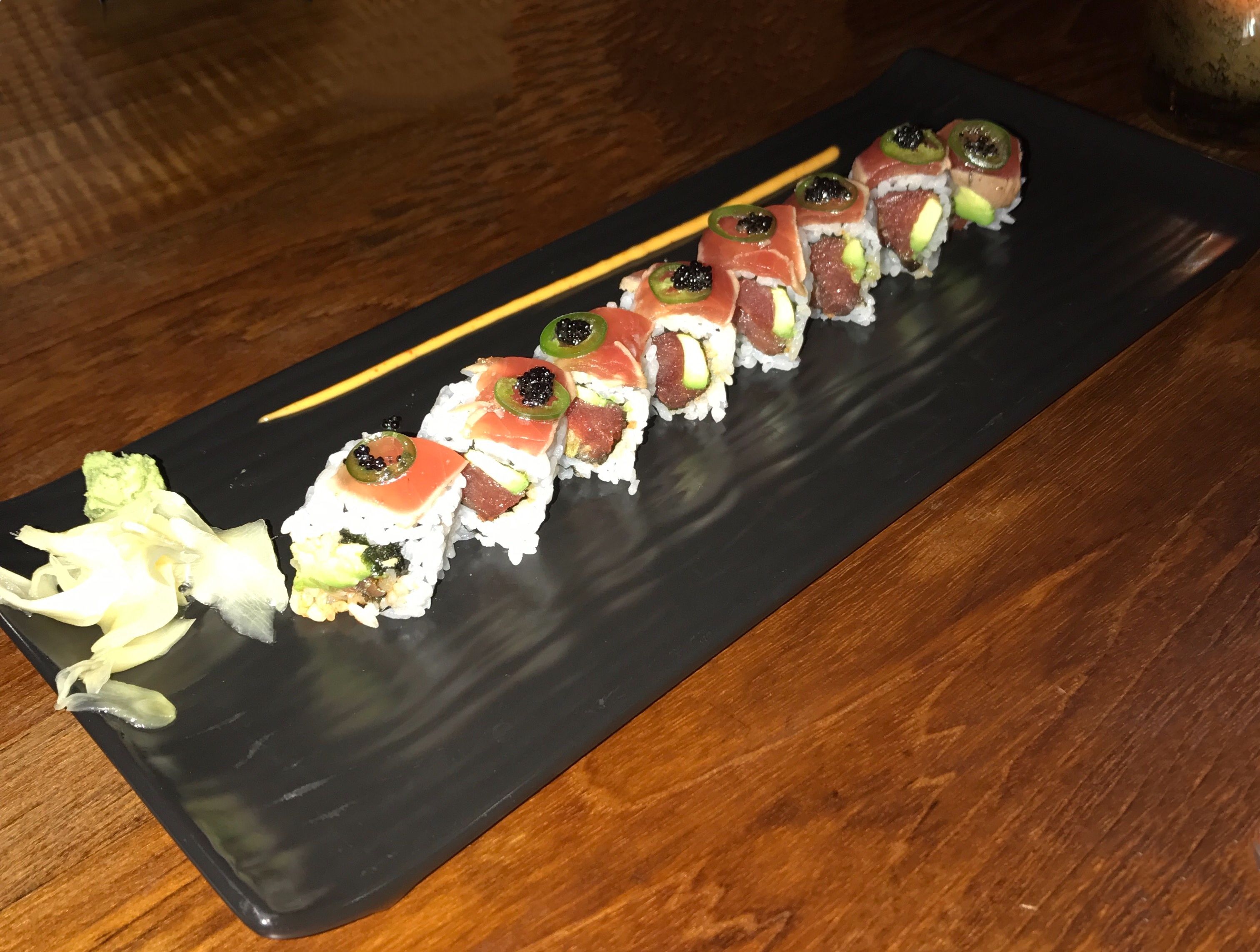 As a Main Course we decided to take Komodo's most popular dish from the
Featured Item
         🍗Peking Duck 92$🍗
Cucumber, scallion, pancakes, hoisin.

Well, I am a HUUUUGE fan of Peking Duck and usually judge the serving very strict. However, I can say that Komodo didn't disappointed me with this dish. It was too good - strongly recommend!
Ranking: 5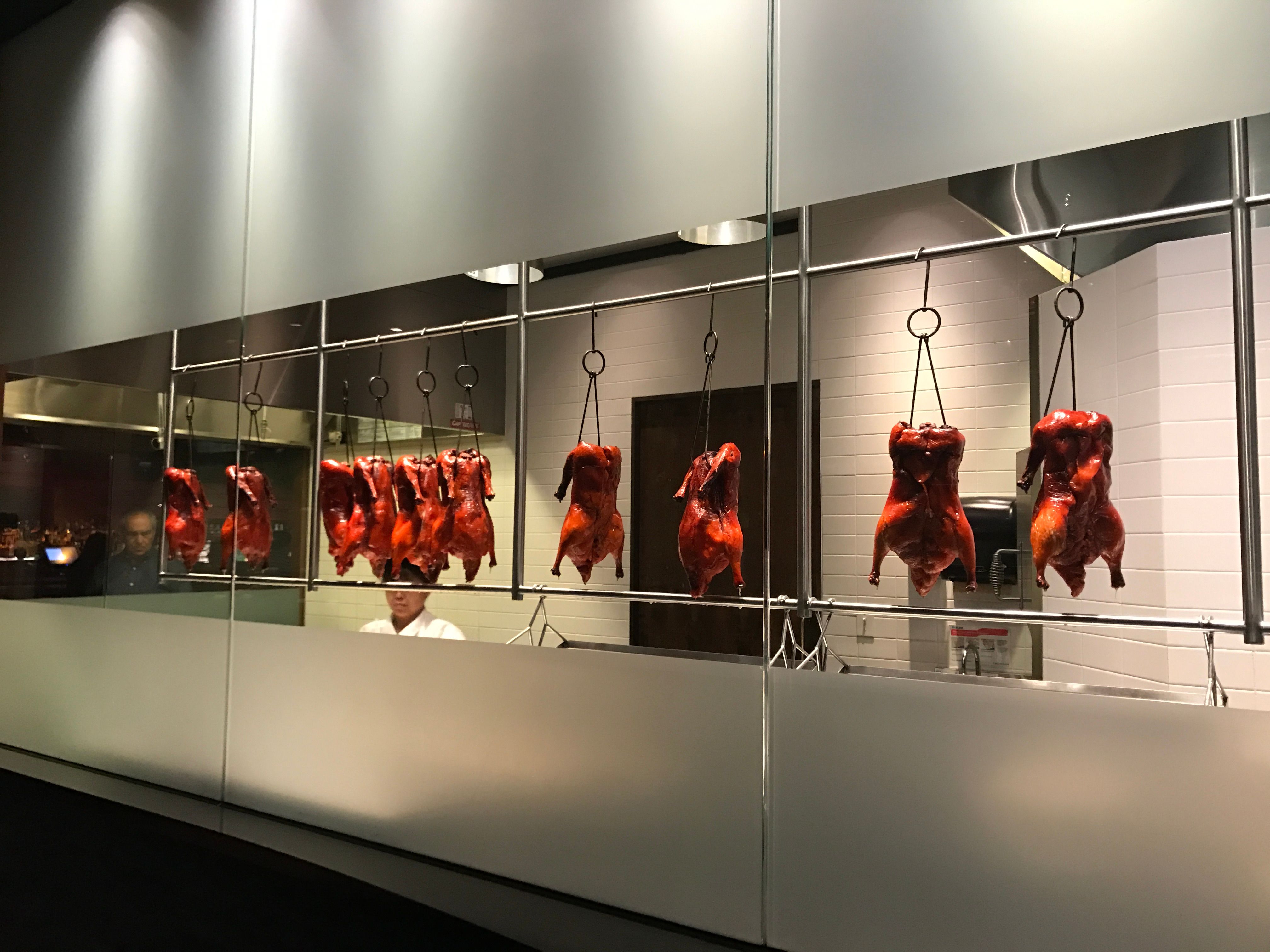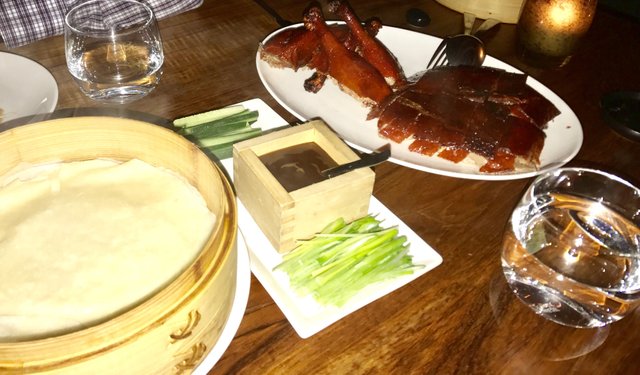 Desserts - 14$
            🍰Nutty Bar🍰
Almond sponge, salted caramel mousse, peanut, vanilla ice cream.

This was one of the most tastiest deserts I have ever tried.
Ranking: 5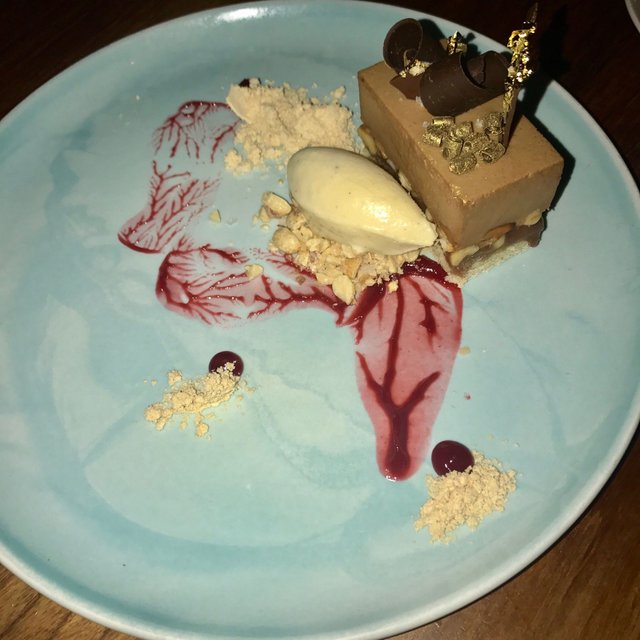 All in all, I think that this place do not worth it's money. Only the desert deserves it's price. However, once you are there, look around as you can see there a lot of celebrities. For example, when I was there, next to my table Tyga was having dinner with his team.