Oh, this amazing the familiar stranger – tomato!
Hello, my dear friends!
I want to tell you about the most delicious and healthy vegetable - the tomato.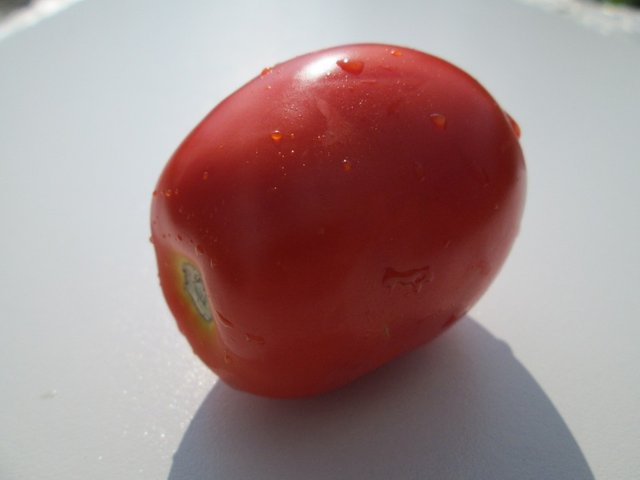 ---
A red vegetable that is actually a BERRY which may be green, yellow, and brown. The most useful is the red tomato, it contains more fiber, vitamins A and C.
In tomatoes there is no cholesterol.
---
Tomato is one of the most common vegetables in the world, is a shrub, the stems of which gradually become thicker.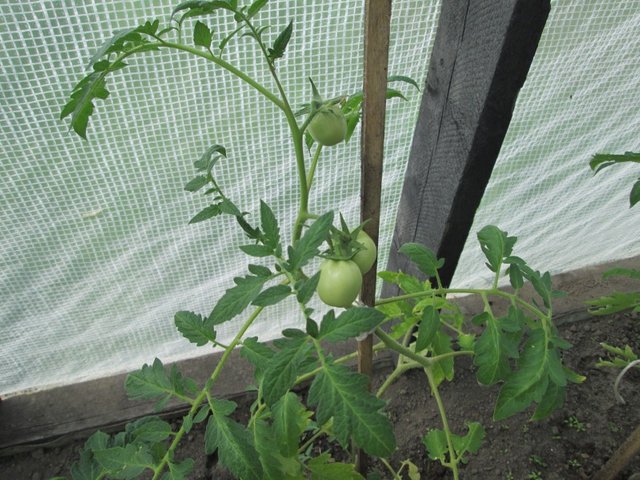 The plant is an annual, with branched stems, which, like the leaves, have a pungent specific smell. By the way, very nice flavor :)
---
Tomato cleanses the body from cigarette smoke, reduces blood pressure, positively affects the dissolution of stones in the gall bladder, reduces inflammation, does not form clots.
Tomatoes contain large quantities of serotonin, called the "happiness hormone". Thanks to him, these vegetables can improve the mood.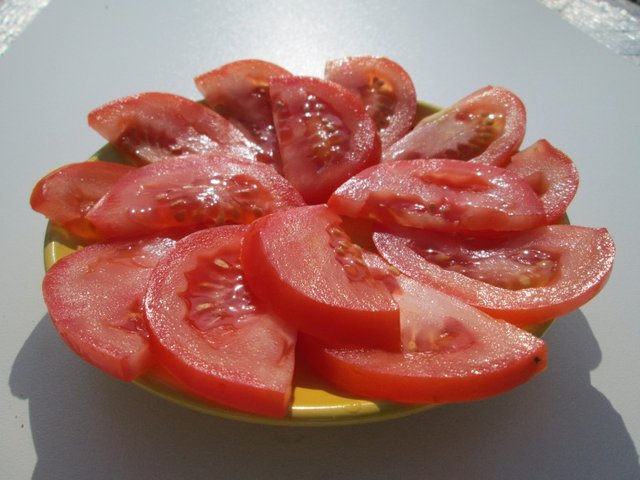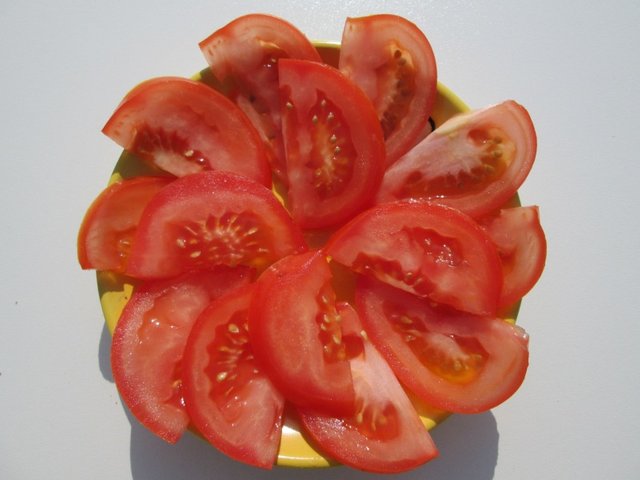 ---
Over the summer and the autumn fully ripe tomatoes! Salads, soups, stew with vegetables, canned for the winter))) And that's not all what you can do with tomatoes))
Eat tomatoes, because truly: "to your health!"
---
Photos taken with Canon a1300
---
---