It's almost Halloween about crime novels and thrillers for Autumn.
In the Autumn I am drawn to crime stories, but this year I am either extremely unkind or unlucky - I haven't read any that would satisfy me completely. None of them turned out to be a complete disappointment, so in the end it wasn't that bad, but I must admit that I am still waiting for something that I will enjoy without hesitation. Nevertheless, there were some nice books, although there was no the ideal among them at least so far.

Andrew Mayne The Naturalist
A book that was made loud about a year ago, and which I want to read. I waited with curiosity for the thriller, whose hero is a bioinformatician, solving criminal riddles using scientific methods. The character of Professor Theo Cray unfortunately turned out to be a disappointment. Theo is involved in the investigation from the very first pages, but it is not entirely clear why. The corpse of his former student is found in the forest and he is initially a suspect. As soon as the police release him, he begins his own investigation, risking a lot and devoting himself entirely to it. I have the impression that the author wanted to get to the most interesting part of the novel as soon as possible and did not want to take care of the hero's credibility and his motivation.
The investigation itself is quite interesting, although strangely jagged - we jump from one murdered girl to another, and the ease with which Theo finds them is not entirely reliable. Fortunately, the plot turns out to be addictive, and The Naturalist reads quickly and pleasant, but I can not say that it meets my expectations.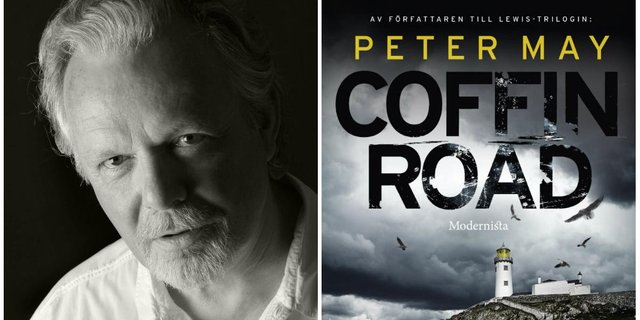 Peter May Coffin Road
Peter May has been one of my favorite crime writers for years. His books are hard to classify unambiguously, because the criminal puzzle is only a pretext for stories about places, people and difficult matters. In this book, he returned to the place that was the background of his best cycle, that is, to the Outer Hebrides. The circumstances of nature are therefore extremely appealing - there is an island, rough sea and a lot of rain.
In the scene opening the book on beach lies a freezing and soaked man. He miraculously saved himself, but he can't remember what exactly threatened him. He also doesn't know who he is, what his name is and why he just crawled out of the water. Someone leads him to a nearby building, which turns out to be his home. He is visited by his neighbors and he does not know if he should confess about his amnesia. When a corpse is found on a nearby island, the man is afraid that he is the killer.
This is a good novel that I could not tear myself away, although I was irritated by the main character and other characters appearing in it. However, it is definitely worth reading, especially if you are fans of dark island detective stories.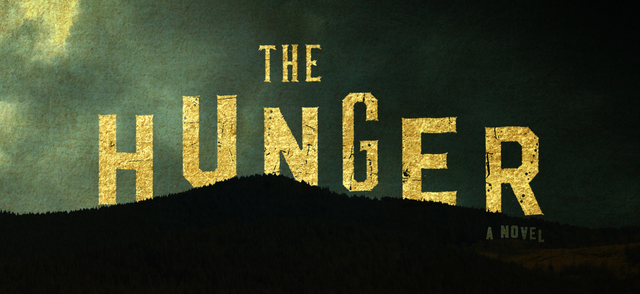 Alma Katsu The Hunger
I had high hopes for this book, because the idea for the novel was great. The author used the true story of the expedition of a group of settlers who, like thousands, decided to get to California and start a new life there. They loaded their belongings onto the carts, gathered in a group (it was safer) and set off. Unfortunately, instead of leaving the early days of spring, they delayed, thereby risking that winter would catch them during a difficult crossing of the mountains. So they chose a new, unproven, but very promising route, which was to be much shorter. Unfortunately, it turned out to be extremely difficult and practically impassable to oxen carts. Pioneers were forced to stay for winter in the mountains, and most of them did survive until spring.
Alma Katsu has made good use of this sad tale, and has also carefully researched. Her heroes are historical figures, and the main axis of events faithfully clings to the facts. However, she added elements that were not entirely realistic, as if what happened to the members of the unlucky trip was not in itself quite frightening.
I think I would like the novel much more if it did not contain horror elements. It was also difficult for me to like heroes who were so meticulously described that they were boring.
Nevertheless, I read it with interest and I enjoyed reading it, as I knew little about Donner's expedition. Fans of horror movies and supernatural elements in thrillers should be delighted.
Fortunately, I still have a few books and an audiobook, so I still hope for a good story, while I relax with some SF novel. Have you recently read some really perfect detective story? So really satisfying?