No.1 F7 - nice smartwatch with great battery life, good GPS and very awful app
No.1 F7 - nice smartwatch with great battery life, good GPS and very awful app
Some weeks ago, I have received No.1 F7 smartwatch for testing. I like running, so I thought that it will be great to check budget smartwatch from china which has build-in GPS module. I did couple of workouts and comparisons with my old Garmin FR305 device. Please check my review to see if it is worth to buy Chinese F7 smartwatch for sport purposes.
LOOK, USAGE and GENERAL comments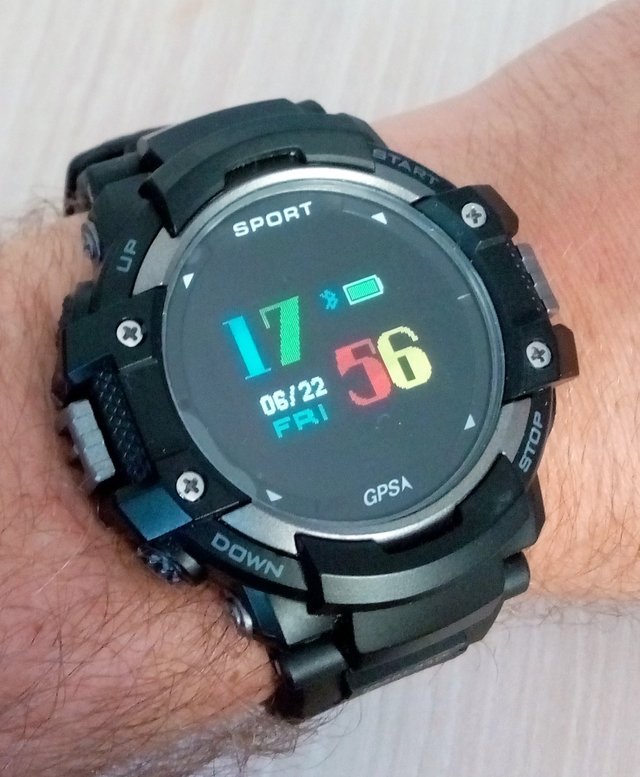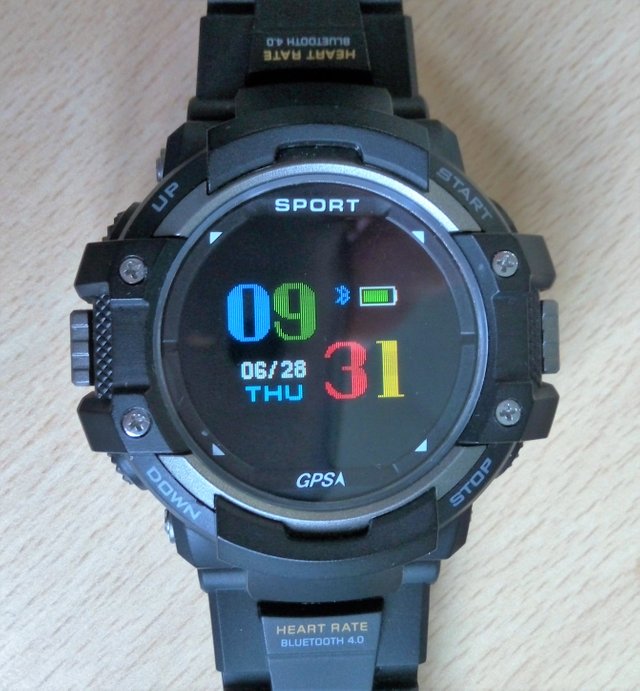 F7 design is for sure stylized into G-shock look. In my opinion it looks quite heavy, maybe a little bit too much big, but for sure they are some people who like this kind of design. Although is big is very light, can`t almost feel it on a wrist. Mostly is built from cheap plastic materials, but everything is well-fitting together and generally it looks nice. In case of navigation we have 4 buttons: up, down, start and stop. To go inside secondary menu, we need press start. And now, be careful, inside this level to go next option we need to press down, not up. For first days it was very strange to navigate in that way, but now I already used to that and it doesn`t cause any problems for me.
SCREEN = lack of contrast
All information are displayed on round clock face. The dial is little bit small, but colorful display is clear enough to read text during workouts. Normally the screen is off and to check time or other info we need to turn the wrist. Unfortunately, I had big problems to read anything during sunny days. The contrast of the screen was too low and I had to blindly navigate the watch. This is big disadvantage of No.1 F7 device.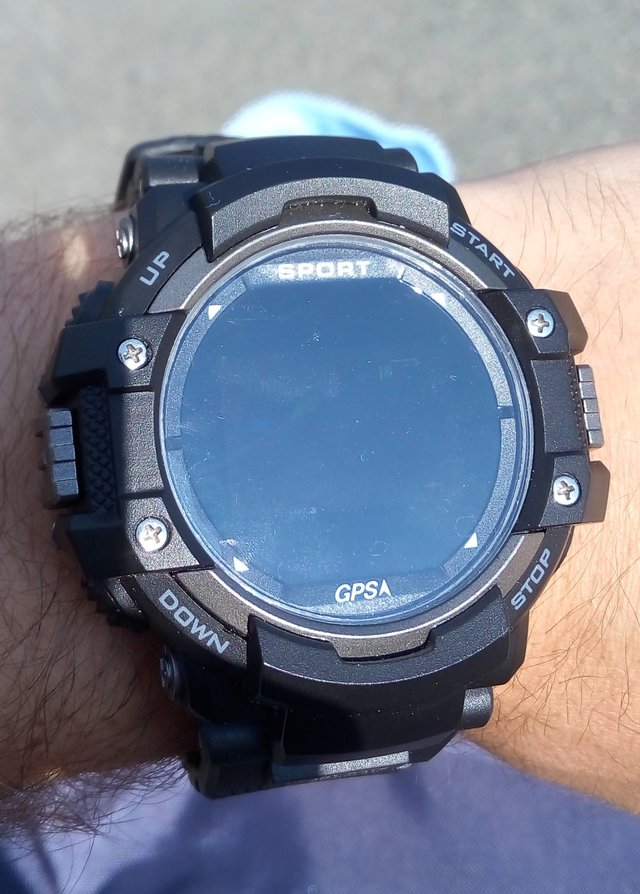 BATTERY LIFE is amazing!!
As I already mentioned in the title, the battery life is just perfect. It is even much more than I could expect. I wore F7 more than 3 weeks, in the meantime I made couple of workouts with active GPS sensor and I did not charge battery even 1 time. I have to say, that I recorder around 4 hours of activities and I also used F7 as a normal smartband with active HR 24h monitoring. 3 weeks is just unbelievable!
GPS - workouts
Here I need to say, that I think about No.1 F7 smartwatch as a device dedicated for sports. So everything what I write below has sport background thinking. For me is important to track all my activities with accurate GPS signal. I need to know as much statistics as I can. So when I wear sport watch I want to see such data as: time, distance, pace, speed, heart rate, cadence and actually F7 smartwatch provides all of those information. Now I will list all advantages and cons which I observed during my workouts:
Advantages:
GPS signal is strong and accurate, once we fix the satellites we can be sure that we will not lost them
We can use couple pages with predefined fields (we can check time, distance, current pace, current cadence, burnt calories, number of laps, current speed)
GPS tracking works well - very similar to Garmin FR305. When I ran halfmarathon race I recorded only 20 meters different result.-
It has strong vibration - It is impossible to miss ended lap notification
Auto lap - it is possible to define distance after which the watch will record the lap
Good accuracy in parks and between the buildings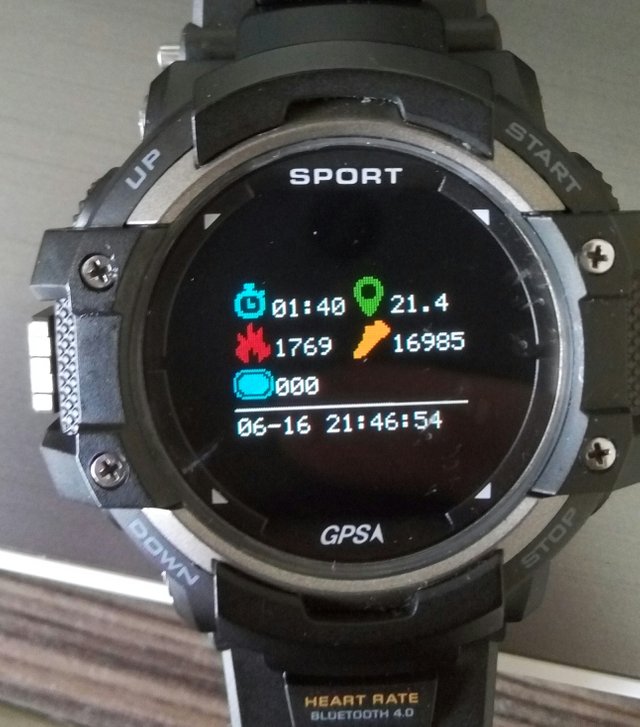 Cons: -
HR sensor is inaccurate - I could observe many drops in my HR graphs. During running when I strongly moved my hands the wrist HR sensor was unable to provide me correct readings.
Only current values of pace, speed, HR and cadence. I think that it would be much better to see average values. For example, to see current cadence I needed to keep my hand in one position, but steps are counted only when I move my hand, so how the hell I can check correct current cadence value if I am not recording data at that moment?
Screen in sunny days has to small contrast - I couldn`t read anything
OTHER SENSORS
No1. F7 is also equipped with barometer, compass and thermometer. All of them work nice. I compared barometer readings with data from local weather station and I got the same results. It is very good for people who like hiking, because based on barometer we can check our current altitude. In case of thermometer here I need to say that it works fine, but only when we do not have watch on the wrist. When it is on hand then human body warms up the sensors and values are always higher than supposed to be. So in here No.1 designers should think about some heat protection from body side.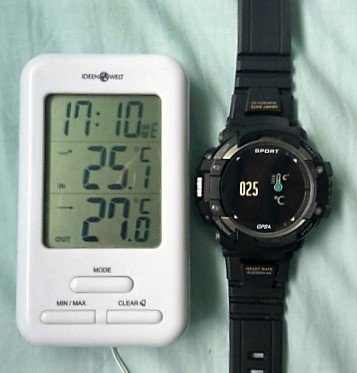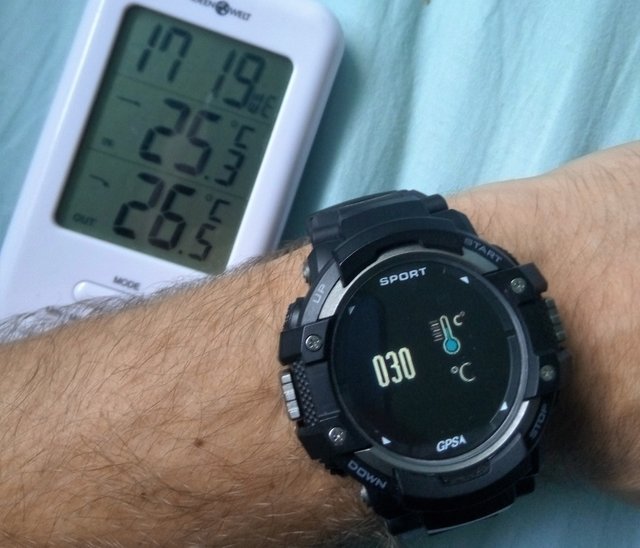 DAILY USAGE
Is worth to mention that in normal daily usage No1. F7 watch can do everything what smart bands do. We can monitor our HR and check how are we slept. We can read all notifications from smartphone. For me it was important that F7 supports Polish language, so I have all Polish special letters and messages are displayed correctly. I am very satisfied with normal usage of this watch.
HPLUS APP - just a piece of crap
The biggest disadvantage of F7 watch is that Hplus application which is the only one which can be used for that smartwatch. This app looks ugly and is just very bad. All data is synchronized by this application and can be displayed only by it. We can check only basic information about workouts, like average pace, total distance, total time, calories burnt and total steps. There is only one graph available with heart rate, we can`t see how looked our pace during the time or distance, no information about cadence. We can view our track on google map, but only map layer is available, it is impossible to switch into satellite view. Some of my workouts have strange thumbnails with map of some Chinese town. And the biggest disappointing is lack of synchronization with any of popular sport tracker like Strava or Endomondo. It is also impossible to export activities into .gpx or any other popular format. It is really shame that this option is missing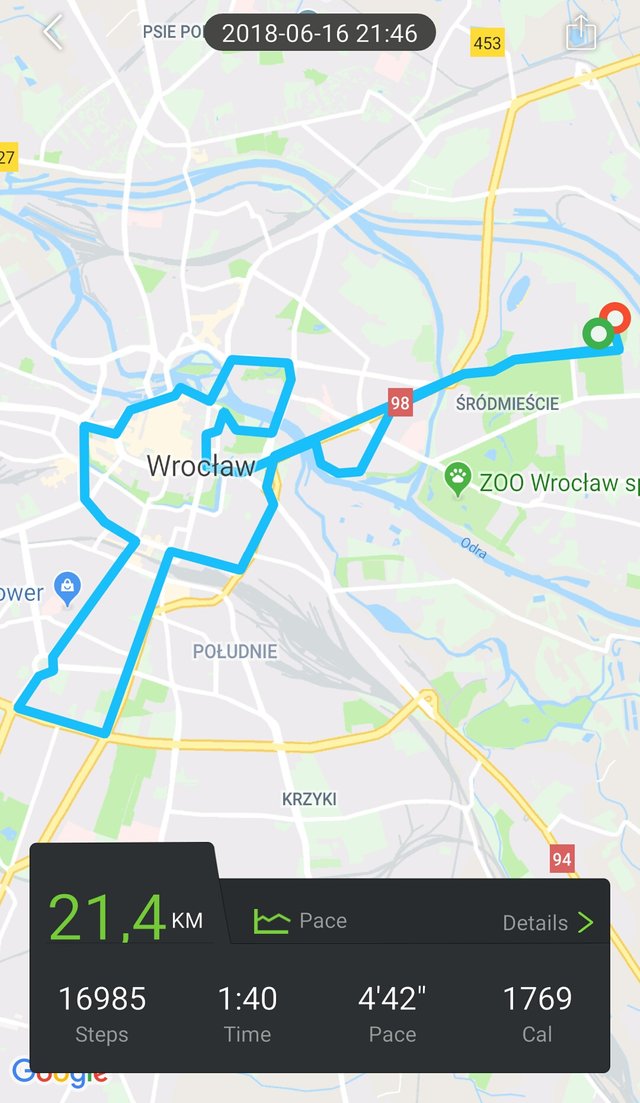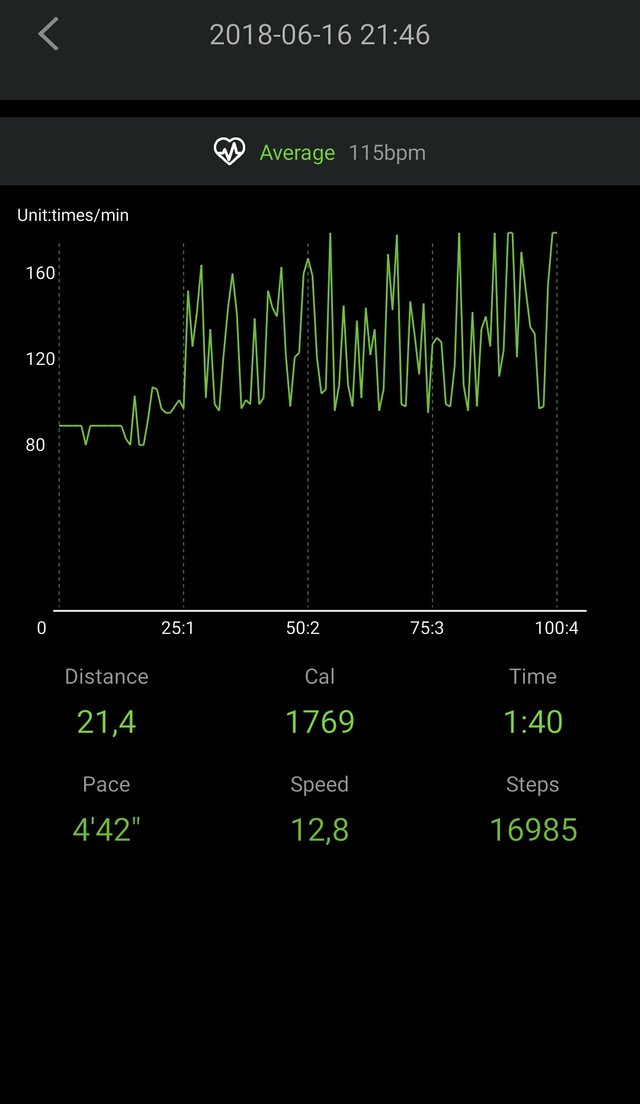 Summary
In general No.1 F7 performs very well, we can track our activities with quite good GPS accuracy. All sensor except HR work fine, so we can record a lot of data, but unfortunately we are not able to analyze them in any convinient way. From my perspective this smartwatch has very big potential to be really nice device for people who like do sports. But because off disapointing application it can be used only for basic statistics. For people who like share activities on social media this smartwatch will be definitely not enough.
---
If you like my posts - please follow my profile @lipszczak, vote up and resteem it!!