How to Earn Reward in Kucoin Exchange
✅ Sign up with https://www.kucoin.com
after Email verify and Login to kucoin you see the ribbon on home page . it is changing every 5 seconds and you can scroll it .
For example Select " LALA world ( LALA ) Listing Rewards! " like below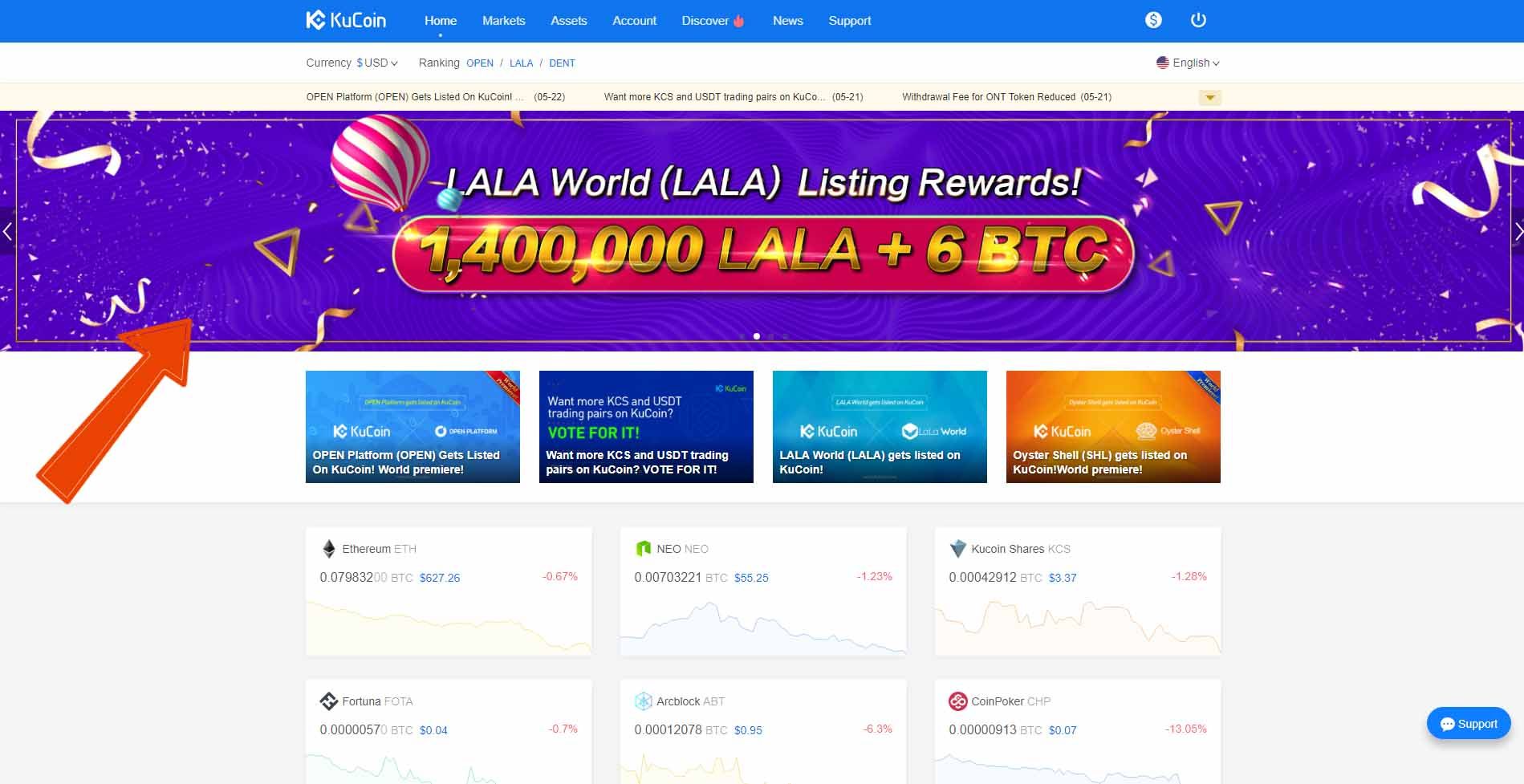 Next page you see the two ways to win this reward . No.1 is trading competition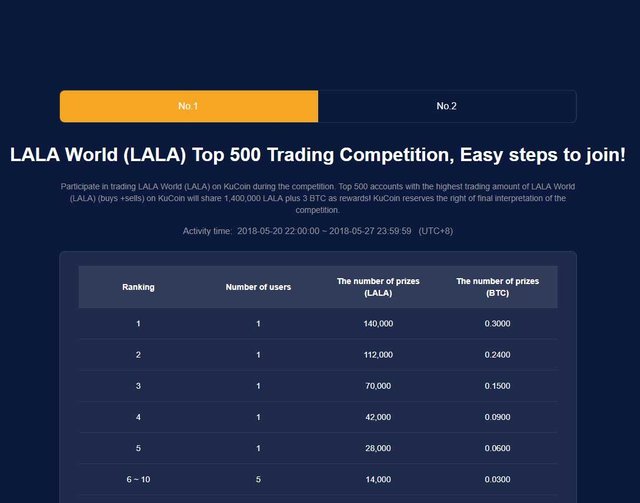 and No.2 you can Follow and Retweet to win 3 btc ( you have a chance to get random BTC rewards) I win 80K and 50K satoshi in the previuos Rewards with only doing No.2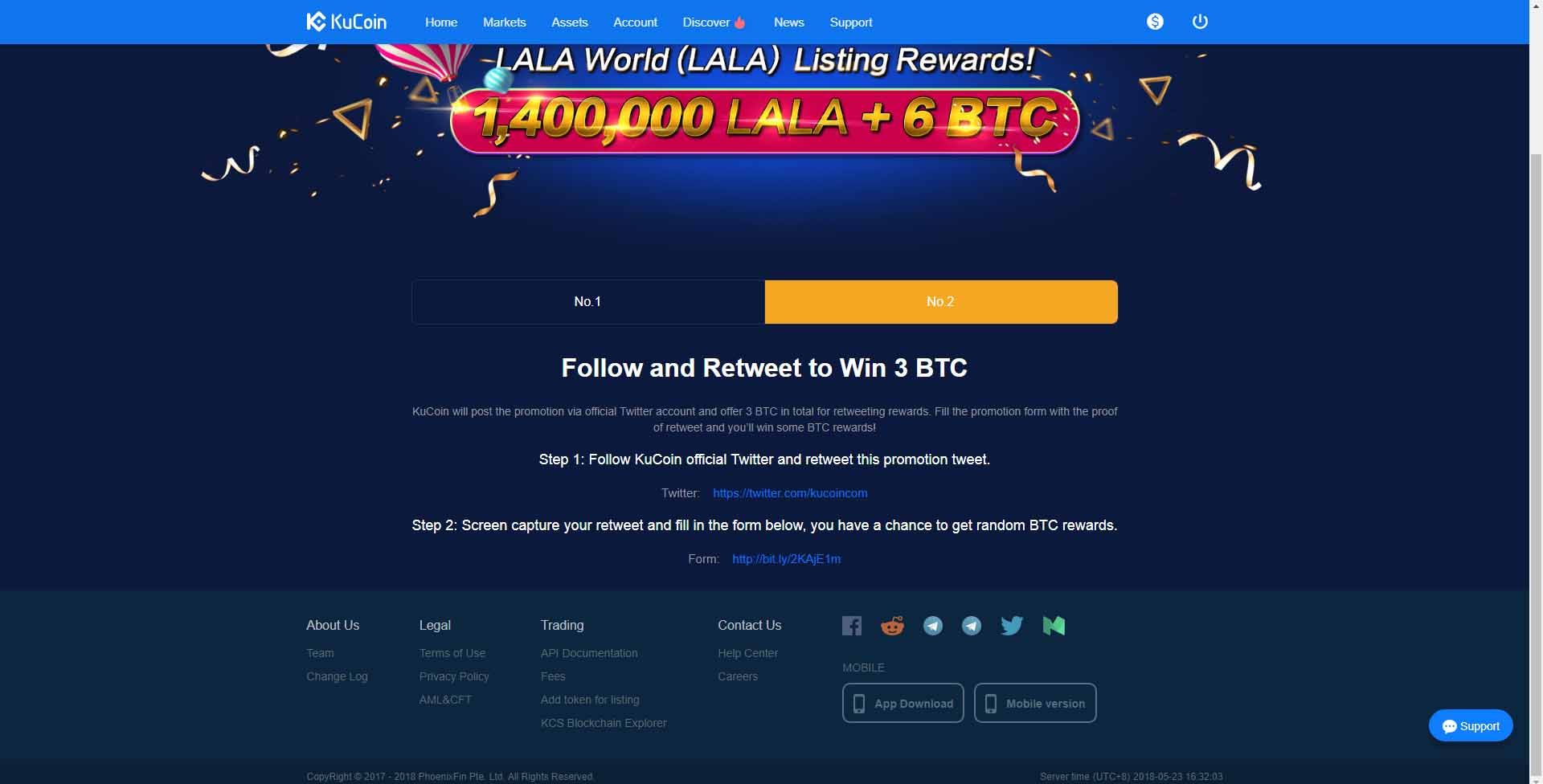 step 1 : Step 1: Follow KuCoin official Twitter and retweet this promotion tweet
Twitter:https://twitter.com/kucoincom
after doing step 1 take a screen capture of Retweet on your tweet page and save it .
Step 2: Screen capture your retweet and fill in the form below, you have a chance to get random BTC rewards.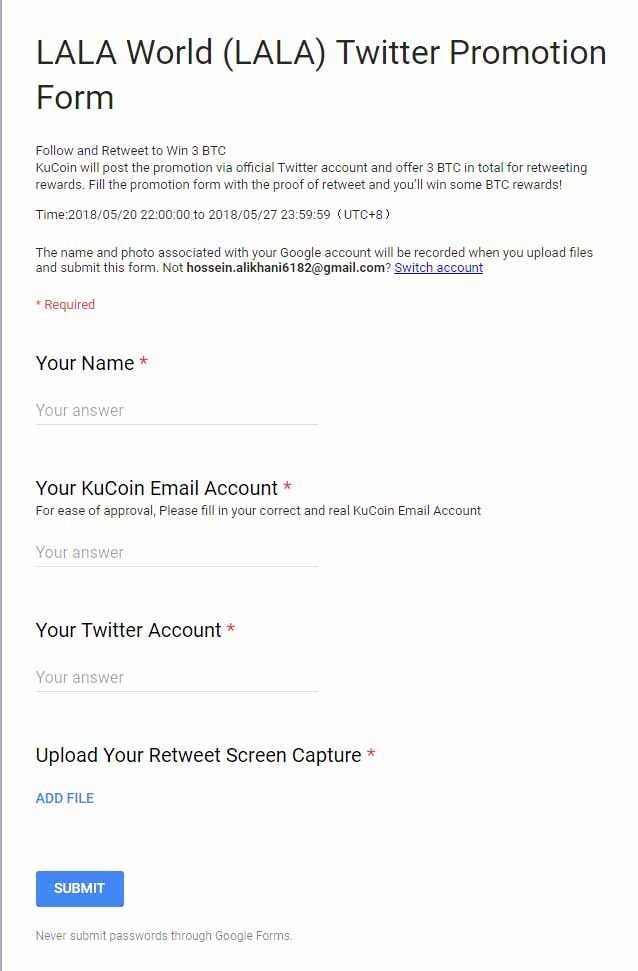 after filling the form click to ADD FILE and select the screen capture that saved previously .
in the end you can SUBMIT and waiting for your luck 😉