Universal Declaration of Human Rights Top Cited Articles Curated List
The Universal Declaration of Human Rights is a historic document that was adopted by the United Nations General Assembly at its third session on 10 December 1948 as Resolution 217 at the Palais de Chaillot in Paris, France. Of the then 58 members of the United Nations, 48 voted in favor, none against, eight abstained, and two did not vote.
This is a very important document and its discussion is widespread. Here are the top cited articles mentioning it.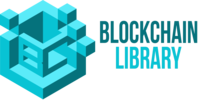 The Blockchain Library's goals are twofold: to provide easy access to resources on cryptocurrency research for scholars, academics, analysts, and anyone with an interest in cryptocurrency publications; the second is provide an archive and historical timeline on the development of the blockchain field and to document the journey of its growth.