Critical Warning from Ripple CTO: You Must Take Profit!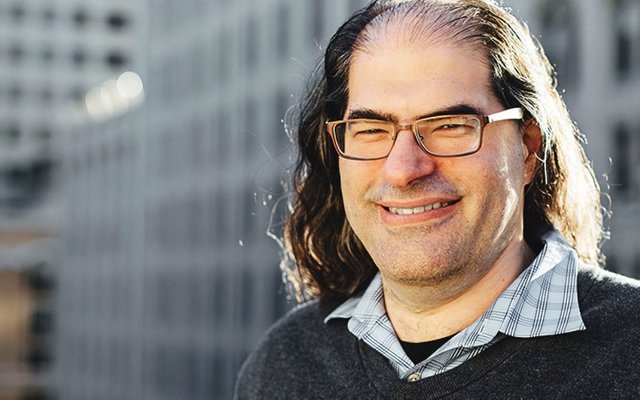 #Ripple #CTO David Schwartz is a loved and respected name in the cryptocurrency market. While the massive rise of BTC and altcoin prices in recent days has been turning investors' heads, David Schwartz warns of an important warning. David Schwartz called out to cryptocurrency investors and said, "You should consider taking profits!" said.
↘️Critical warning from Ripple CTO: You should consider taking profits!
Multiple major cryptocurrencies reached all-time highs simultaneously. Bitcoin (BTC) broke $ 64,500 for the first time in history and identified its new ATH. It also reached all-time highs in popular altcoin projects #Cardano, #Ethereum, #VeChain, #FTX Token ( #FTT), and Decred ( #DCR). At the time of writing, there is a strong rise in the market. #Ripple ( #XRP) is preparing to break $ 2 by increasing its bullishness.
As the rising crypto money prices made investors dizzy, critical statements came from the Ripple CTO. According to Ripple CTO David Schwartz, investors now need to consider selling, meaning it's time to take profits. David Schwartz made the following comments on the subject via his official Twitter account:
IF YOU HAVE ENOUGH CRYPTOCURRENCIES TO CHANGE YOUR LIFE, PLEASE DEFINITELY CONSIDER SELLING SOME OF THEM AND THUS REDUCE YOUR RISK. HOWEVER, THIS IS NOT JUST ANY GUESS. I CANNOT PREDICT WHERE THE MARKET WILL GO… IF YOU HAVE $ 100,000 WORTH OF CRYPTOCURRENCIES RIGHT NOW AND YOU DID IT AT $ 4,000, $ 5,000… AND IF YOU HAVE A DEBT OF $ 40,000, YOU HAVE TO PAY IT… I THINK IT'S GOOD TO GET RID OF DEBT.
↘️David Schwartz: I know… This situation would be a very painful thing!
David Schwartz also responded to investor comments after these statements and warnings. Overall, investors fear missing a new bull cycle. Addressing the concerns of cryptocurrency investors, David Schwartz made the following statement:
I KNOW… THIS SITUATION WOULD BE A VERY PAINFUL THING. HOWEVER, I AM HAPPY WITH THE DECISIONS I MADE. IN THE MARKET, I PREFER TO TAKE MUCH LESS RISK. I SOLD MY ETHEREUMS FOR $ 42,000. IF I DIDN'T SELL MY CRYPTO COINS, IT WOULD BE WORTH $ 90 MILLION TODAY.