RiveX - unlimited scalability of your Dapps with Layer-2!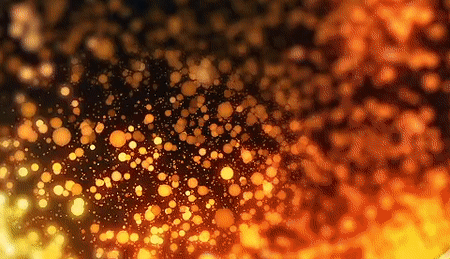 WEBSITE | TELEGRAM |FACEBOOK | TWITTER | WHITEPAPER  

Blockchain technology has been used for more than 10 years, but it is still used exclusively for speculative purposes, that is, for application in real sectors of the economy and universal acceptance of digital assets as an alternative to outdated Fiat funds, new developments are needed that would allow blockchains not to lose bandwidth when the number of users increases.
Scaling is one of the main problems of all existing blockchain ecosystems. For example, the most popular blockchains are Ethereum and Bitcoin, but they are not suitable for mass transactions. Bitcoin - 4 transactions per second, Ethereum-15 transactions, so you can not even dream of any mass introduction into the world economy. This slow speed is not able to meet the needs of 8 billion people on the planet.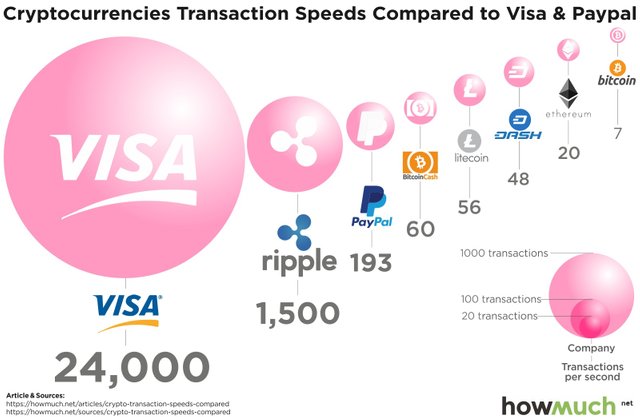 From a technical point of view, creating a centralized network that supports maximum transaction scalability is not difficult. This idea has already been implemented by PayPal, Visa, MasterCard, but there are problems with blockchain. This requires an optimal combination of scalability, decentralization, and security

According to Buterin's trilemma, blockchain ecosystems can have only 2 of the 3 main characteristics: decentralization, scalability, or security.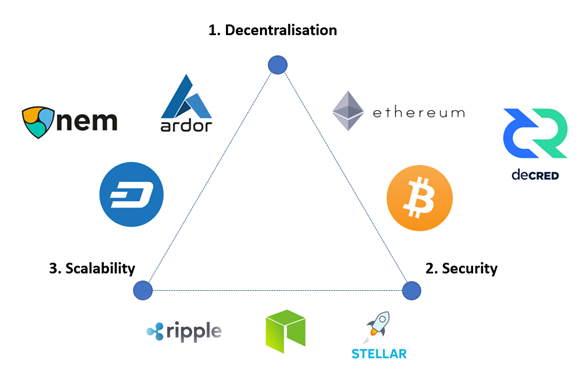 Layer-2 is often referred to as a "stand-alone" solution. Its main goal is to scale the capacity of blockchain transactions while maintaining the benefits of decentralized distributed Protocol.

To build a perfect blockchain, you need several things in the architecture to balance the need for security, decentralization, and scalability. Thanks to Layer-2, all this has become possible and the best blockchain in the world will be built on Layer-2 technology!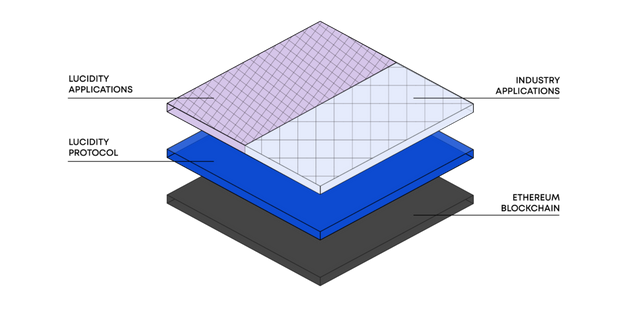 I have a new blockchain project for you that has all the chances and opportunities to become a leading provider of Layer-2 solutions to the market - RiveX!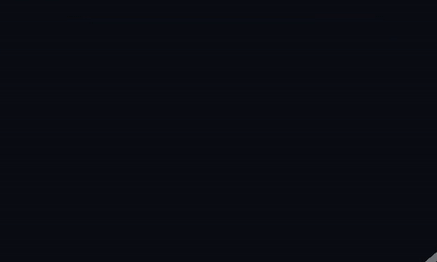 RiveX is a compatible platform for off-chain and on-chain solutions, which, thanks to its structure built on the Wanchain Protocol and private chains, gives decentralized applications almost limitless scalability, increasing the speed of block formation, reducing the transaction cost, and significantly facilitating the integration of such applications into the RiveX ecosystem.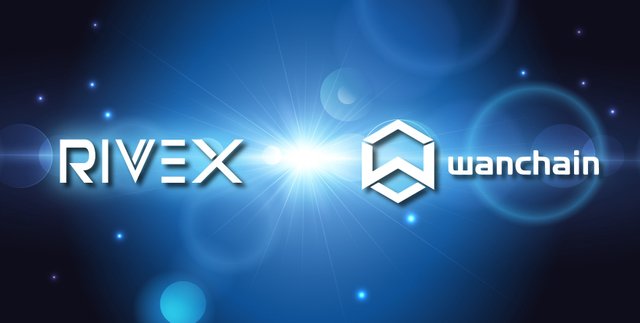 Layer-2 is a technology that is located outside the blockchain itself and helps to completely or partially transfer the load from the main network, for example, complex computing processes that can be performed outside the network and transmit only the final result to it, which can significantly increase the speed of the main network, and also provides a large space for scalability.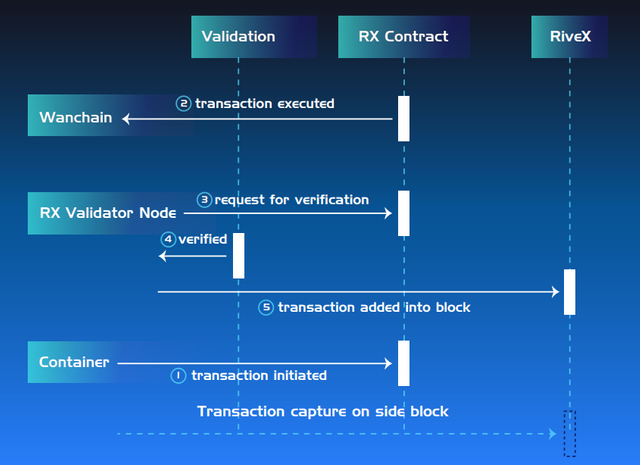 It's quite simple, but today the blockchain has problems with scalability, as with the development and popularization of blockchain technology, more and more people are trying to create their own projects and decentralized applications using it, thereby loading the main network, which leads to an increase in transaction cost and a decrease in its speed. People have already started using blockchain and many have already appreciated the advantage of this technology, but it requires significant improvement. RiveX tries to solve these problems using its technology.
 RiveX's main focus is on Dapps developers, and The team is trying to create the most convenient set of tools for seamless integration and application creation into the RiveX ecosystem through Their SDK and API.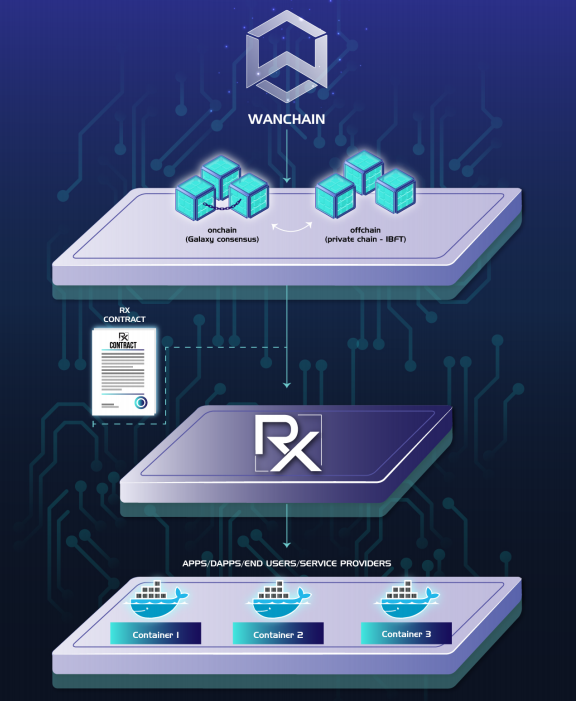 Wanchain is best suited for this, thanks to their private Lanchain chain, applications built in the RiveX ecosystem will be able to connect to the main Wanchain network at any time convenient for them, which will allow them to organize cross-platform communication with other blockchains, such as Bitcoin and Ethereum, and at the beginning of this year, Wanchain promises to add EOS to this list. 
The technical part of the project looks very impressive and powerful, but unfortunately in this market as we know it does not always play a decisive role for the successful release of the project, but immediately looking ahead I will say that RiveX is doing well in this regard, but we will talk about this later, and now let's move on to more real things and products that RiveX is going to release in the near future.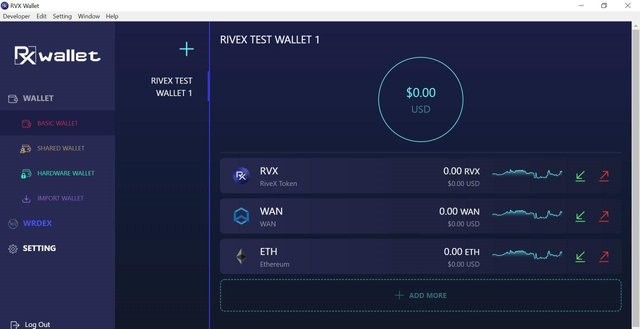 A wallet that will be available from absolutely any platform, whether it's a Ledger or just an extension in Chrome, in addition, for those who use this wallet, their decentralized WRDEX exchange will be available, the main part of which will be this wallet. Among the interesting features, it will be possible to create a shared wallet with access for several people with different keys (multisignature). In addition, it will be multi-currency, with the ability to store many of your favorite coins.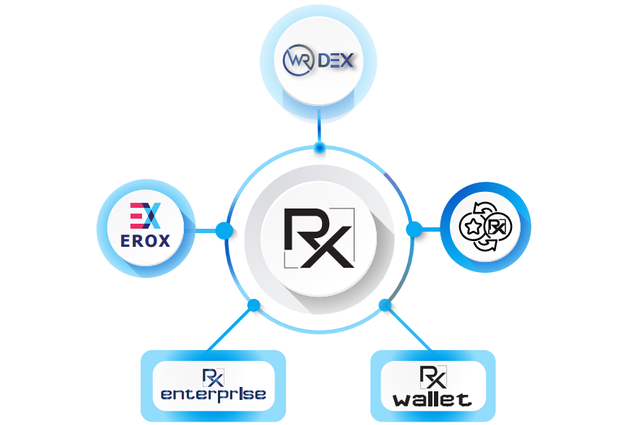 This is a corporate platform for sharing and syncing, based on the blockchain, protected from unauthorized access. EROX is a set of tools that can improve the company's performance at all levels, it includes: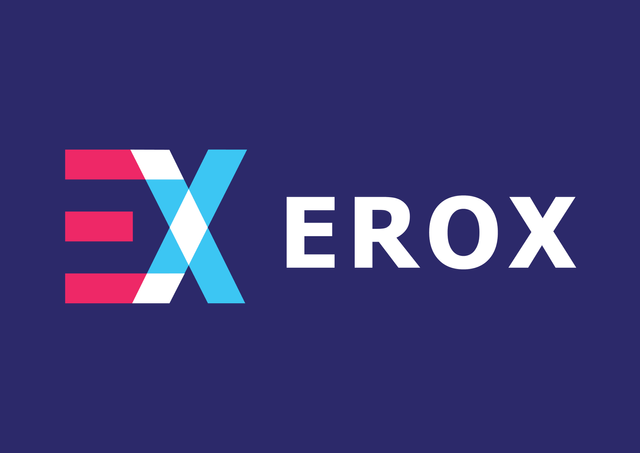 A document management tool that supports all modern formats.
                                  xSign
  Blockchain signatures that can be used for absolutely any type of files and documents.
                                  xBNS 
 A service for creating names in the blockchain.
 Decentralized platform for hosting content. 

Returning to the topic that RiveX looks great not only in terms of technology, I want to mention the powerful team, investors and partners of the project.
The team looks quite experienced and formed with Alex Ng at the head and has on Board experts from various fields: blockchain developers, experienced community managers, lawyers and just blockchain enthusiasts.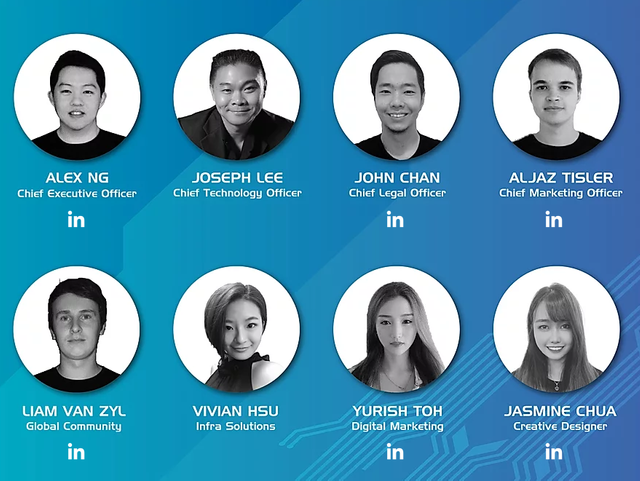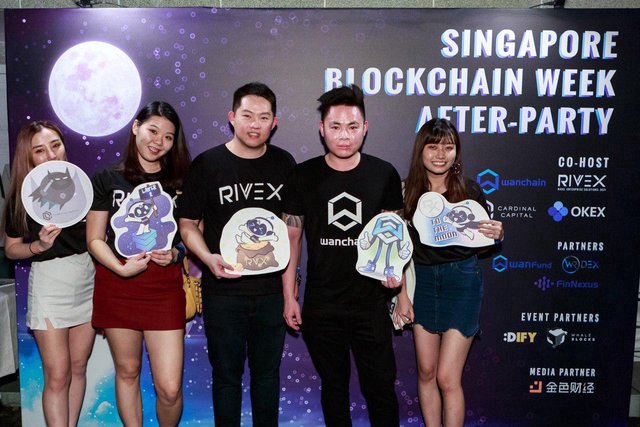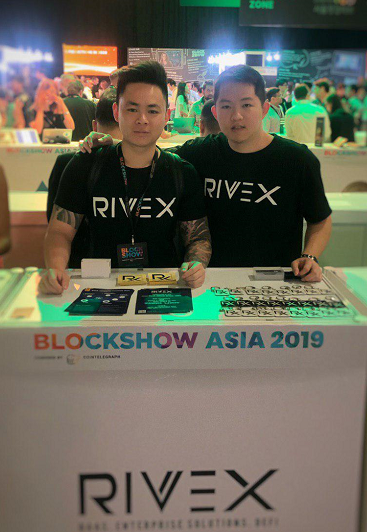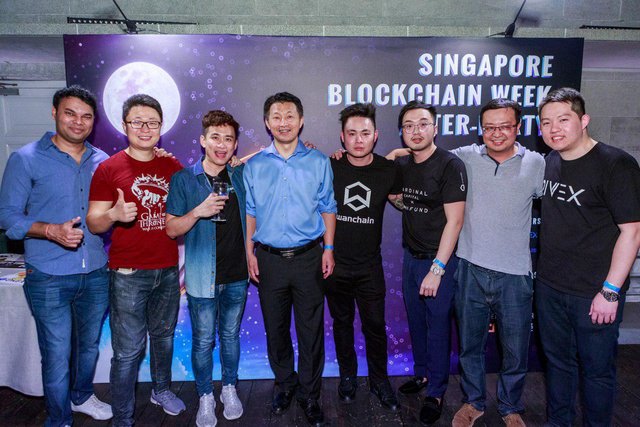 There are representatives of Wanchain, Waves and Interchain capital among the advancers, and well-known Asian funds act as partners and investors: Cardinal capital, Consensus lab, Wan fund, and Wework labs. But the main partner of course is Wanchain!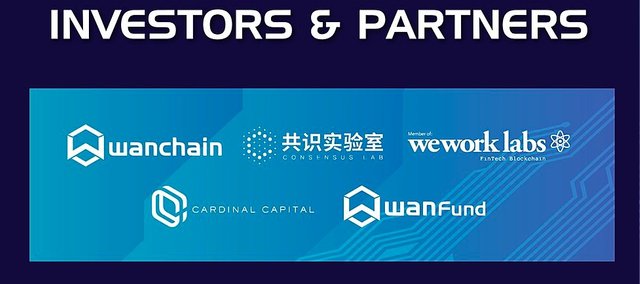 Conclusion 
RiveX looks like a top-end project, just like in the good old days. Great idea, strong team, good investors, strong community support thanks to a great community program, what else do you need for a good exit? Follow the links below and get acquainted with the project's whitepaper yourself. if you have any questions, ask them in the comments or in the telegram RiveX group, for now!

Text uniqueness 100 % - https://text.ru/antiplagiat/5e3b3529c1dff