Caia: A Robot That Fills Your Home With Sunshine
World's 1st powerful, portable & cost-effective solution for bringing natural light into your home.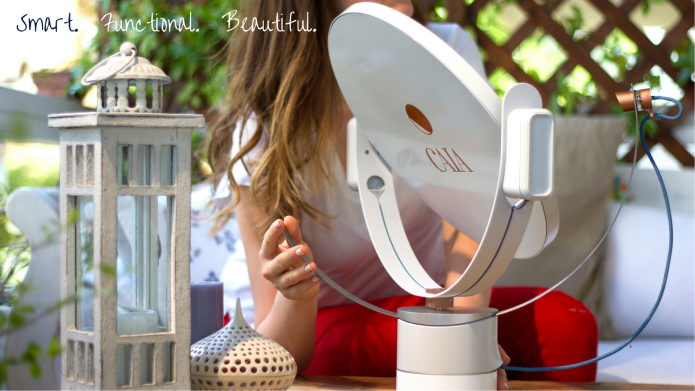 The first of her kind, Caia illuminates your home with real sunlight. She's a smart robot that finds and redirects natural light for you. Caia remembers where to send the sunlight and keeps it there all day as the sun moves. You can place Caia anywhere with no installation and she will brighten your home or office with sunshine.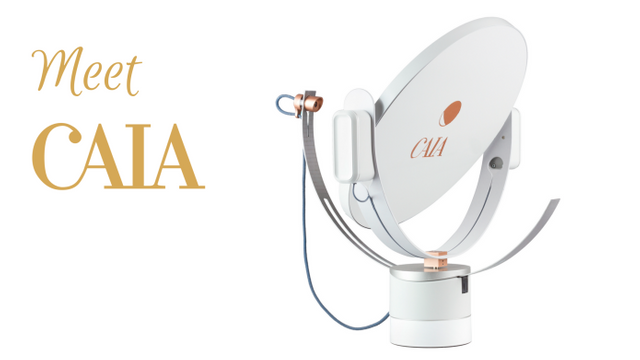 Caia is a smart natural lighting robot that brightens up your home with real sunlight, sending the sun where you need it most - all day long.
Just set her in a sunny spot inside or out, point in the direction you want to light, and Caia does the rest. And you never need to plug her in or recharge because she's solar-powered!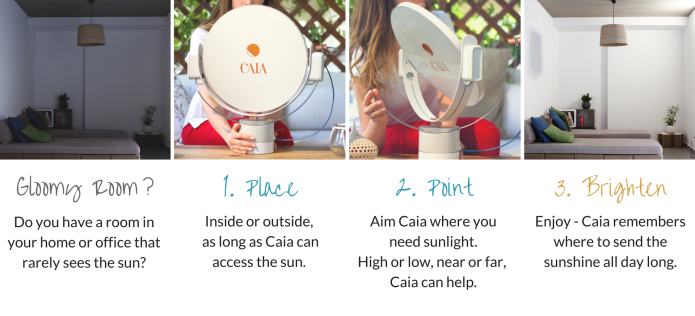 Production and preliminary delivery have begun! We are now going through final fixes with the help of feedback from our earliest supporters (including custom part color, as you can see in the photo on the left) and mass manufacturing ramps up next month.
Most of us spend over 90% of our lives inside. Some have the privilege of sunny homes but many of us don't have enough natural light during the day to day.
Winters can cause seasonal depression and cold weather often lasts longer than we'd like. Who wouldn't want to boost their Vitamin D and serotonin levels with more sunlight?
The trade off of living in a big city is having to rent small apartments where there just isn't enough natural lighting and we don't have the option to install skylights or solar tubes.
Interior designers suggest lots of decorating tricks to brighten dark rooms, from using vibrant paint colors to even more artificial lighting, but nothing can beat real sunlight.
We love growing plants indoors but we don't always have the natural light available for them to thrive in certain areas of our house. That herb garden you've always wanted doesn't have to be out of reach.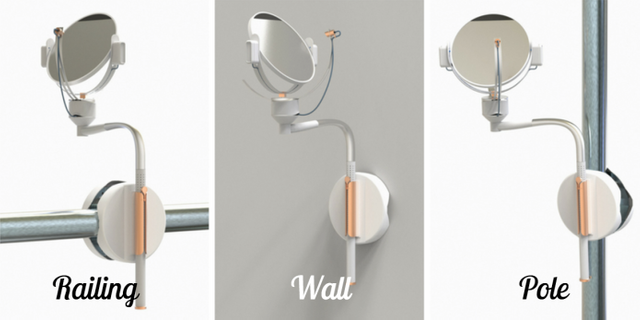 Caia is a long-term, low-maintenance solution for bringing real sunlight into your home. No installation, no construction, no supervision necessary — a powerful, cost-effective solution to your low-light problem.
And don't forget Caia's Universal Mount! Our Universal Mounting System makes Caia easier to use than ever before. With wall, balcony, and pole configurations, you can place Caia exactly where you need her.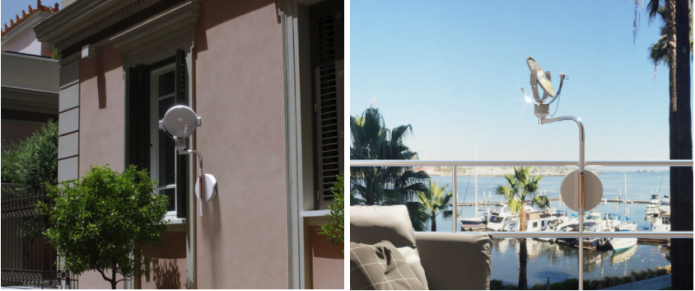 Maybe one Caia is not enough to solve your home's illumination problems? Maybe your room is too large, or you simply have too many rooms to light up with sunlight. We've got this! This is why we created the Caia 3-pack, order two Caia's and get one FREE so you can enjoy three times more sunlight at a reasonable cost to you. Redeem and enjoy!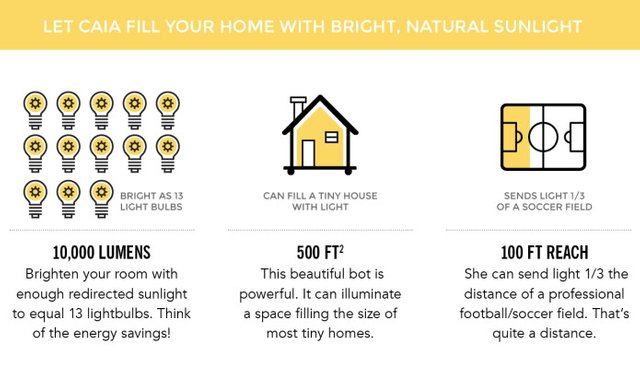 Caia constantly takes light intensity readings using her sensor array, or 'pointer'. Once you aim the pointer where you want to redirect sunshine, Caia's proprietary algorithm uses the light intensity values to position her motorized mirror at the correct angle to illuminate your chosen destination. As the light source (aka the sun) moves through the sky, Caia makes micro adjustments to the mirror position to maintain the perfect angle of reflection that keeps the natural light flowing to the same place all day. And the best part…the sunlight she reflects also powers her. No external energy source required!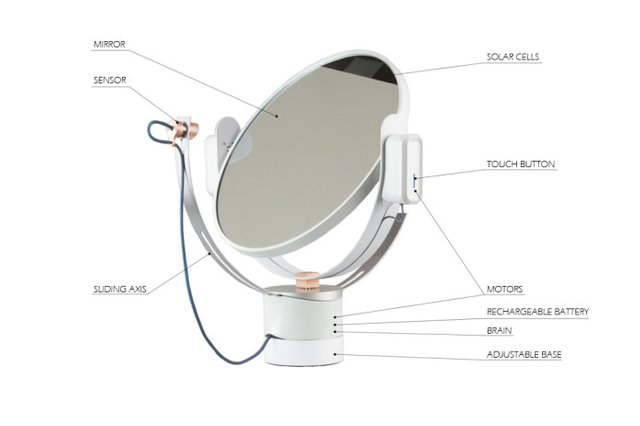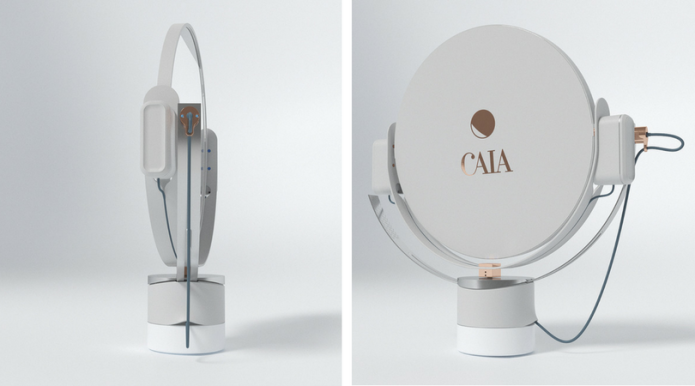 What about the Universal Mounting System? This part of the design is an add-on but feels like a natural extension of the core Caia design. Safety was our first and foremost focus while developing the design and our Mechanical Engineers spent months crafting out the best and safest mechanical solution. Through a combination of clever mechanics and robust materials, we think we did it.