ADSactly Technology - Should We Really Be Sending Robots to University?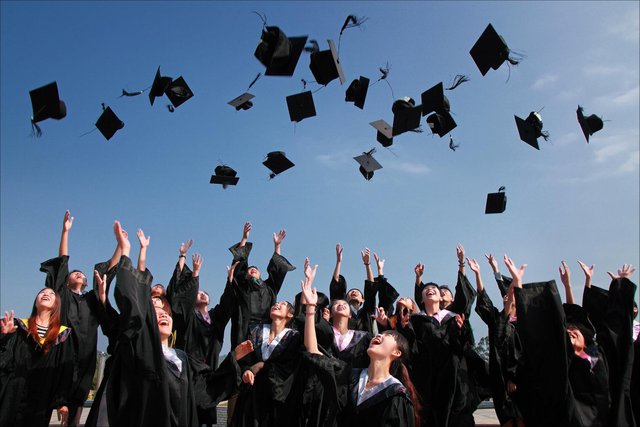 Source
Sometimes I wonder if the world has completely lost its mind?
Do you ever feel overloaded with information or simply desensitized to global issues?
In the modern world it seems everyday we come across stories / plans / events that are absolutely ridiculous.
In this article I will be discussing an interesting new development in the field of robotics. The idea of robot students seems a bit odd considering robots can be programmed so what would they need to go to school for?
Well, it seems that whether people like it or not, college students at Notre Dame de Namur University in Belmont, California can now find themselves walking into philosophy class on the first day of the new term and have the opportunity to study alongside a synthetic human named 'Bina48.'
Bina48 looks like a human – at least the head and shoulders of one. Her voice sounds somewhat like a human voice. And in the fall of 2017, she became the first-ever robot with artificial intelligence, or A.I., to complete a college class.
So Bin48 has already completed its first course using AI. Is it just me or is this news slightly disturbing?
Are governments going to allow robots to compete with humans for competitive scholarships?
Do we now need to compete with less fortunate robots for Pell grants to gain the privledge of attending tertiary schools? Sorry but this whole story seems a bit silly to me...
---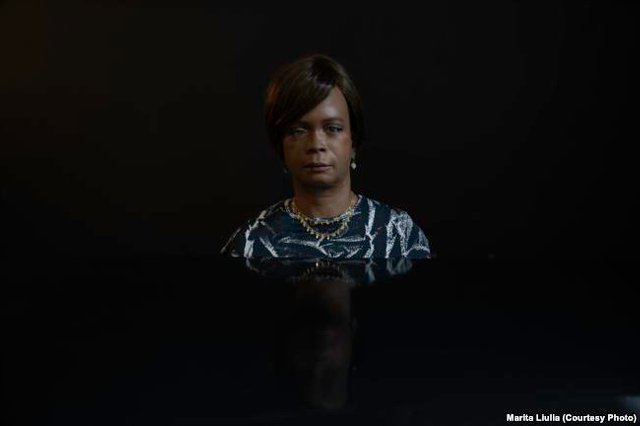 Source
---
How would you feel about studying with Bina48?
I don't want to be discriminatory but studying alongside robots just seems a bit strange personally, can't we just upload their courses and save a bit of time and space?
Bruce Duncan is the human behind this project and he is also the managing director of the Terasem Movement Foundation.
According to Duncan, Bina48's programming includes the general knowledge that can be described as Bina's thoughts, opinions and memories as she could provide.
One interesting fact about this programming is that the robot can use unique combinations of this information to process new information and speak in a human-like way.
The robot's mind does not operate exactly the way a human mind does.
And the robot does not possess the most highly developed A.I. technology available.
Still, Duncan argues that Bina48 does express some understanding of the world around her.
---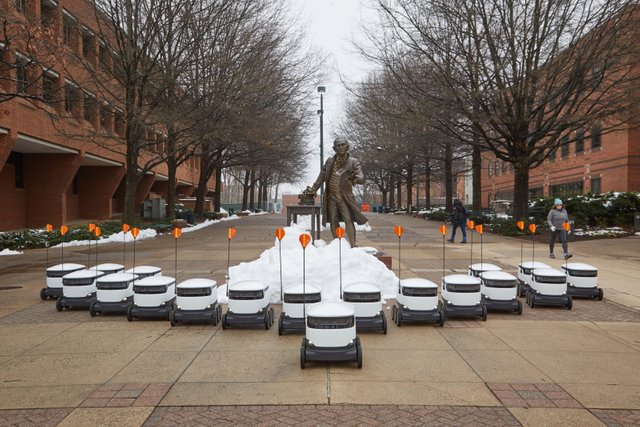 Source
---
In another article I came across this week entitled 'George Mason University now has a fleet of 25 food delivery robots roaming on campus' I learned that robots aren't just hitting the books on campus, they're feeding hungry students too!
Starship Technologies, an autonomous delivery service, has partnered with Sodexo to bring 25 food delivery robots to the George Mason University community to deliver goods for a delivery cost of $1.99.
Wow! I don't think that delivery price can be beat by a human now can it? I wish I was born a robot sometimes so I didn't have to deal with the annoying issue of buying food, clothing and other necessities. Robots have us beat when it comes to deliveries or at least thats what it looks like based on this case study.
"Students and teachers have little free time as it is, so there is a convenience for them to have their food, groceries and packages delivered to them. Our goal is to make life easier, whether that means skipping the line, eating lunch on the lawn rather than in the cafe, or finding the time to eat better when studying for exams," Ryan Tuohy, senior VP of business development at Starship said in a statement.
"Commuters can even meet the robot on their way into class. We look forward to seeing how our service will help and support the daily lives and community of students and educators at George Mason University."
Just reading this has made me immensely hungry... What was the number for that little robot delivery service I saw somewhere. Oh, nevermind, PB&J it is!
I don't know about you but I think robots should stay in their lane. I can see needing one to cruise by and drop off a quick bite to eat but I don't want to sit next to one as I study philosophy or advanced metaphysics.
What do you guys think about this new age of robotic students?
Please share your thoughts and comments below.
Thanks for reading!
Authored by: Techblogger
Source:
George Mason University now has a fleet of 25 food delivery robots roaming on campus
https://technical.ly/dc/2019/01/25/george-mason-university-now-has-a-fleet-of-25-food-delivery-robots-roaming-on-campus/
World's First Robot College Student Learns About Love - VOA News
https://learningenglish.voanews.com/a/worlds-first-robot-college-student-learns-about-love/4245141.html
Click on the coin to join our Discord Chat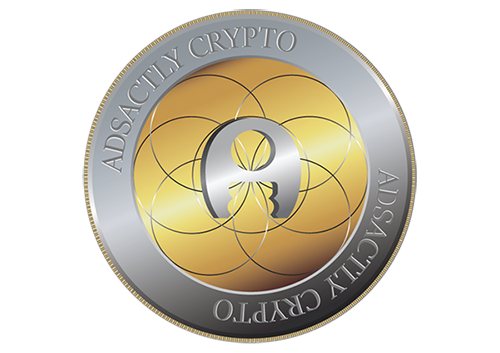 ---
Vote @adsactly-witness for Steem witness!
Witness proposal is here:



Go To Steem Witness Page
In the bottom of the page type: adsactly-witness and press vote.



Use small letters and no "@" sign. Or, click here to vote directly!
Thank you!

---