ONE DAY IN ROME, ITALY | A travel blog / guide for visiting Rome and the Vatican
As i promised, this is the travel blog/guide for Rome. I got back 2 days ago and today i finished the selection for this. Hope this helps you and also pleases you.
In the following post i will tell you all about the budget, all the prices we encountered while visiting the beautiful city, the museums, food, drinks, transportation and so on. Oh, and i did not have my camera with me, so all the photos are made with my smartphone. That was quite a challenge!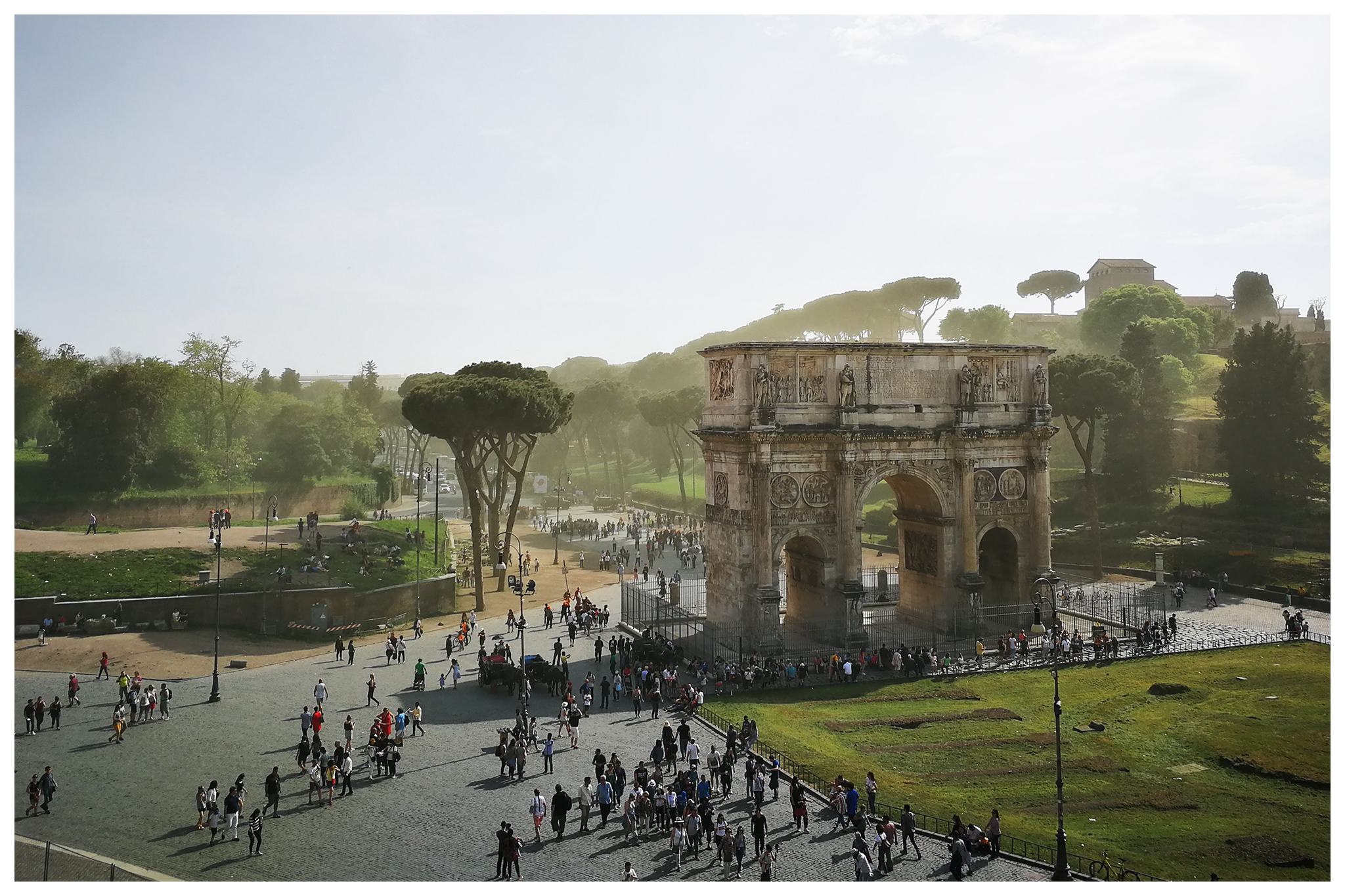 Photo made from the Colosseum
Me and my girlfriend decided to visit a city in Italy for the 1st of May weekend (1st of May in Romania is Workers Day and everybody is on a mini-vacation of 3-4 days). We started discussing a budget and we came close to 1000 euro. That was our max spending budget, including flights, museum tickets, transport, food, drinks and souvenirs.
The flight
So, we searched for low-cost flights and we found some cheap ones to Fiumicino Airport, in Rome. And for the return flight, we found ones from Ciampino Airport, Rome to Otopeni, Bucharest. All the tickets had small luggages included in the airplane (55cm20cm40cm) and here are the prices:

OTP, Bucharest --->>> FCO, Rome : 33 euros / person
CIA, Rome --->>> OTP, Bucharest : 36 euros / person
So, the total was 138 euro / 2 persons, witch is quite cheap considering normal flights from Romania to other cities.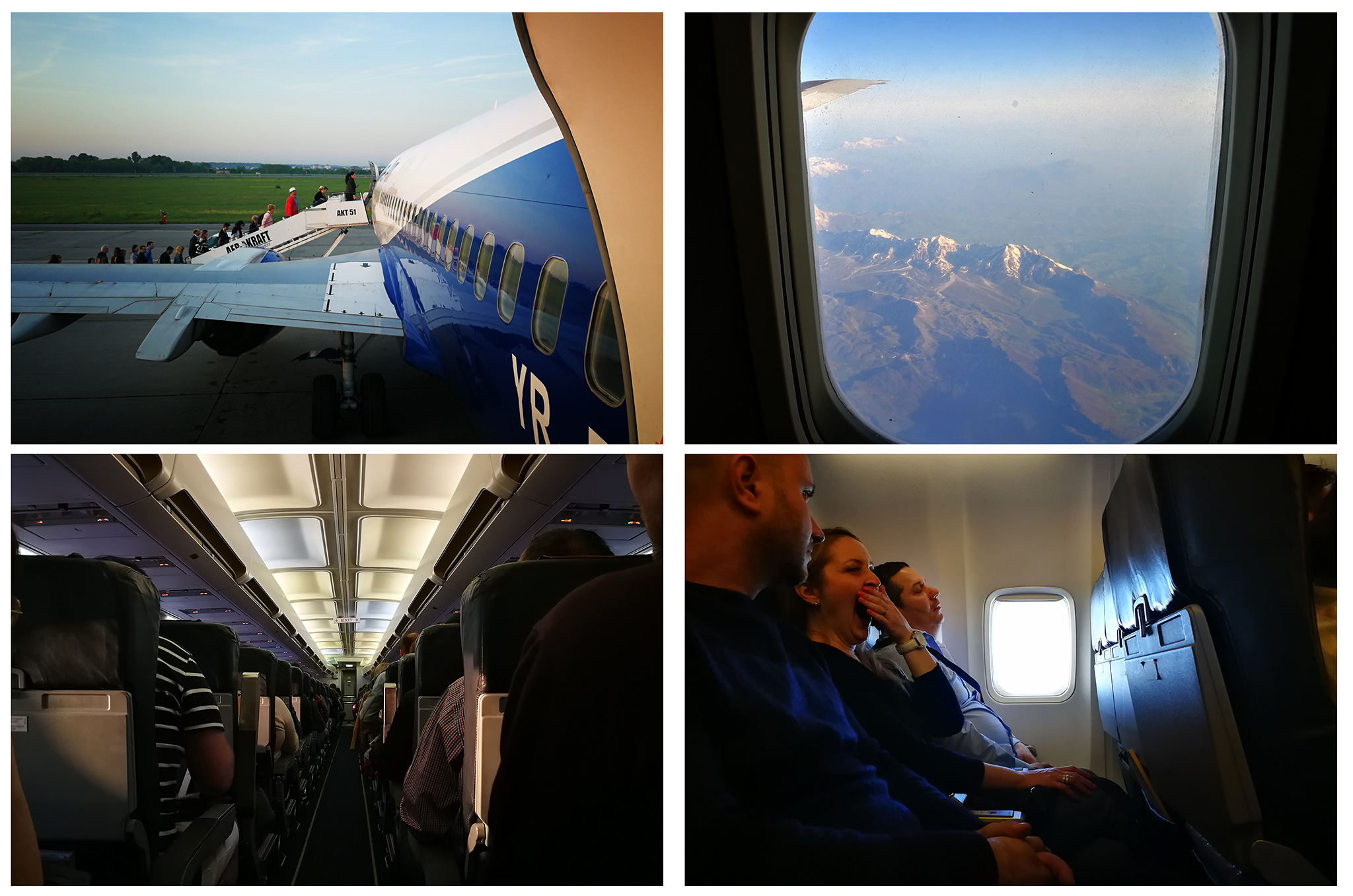 We left at 6:30 in the morning, so everybody was so sleepy. The flight was with no problems and we arrived at 7:30 in Italy. The weather was so nice.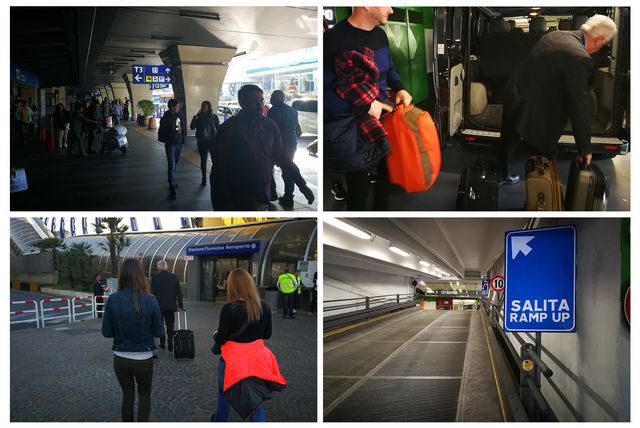 Being so early we decided to rent a van to take us directly to our accommodation. This was kinda expensive, but being so tired from not sleeping the night before was the perfect excuse for it.
The van was 60 euros. Divided by 2 (2 friends joined us on this trip to Rome) that was 30 euros / couple. The total is now 168 euros.
The accommodation
We searched on booking.com and airbnb.com and seems like the perfect fit for us was an apartment with 2 bedrooms that we found on booking.com. The name is Laura's Flat (if you wanna search for it)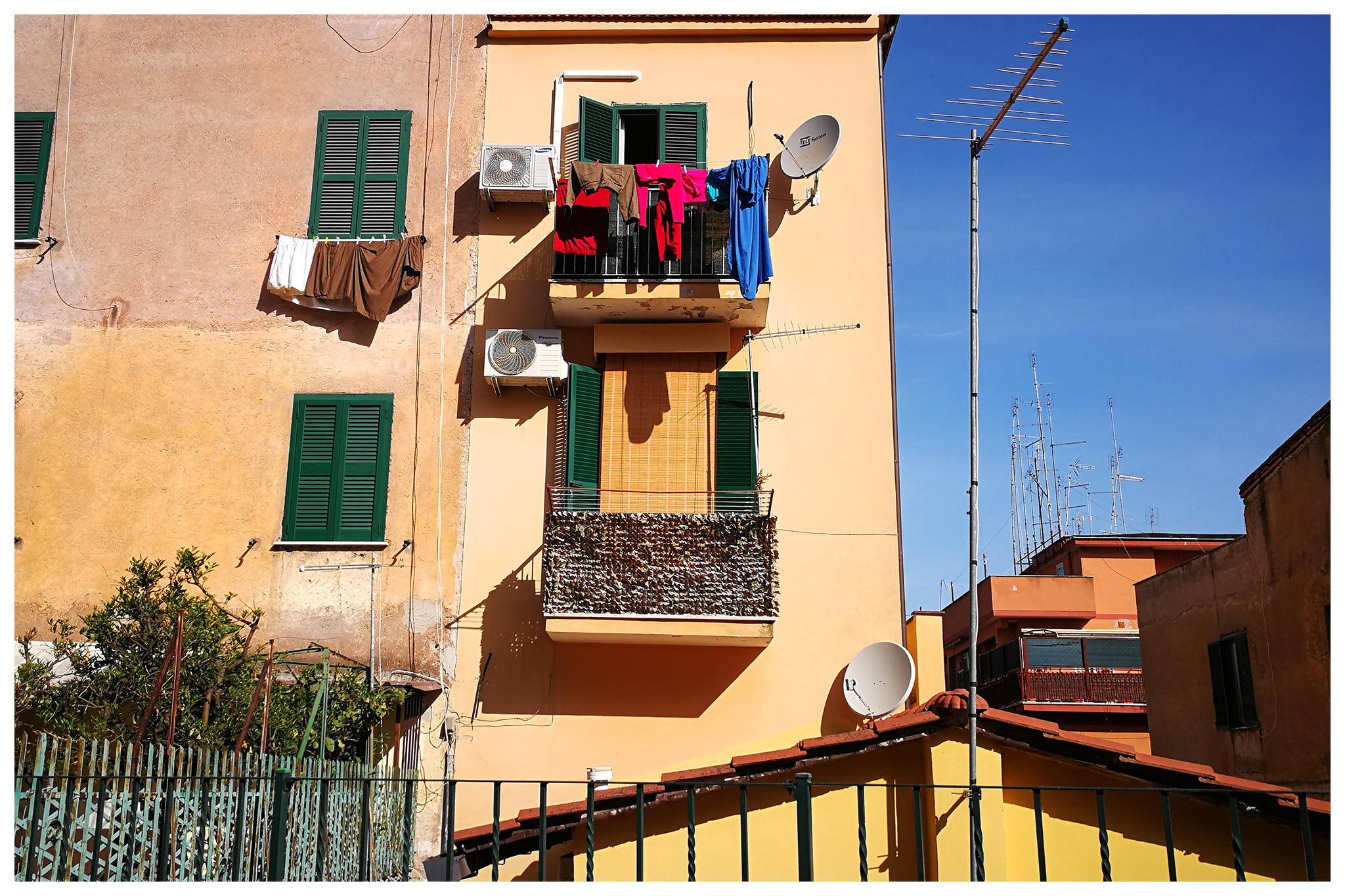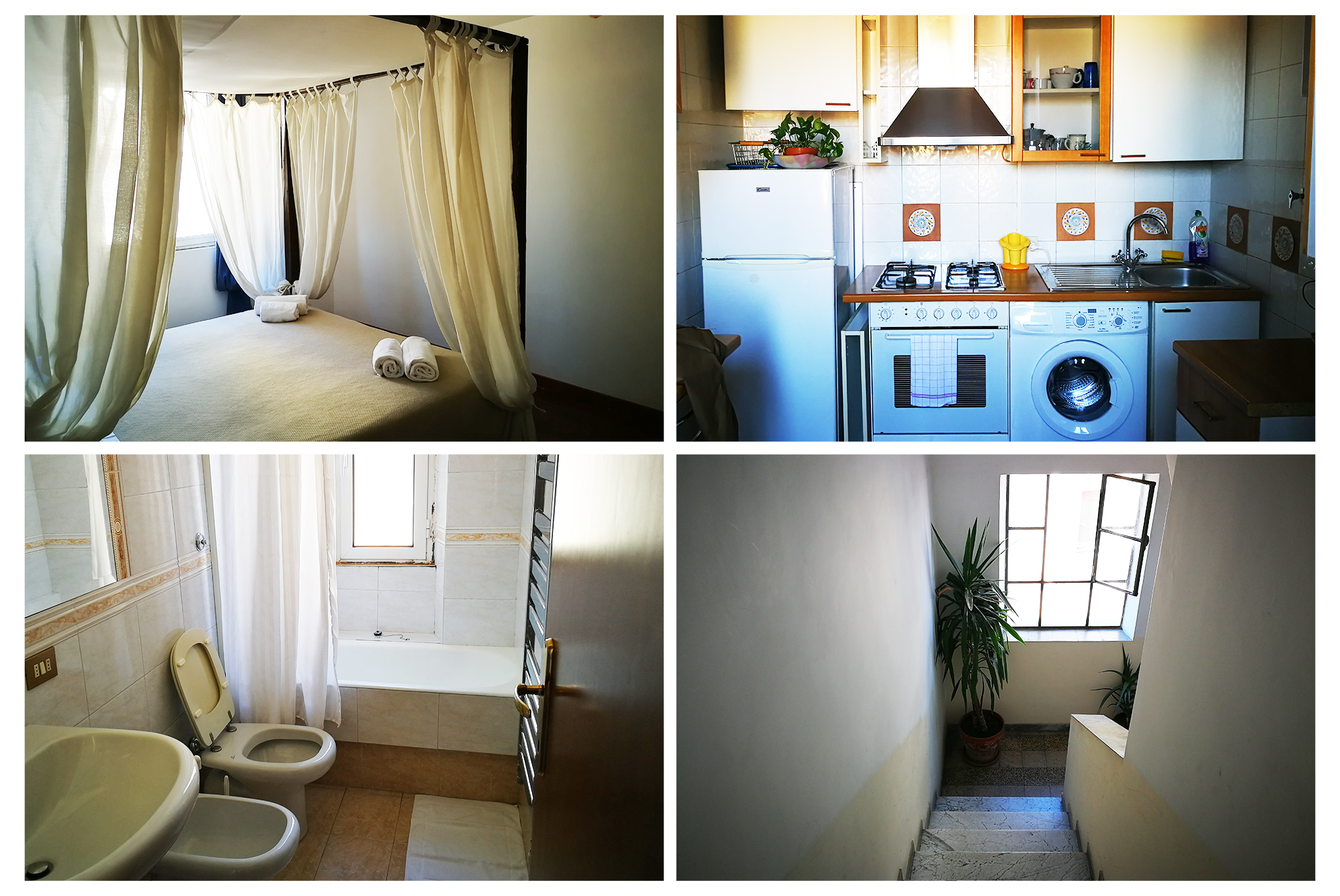 The flat was so nice, in our opinion, and it had also a terrace where we could smoke and enjoy the perfect view. The cost was 255 euro for 3 nights, 4 days. So for 2 persons it was 127 euro. The total is now 295 euros.
Supermarket Food and Drinks
The plan for food and drinks was to get something for breakfast and eat at the flat, and the next 2 meals out in the city. So we searched on Google Maps for the nearest supermarket and found one really close.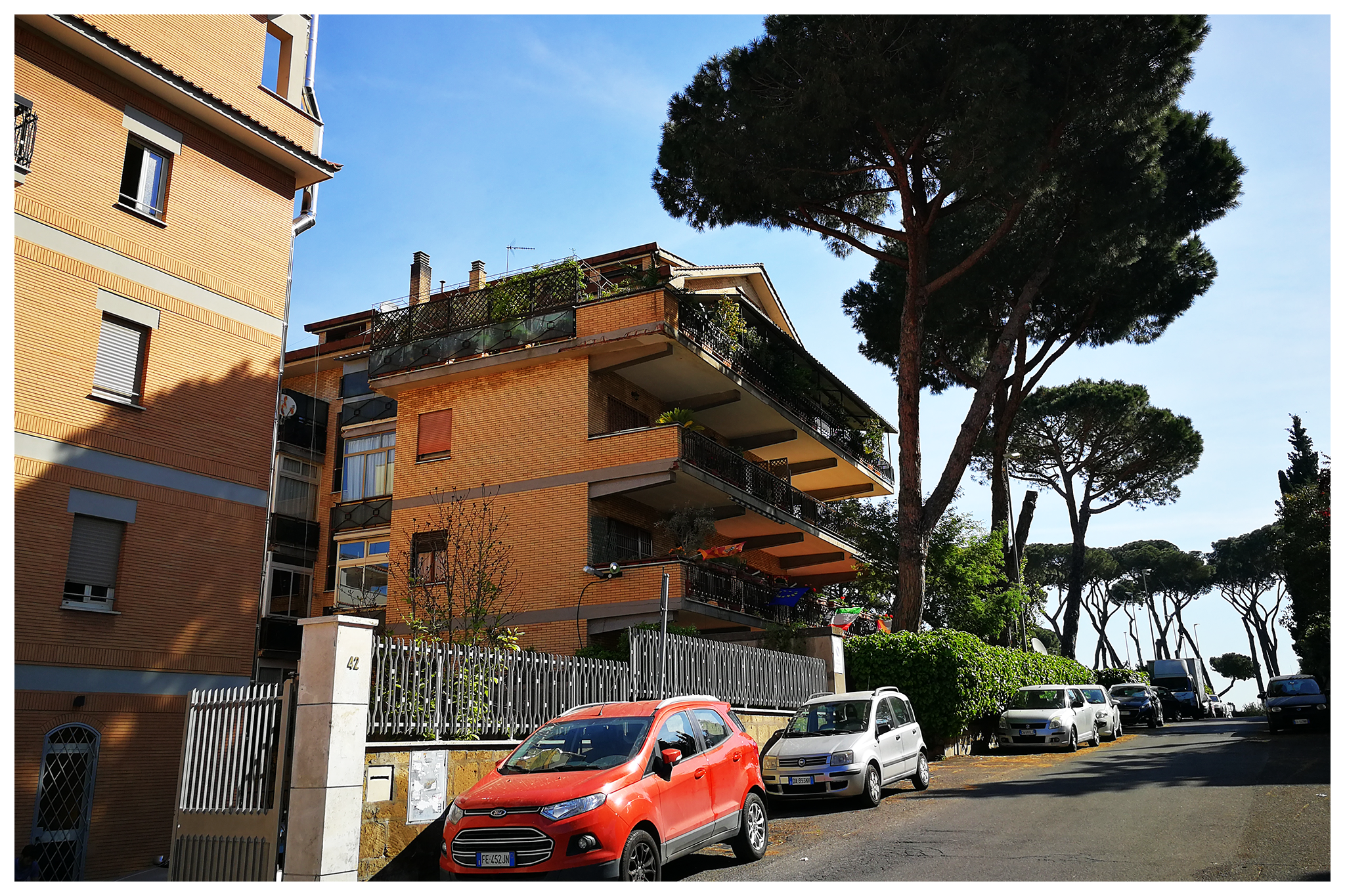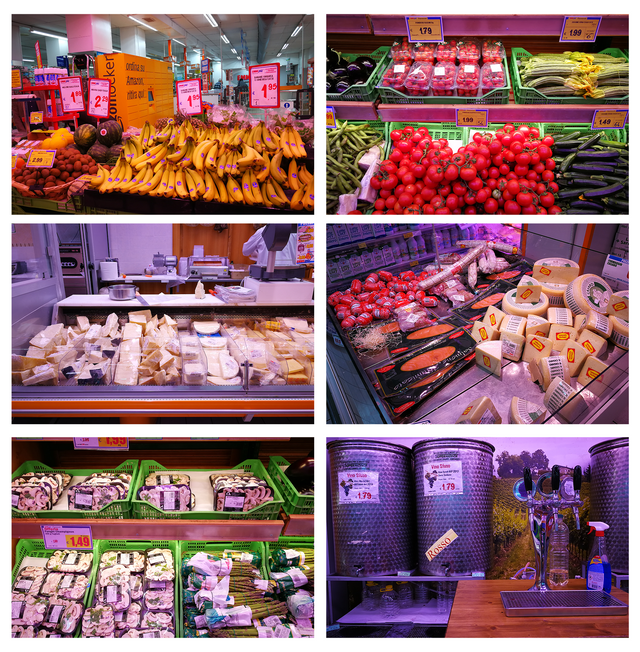 All the prices were very close the the ones in Romania. I will make a list so you can decide for yourself if it is cheap or expensive.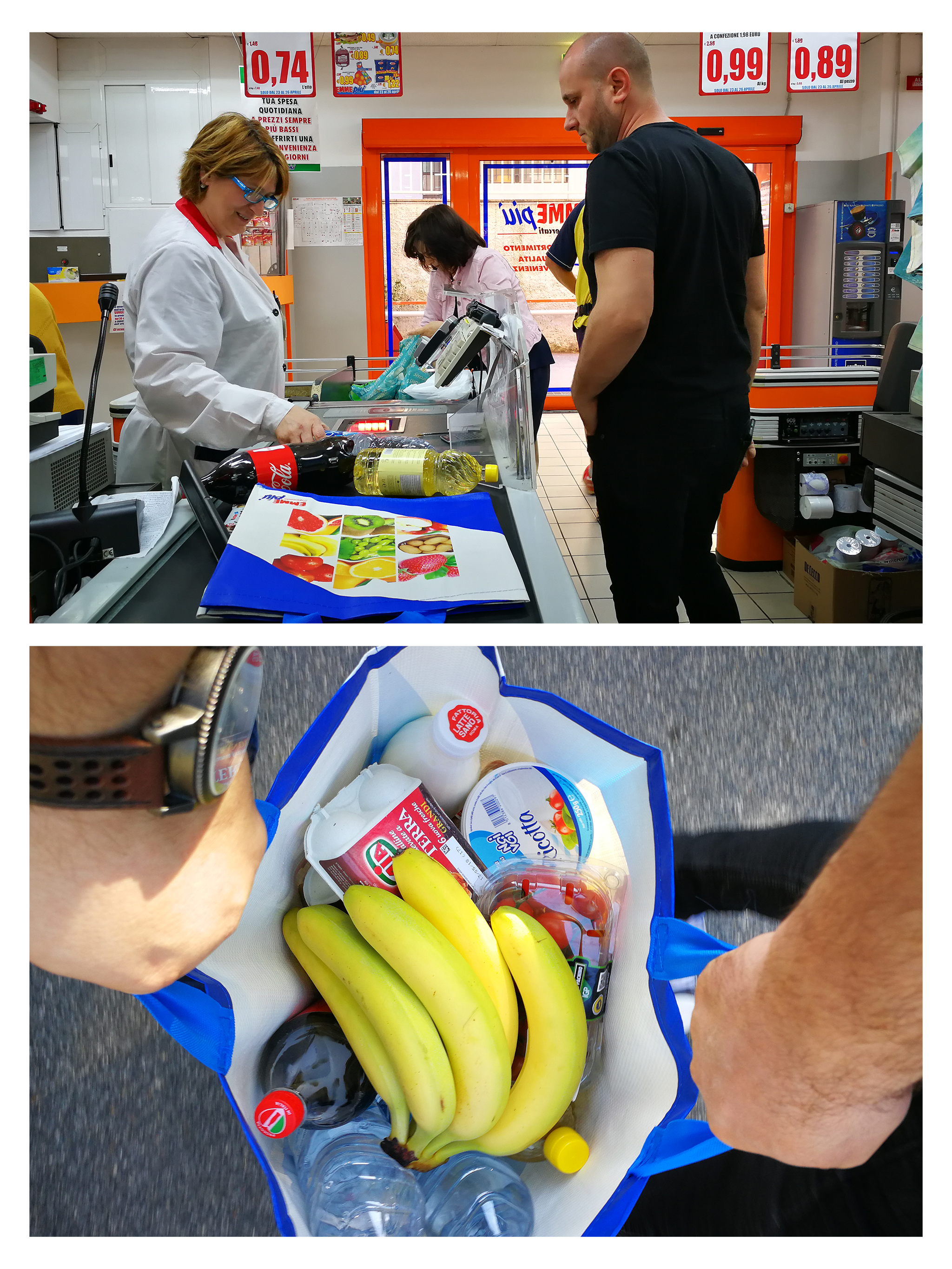 So, i will show you a list of prices, and a selection from what we bought:
Milk : 1.69 euro
Eggs x 6 : 1.89 euro
Cheese : 4.71 euro
Salami : 4.02 euro
Cherry Tomatoes : 1.99 euro
Water 1.5L : 0.38 euro
Bread : 1.99 euro
Coca Cola 1.5L : 1.59 euro
Cooking Oil : 1.49 euro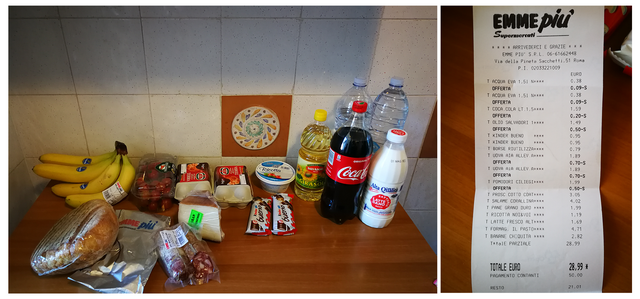 So, this food was for 2 days and the cost was 29 euros for 4 persons. For 2 persons that is 14.5 euros. For the 4 days we stayed that is 29 euros. Now, the total is 324 euros.
City Transportation
We were close to a subway station, so for all the time we stayed in Rome, we used only that. The tickets also work for any other type of transport, as in tram and bus.

There are plenty of subway stations all around Rome. So you can reach any tourist attraction or part of the city by just taking the metro and walking for 200-400m. The prices are quite good for an european city.
Tickets:
1 trip : 1.5 euro
1 day ticket : 7 euro
2 days ticket : 12.5 euro
3 days ticket : 18 euro
7 days ticket : 24 euro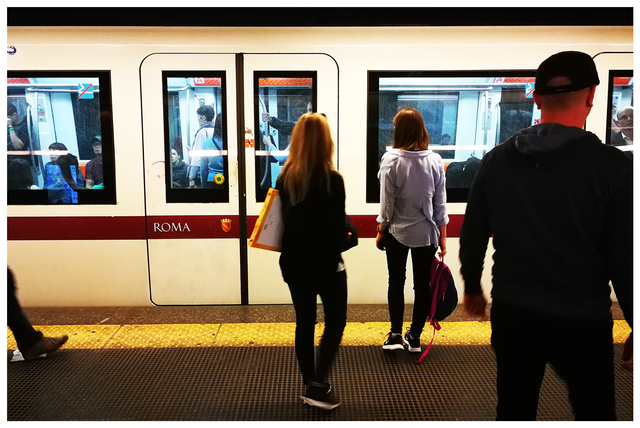 We bought the 7 day one, so that was 24 * 2 = 48 euros. The total is now 372 euros.
Vatican Museums, Sistine Chapel
Some of the main tourist attractions in Rome are the Vatican Museums, the Sistine Chapel and St. Peter's Square. We searched before the trip for online tickets and i highly recommend you buying them online.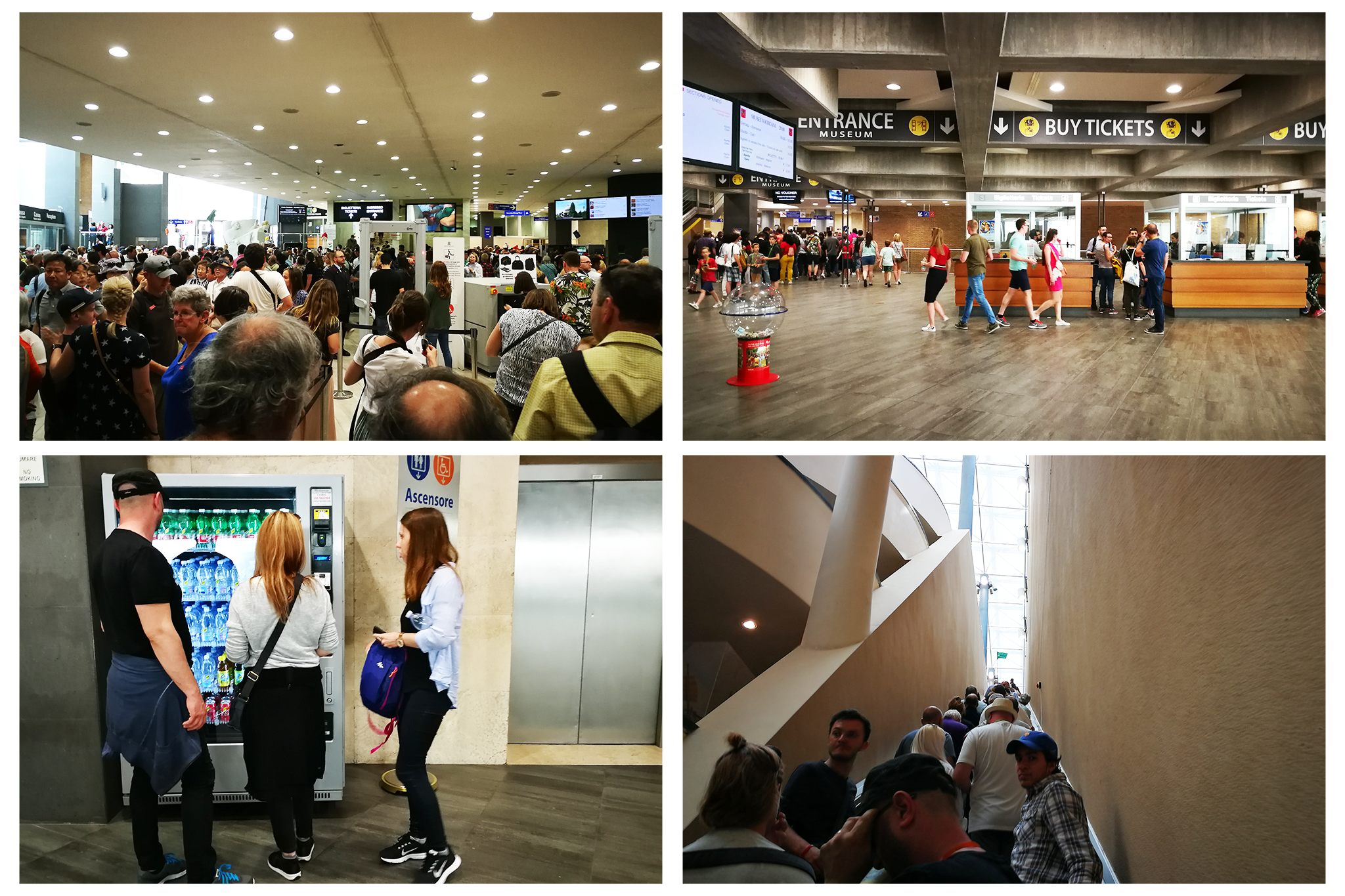 The online reservation has an extra cost, but you get a "skip the line" ticket, witch will save your day, trust me. The Vatican is extremely crowded, so not having to stay in line is a pure blessing. And the extra is just 4 euros / person.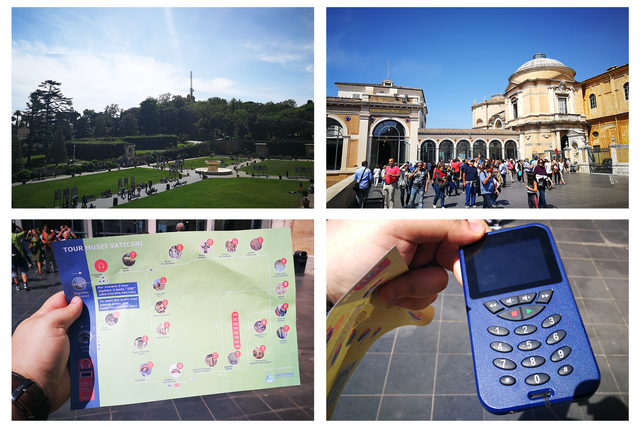 The Vatican is really impressive, i personally think that you really have to take this tour at least once in your lifetime. We opted for the basic "Skip the line" Tickets + Audio-guide in English (this is a must have).
The ticket price was 28 euros / person. So that is 56 euro/couple. The total is now 380 euros.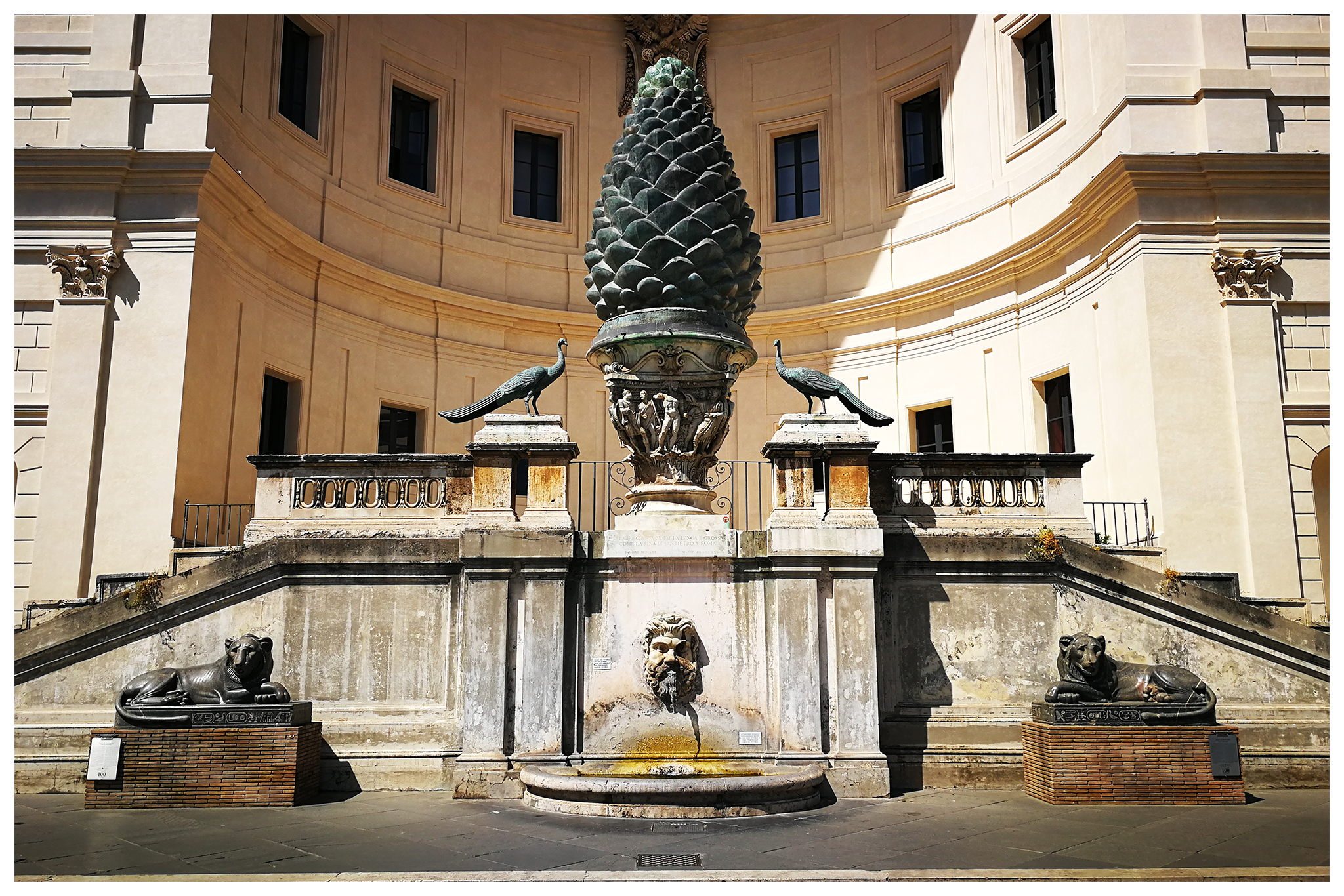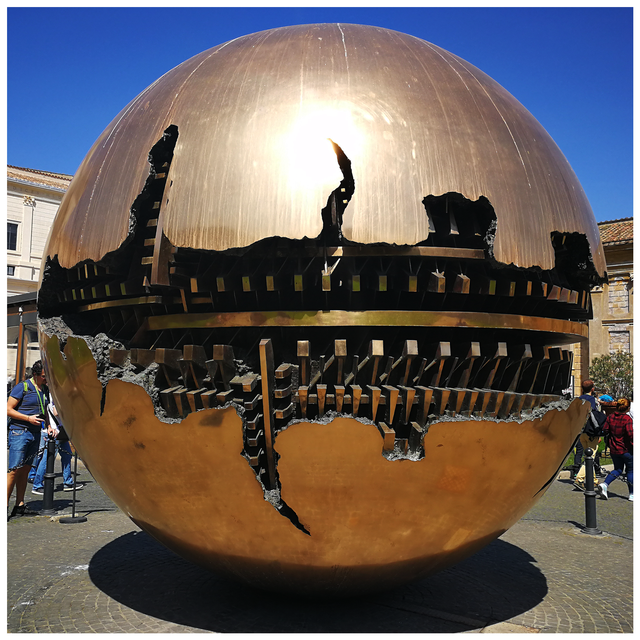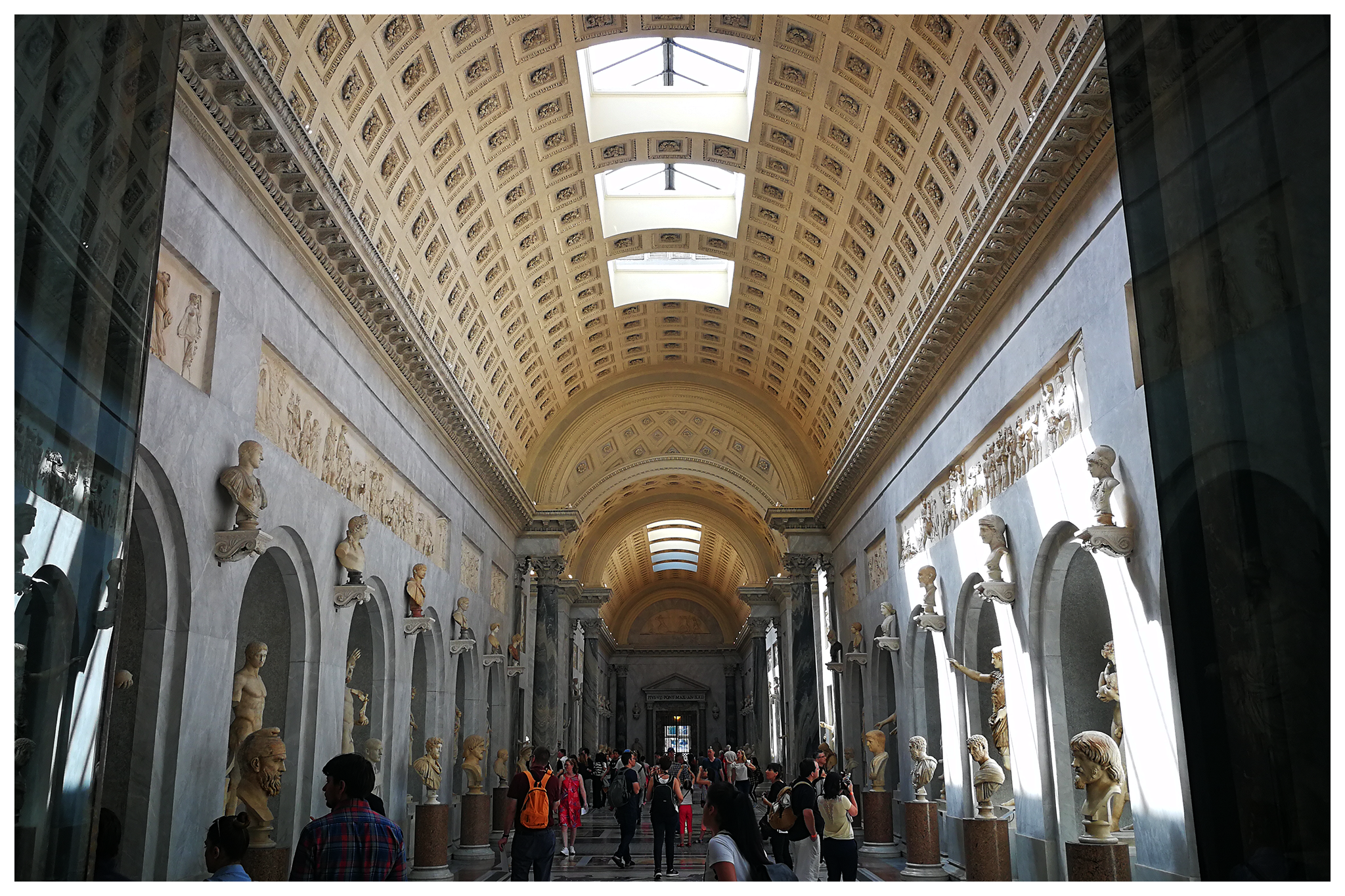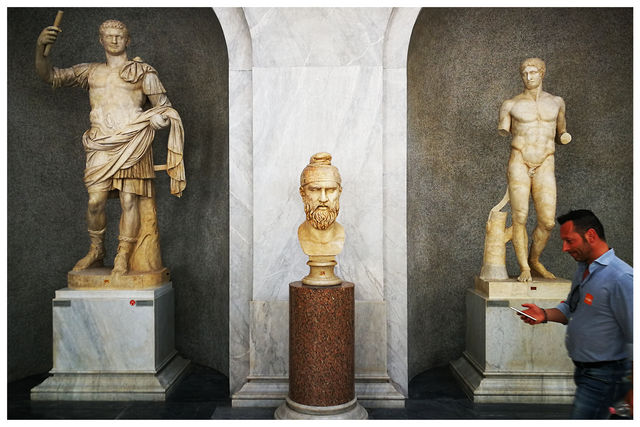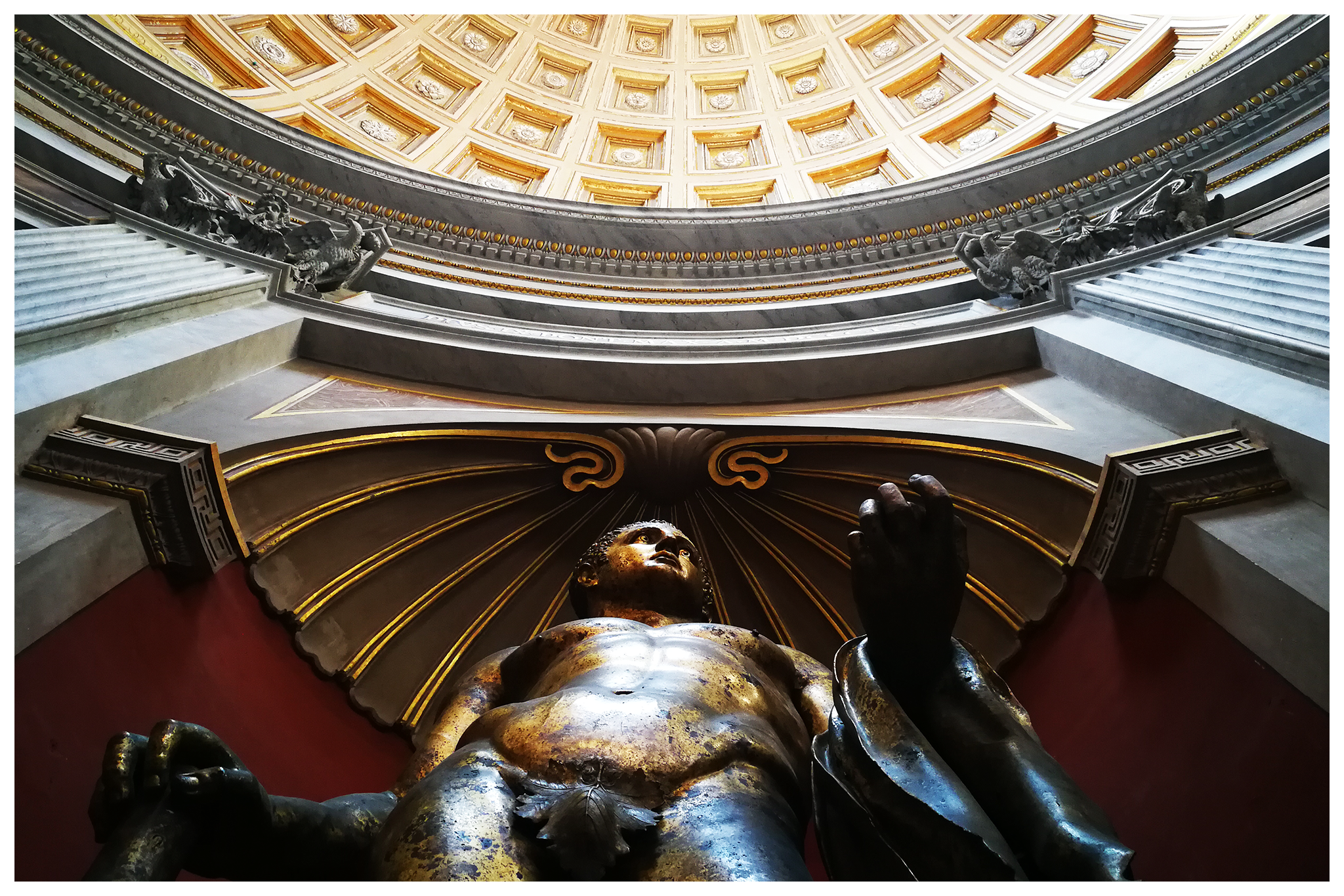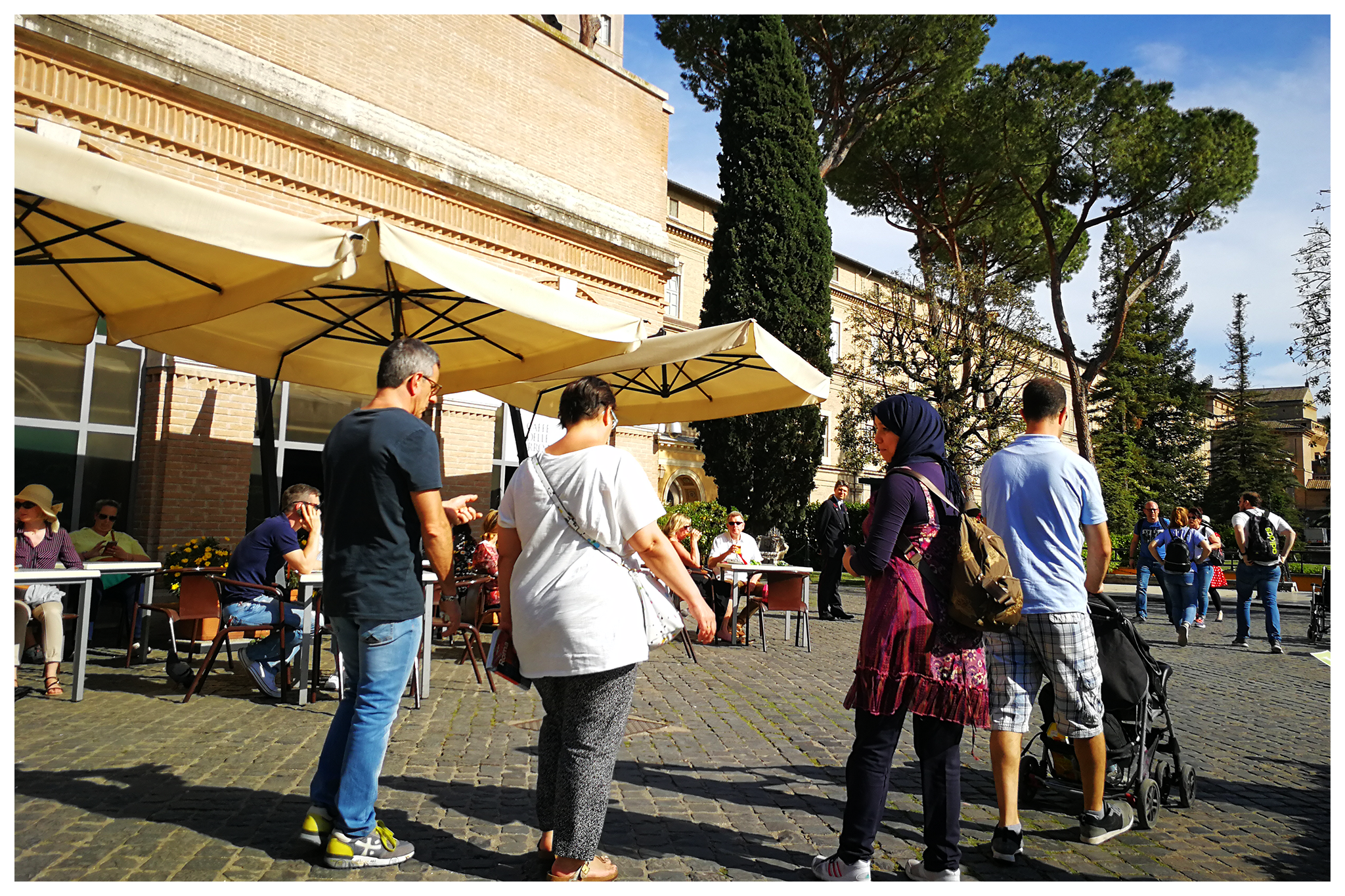 I had so much more photos that this to show you, but i really think this is an experience you really need to have with your own eyes and soul.
At the end of the Vatican tour there is a coffee shop and a pizzeria. So you have some more time to enjoy the place and drink and eat something.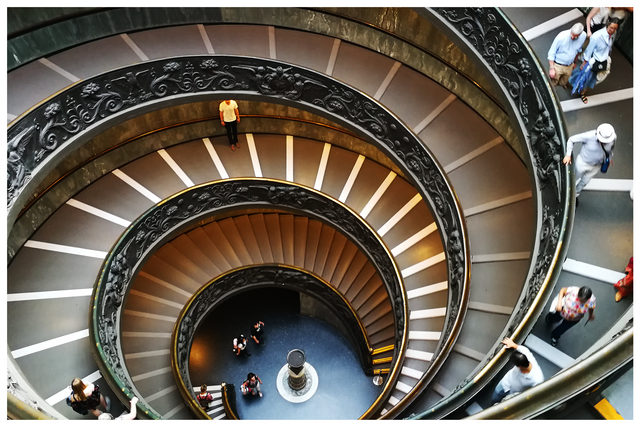 This are the stairs at the exit from the Vatican. They are really amazing and perfect for a photo.
St. Peter's Square and Basilica
St. Peter's Square is also a big tourist attraction and it is right next to the Vatican Walls. So, after you visit the Museums i recommend going there. The entrance in the Square is free and also entering the St. Peter's Basilica.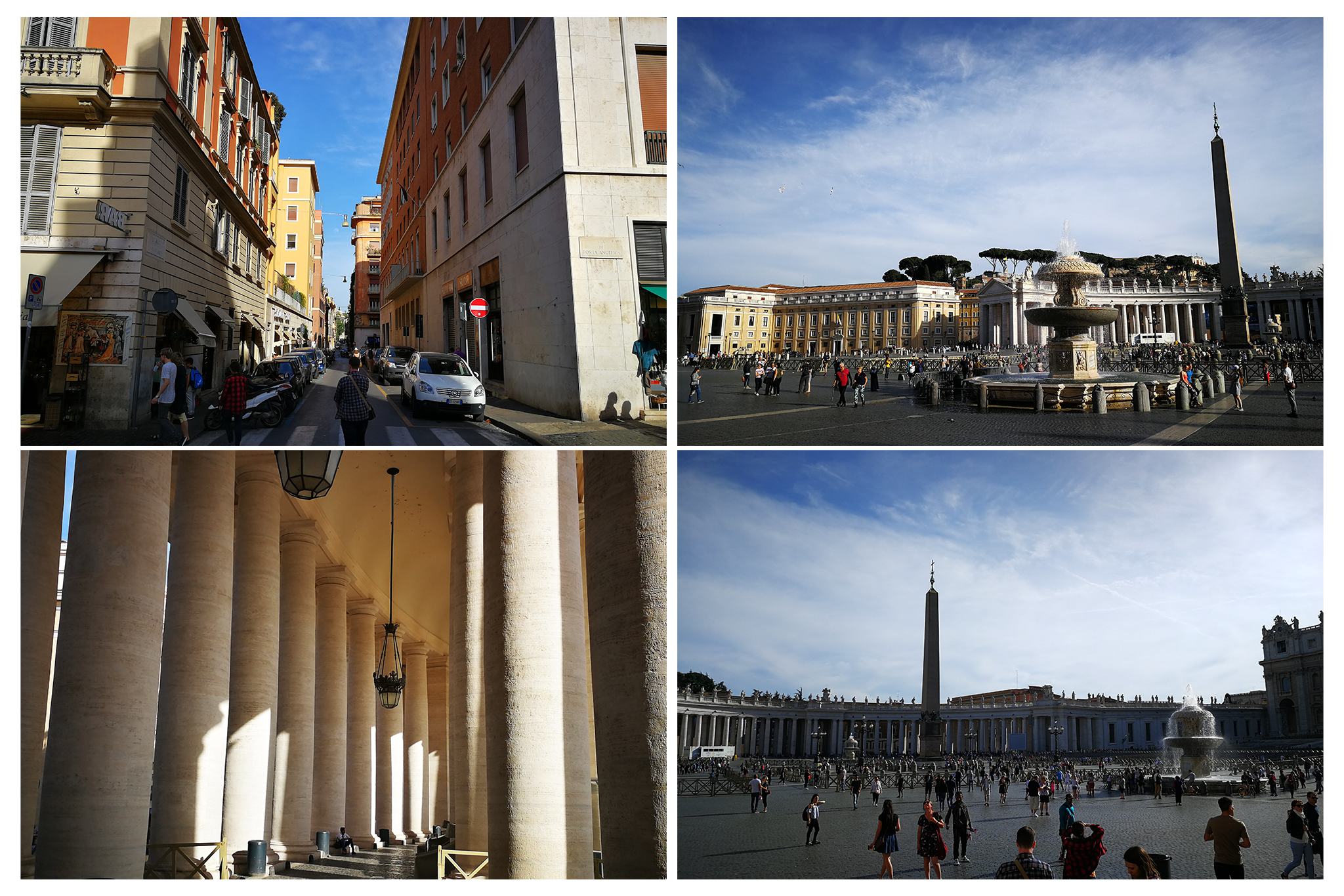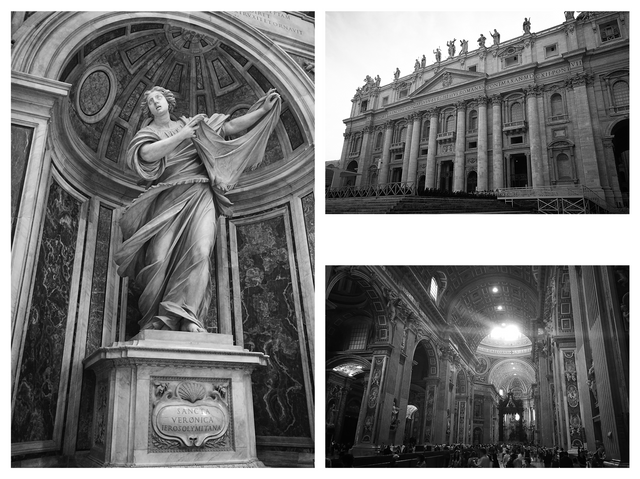 The Basilica is the biggest, tallest church i have ever seen. It is full of great statues and paintings. You really feel the energy and you are overwhelmed by it's grandeur.
Restaurant food and drinks
After all the tourist visits, we were really hungry, so we walked around the streets close to the Vatican and found a nice restaurant.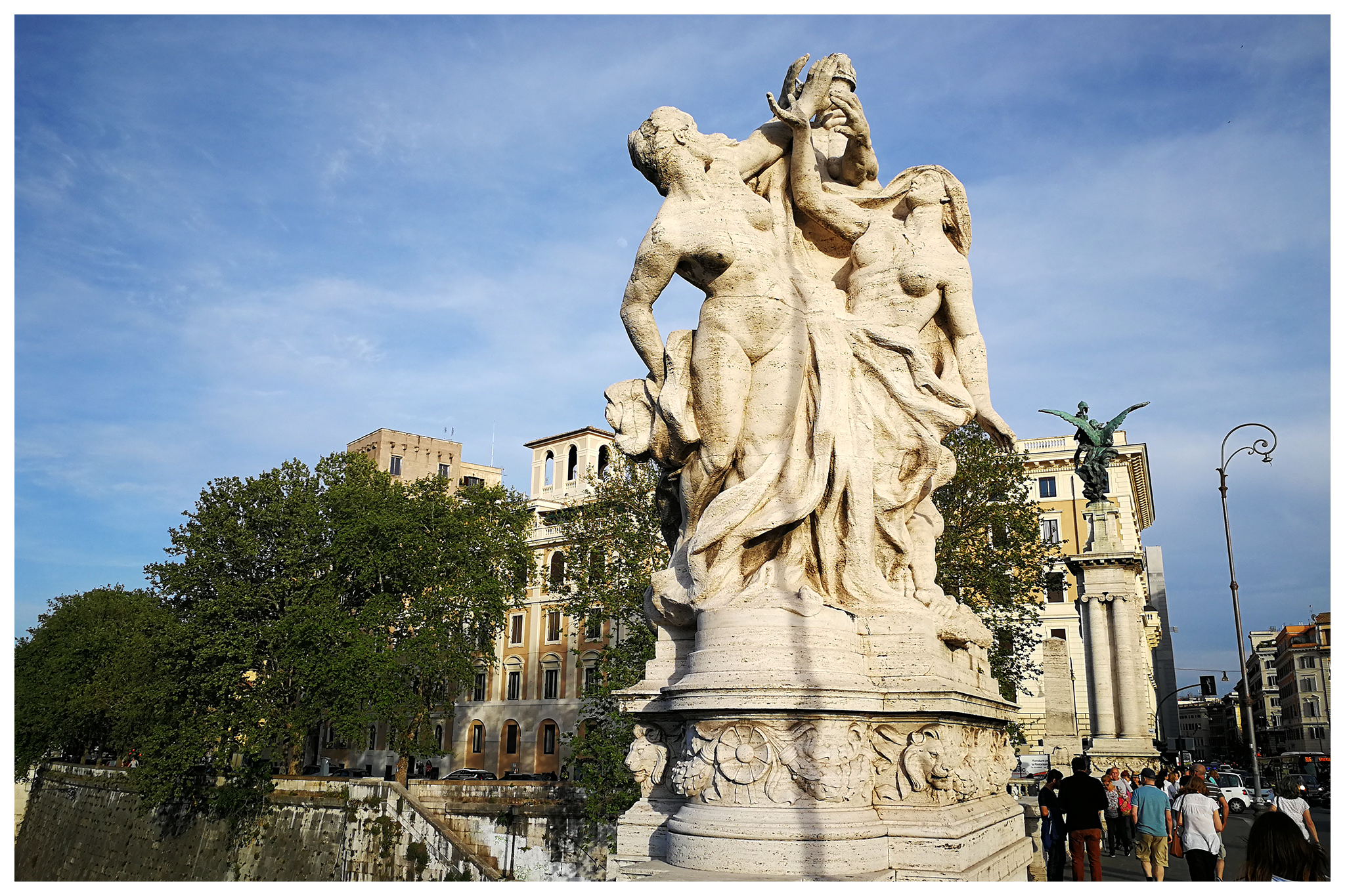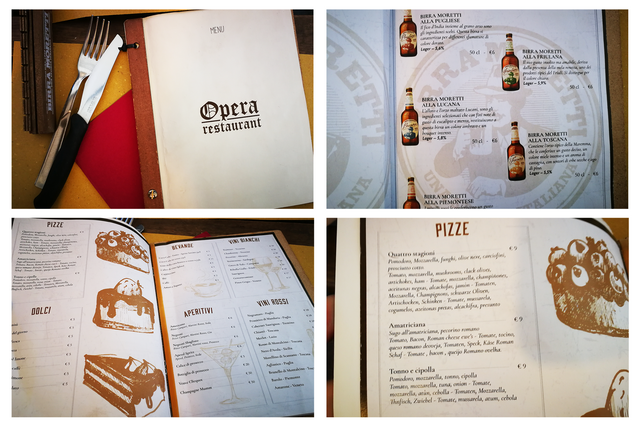 The prices are decent, knowing that you are in the center of Rome.
Pizza : 7-15 euros
Pasta : 8-20 euros
Beer : 4-10 euros
Cocktails : 7-20 euros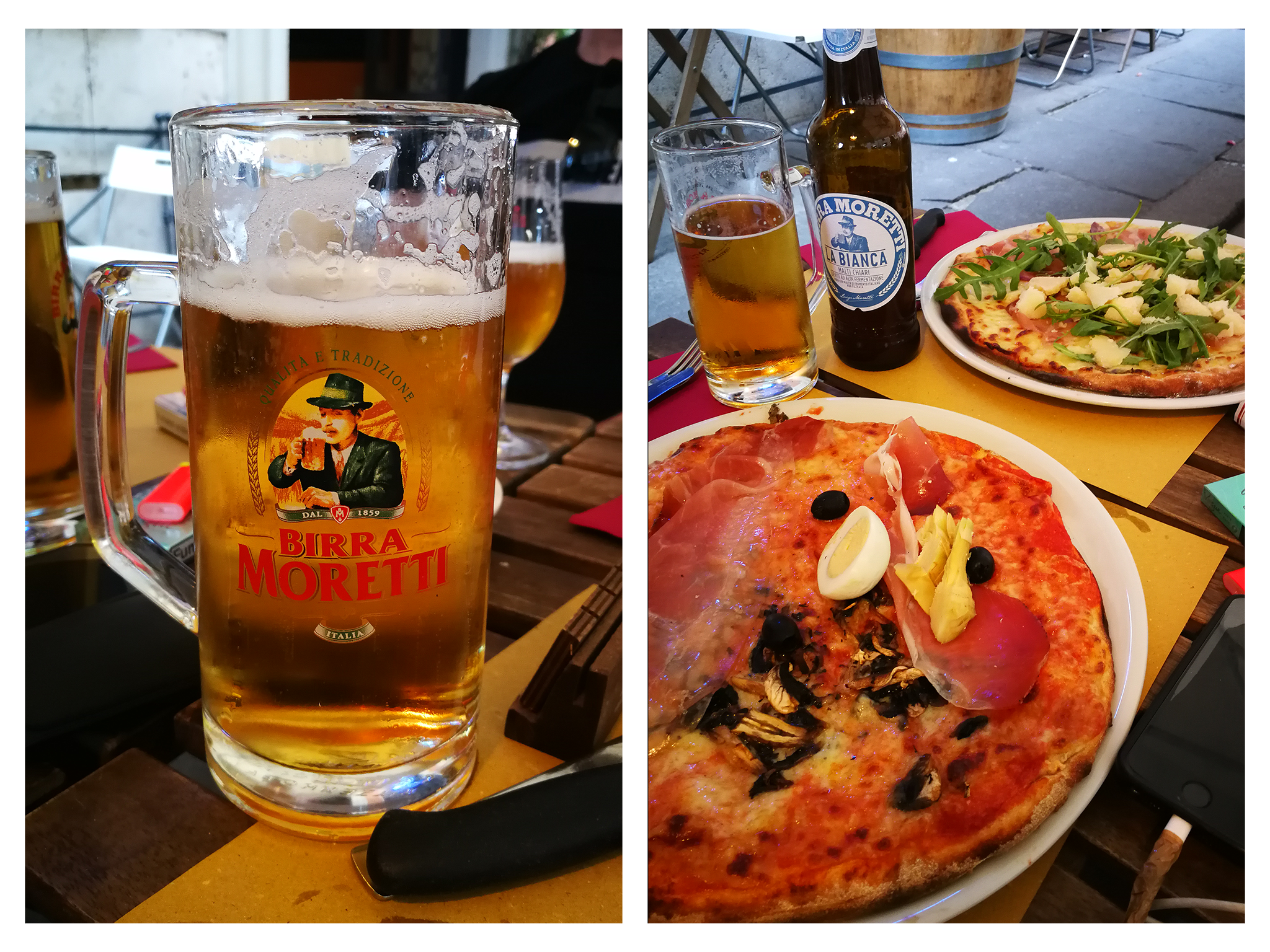 We ordered a pizza each and a beer each. The total was 28 euros, 30 euros including the tips. The total is now 410 euros.
Rome at night
After we finished eating, we went for a gelato (ice-cream) and waited for the night to settle in. We went on a slow walk to the subway.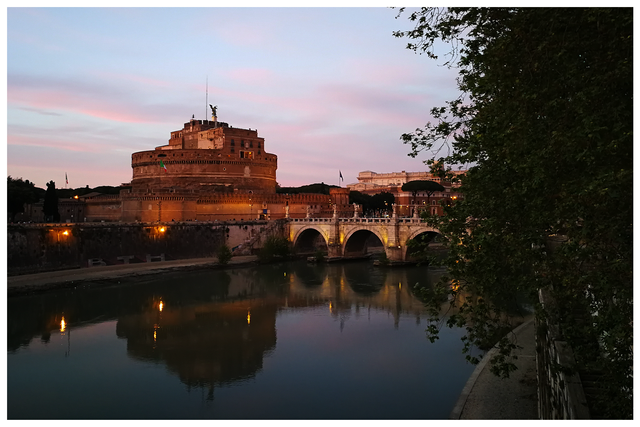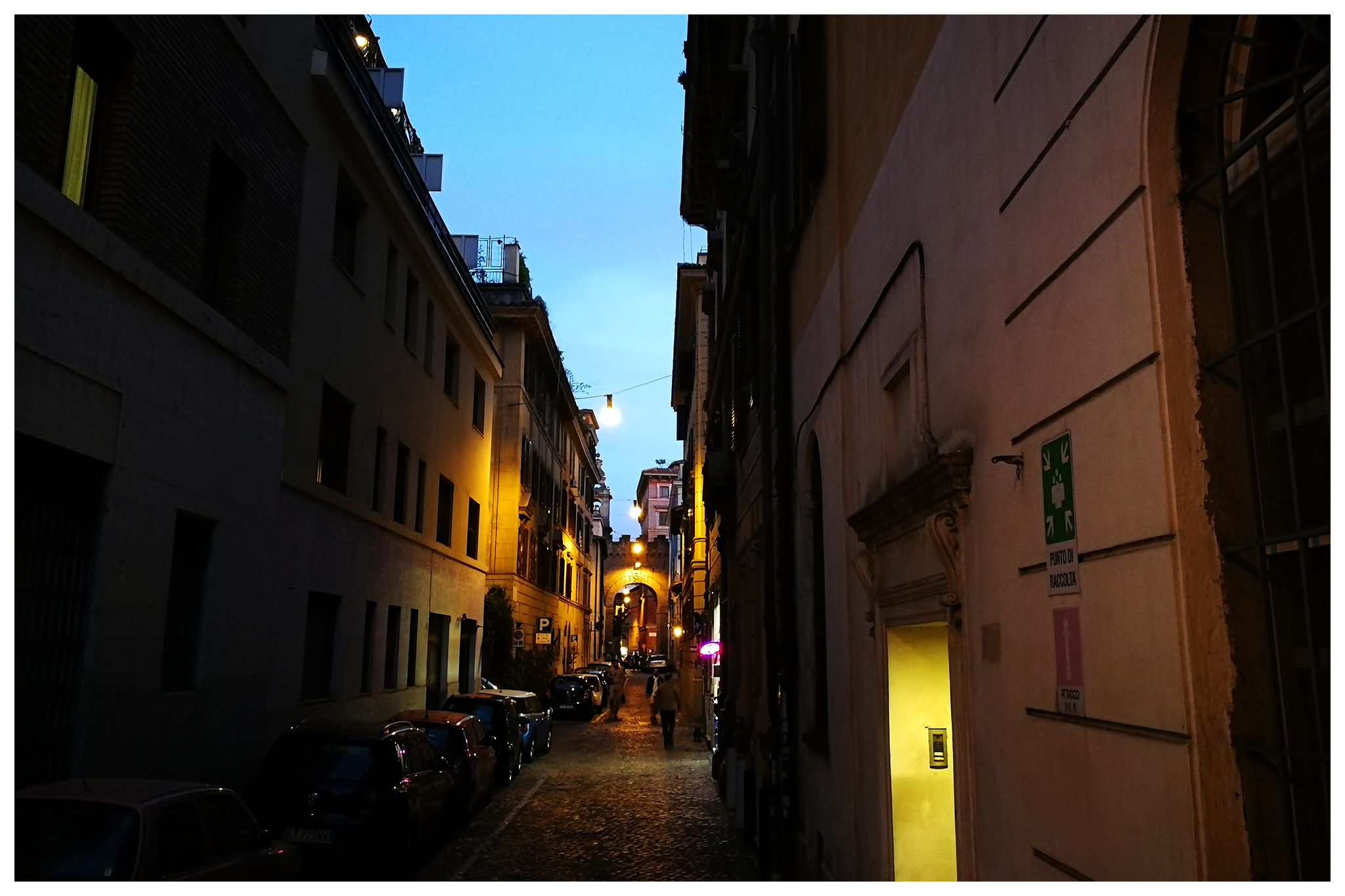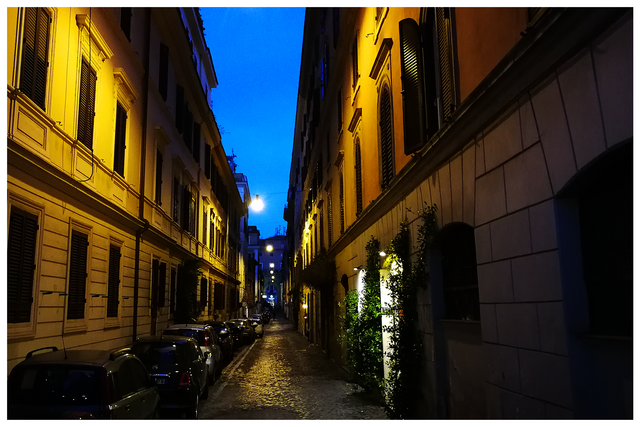 Tips & Tricks and other stuff
Well, this was our first day in Rome. It was a such a great experience, such a full day with lots of great places to visit, great food and stunning long walks. About the walks, well, this is what my phone recorded in the health app: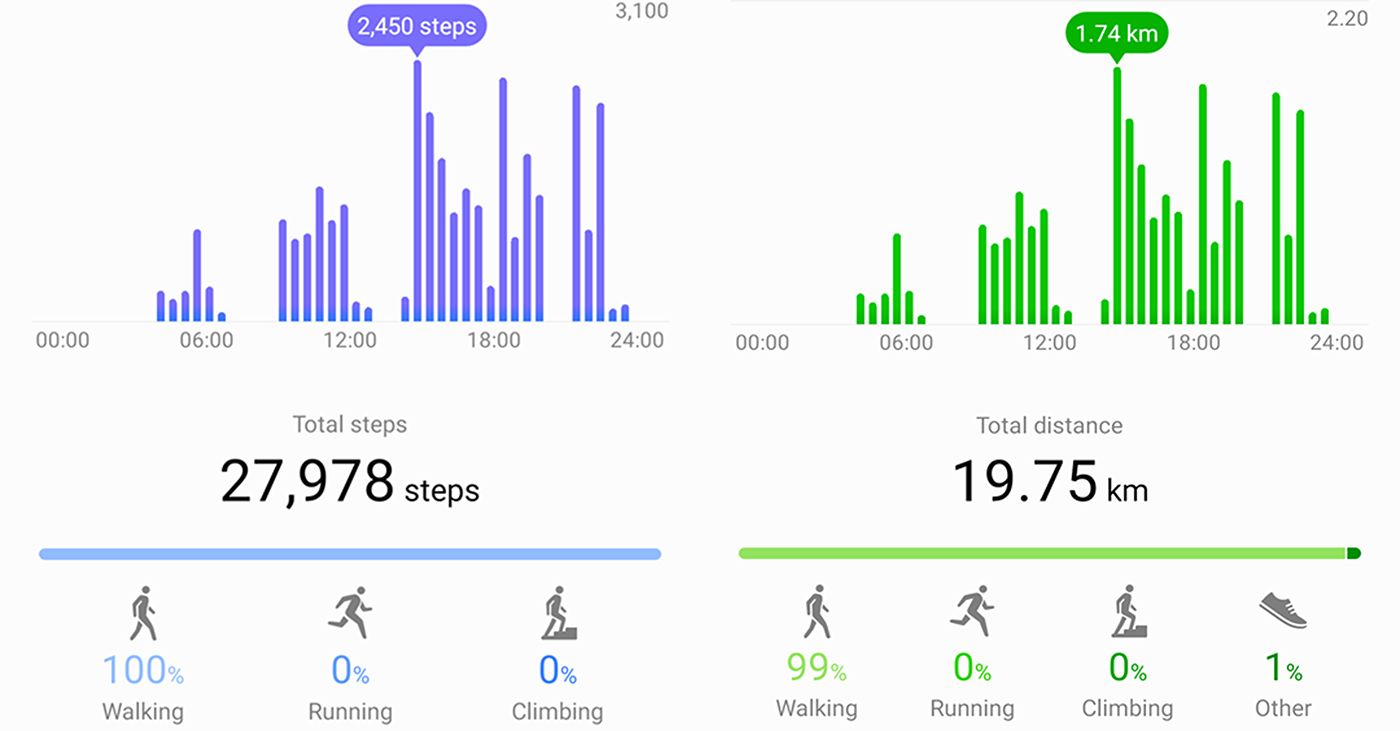 Oh, and the tips&tricks:
Put your feet in the most comfortable WALKING SHOES you can find
Even if you have walking shoes, get some GEL PADS for those shoes
Prepare yourself for a very long day, and for the chaos made by other tourists
GET A BACKPACK!! (small or medium one)
Always have water in the backpack. We drank like 4 * 1L bottles / person that day
DO NOT EAT CLOSE TO TE TOURIST ATTRACTIONS, go 4-5 streets away from them
Try and avoid the street vendors, they do not sell good things or cheap ones
Get a hat, the sun is really powerful
Try and learn some basic words, not all vendors know perfect English
Always compare prices with online reviews or from location to location
HAVE FUN!!!!
This was my travel post. Hope you like it and i really hope you will also find this useful. Have a great time visiting Rome! Oh, and about the rest of the budget, we kept spending under 100 euro every day. And the total got around 900-950 euros for the 4 days we had there.