About Rose..!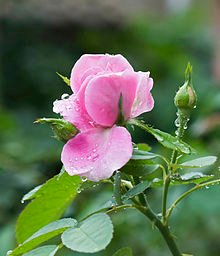 Rose is one of the well-known flowers that symbolizes beauty and love for modern people as a symbol of love and love.
The rose is called the queen of flowers. The Rosaceae family is one type of Rosa mass in the rose tree of rose tree.
There are about 100 species of roses in different colors. There is aesthetics in the form of rosemary and style that attract people.
The smell of perfume rose is a favorite of people.
However, there is no smell of roses. There is no ability to produce smell. Many roses are born like pink, red, yellow, white, green etc.
Meanwhile, various hybrid roses named "Garden Rose" are being produced and produced. Which can be two or more colors of the same flower petals.There is a thorn in the tree of the rose tree. There are small spines on the edges of the leaves. The origin of the rose is on the continent of Asia. The origin of a few species of Europe, North America, and Northwest Africa Roses are known worldwide for their beauty and fragrance.