Rouhani threatened to return trump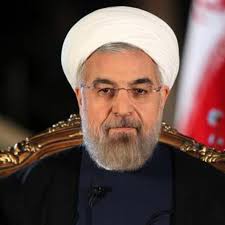 Iranian President Hassan Rouhani has said that the results of Iran's efforts to cancel the Western world's nuclear deal will not be good. In a speech on state television Sunday, Rouhani said Iran is ready to face any situation caused by Washington's possible move.
US President Donald Trump said recently that if the European allies do not correct the 'flaws' of Tehran's nuclear deal with Western powers on May 12, then he will not extend the time to relax the United States sanctions on the country.
Rouhani said on Sunday that his country is ready to resist any trump decision on the nuclear deal. "The nuclear energy agency and financial sector have been given the necessary instructions to prevent the US conspiracy against Iran on the nuclear program.
In fact, several sections of the agreement with Iran will end by 2025. Although Britain, France and Germany are in favor of continuing the nuclear deal with Iran, they would like to discuss the country's ballistic missile program in the future. In addition, Western countries want to discuss Iran's role in ongoing civil war in Syria and Yemen.
Iran is not interested in fresh talks on nuclear deal Meanwhile, Israeli Prime Minister Benjamin Netanyahu has said on Sunday that Iran is providing quality weapons to Syria which is a threat to Israel's security. So, he does not agree to delay if Tehran needs conflict.
Terming Israel's accusations as a lie, Rouhani said, "The Iranian nation does not fear you and they do not care for the threats from you. Iranian people are united to face the threats of the United States and Israel.