My entry to the Red Fish Rally - Meme Challenge
Hello fellow steemians, I hope everyone is feeling alright and safe, far from Corona Virus!
Today I am going to post my first entry to the Meme Challenge from @steemterminal - Red Fish Rally.
This awesome challenge is super easy to participate, for the ones who are already part if the Redfish Rally. These are the rules, which imho are super simple:
Make a meme.
The image you use must be one that is free to use!
It can be one of yours or from http://pixabay.com.
There must be a source below this image showing where to find it.
The phrase on the image must have something to do with
The Redfish Rally.
Make sure to write at least 250 words about the Redfish Rally.
The tag to be used is #RRMC.
---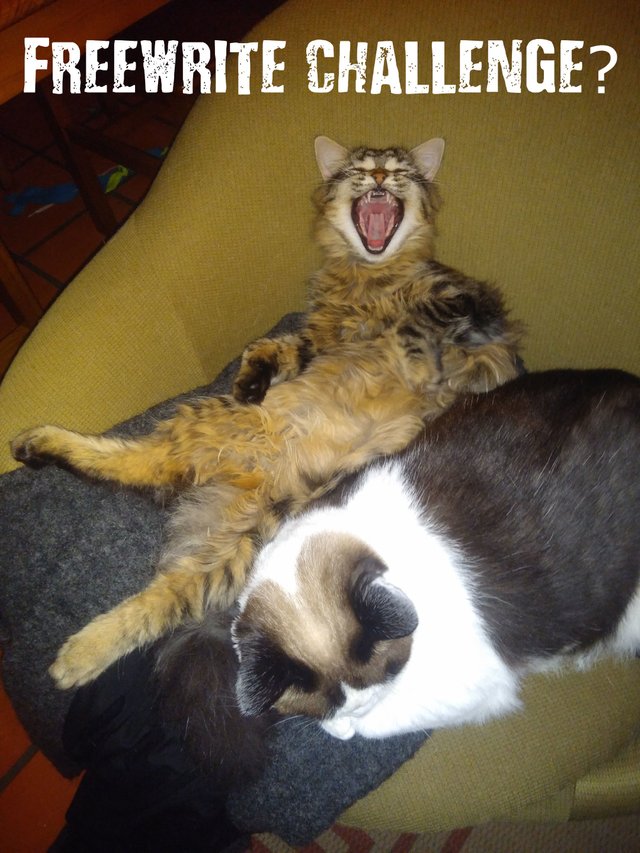 ---
In this case, my entry to this post should be justified and explained.
I know I am a newbie around Steem and I have tried to be as active as I can. So perhaps some of you already know a little bit of me.
On one hand, one thing that you might know about me, is that I love cats. But, on the other hand, as you might not know, although I have linguistic studies I'm not very fond of freewrite. So, as soon as I saw this challenge I knew what I wanted to do.
I hope you all enjoyed it but, although this post, I look forward to read all of your freewrite posts.
Remember, stay safe for your security and others!
~Cuko
---
*The photo used in this post is owned by me, taken with my Huawei 30 Lite and edited with GIMP.