Please Help Save @Run2Christ from Eviction and Keep his YouTube Channel Alive.
You Could Save a Fellow Steemian who got a Letter from the Devil.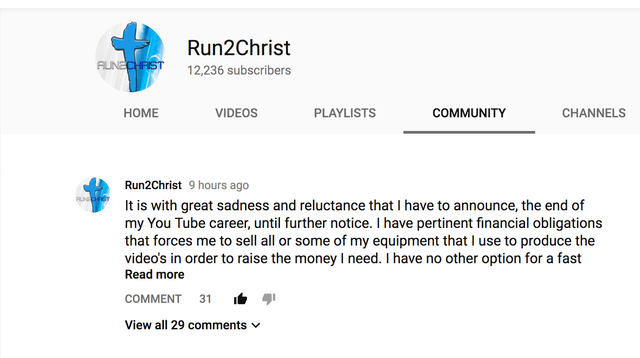 So earlier today when I went onto my youtube app I noticed one some of the worst news I have ever seen. I am hoping that my fellow steemians can help me right this situation above. See the issue is the youtuber @Run2Christ also a fellow steemian got a letter from the devil and it might end his youtube career unless we help him out. As you can see above he may sell his equipment for creating videos to pay for this if we don't get enough upvotes and resteems.
All SBD and STEEM from this Post will be transferred to Run2Christ as soon as the post pays out.

The letter he got: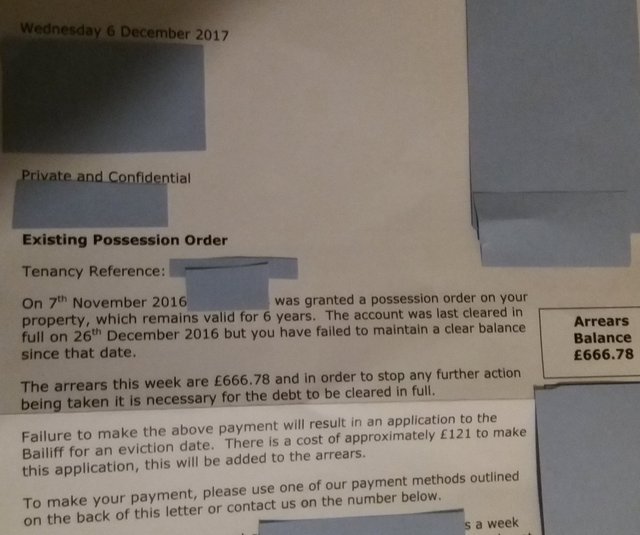 @Run2Christ is one of the most influential and most versed Biblical experts on YouTube. He has grown his channel to a little over 12,200 subscribers by posting diligently made and absolutely excellent work. The fact he got a letter for eviction for $666 pounds is coincidental but seems like a letter from the devil to him and me.
So let's put the power of STEEMIT to good use and show the Government that they cannot evict one of our own. @Run2Christ has not been a major influence on steemit, but he is a steemian and we should take care of our own. He is also a major voice of reason in an ever crazier planet. I personally look to him as a mentor because he knows so much about the Bible that I just sit back in awe. We really need to step up and help him out.
He is doing his own fundraiser and he has made $214 GBP of the $666 GBP he owes, we need to make up the final $450 GBP roughly. This we can do. Submit your STEEM or SBD donations to @Run2Christ.
He is a regular guest on my YouTube channel, normally setting me straight about various topics. His most Popular Film on youtube to date is this interesting film about the Simpson's and PizzaGate:
Please HIT UPVOTE and RESTEEM. Let's get this post to equal what he needs. I believe in the power of this platform, that Steemit can save Run2Christ from ending his youtube career, but I can only vote once, the rest is up to all of you...