Low Energy Nearing the End of Palms #FiftyRunsTillMay 10 of 50
Running behind on posting seems so ironic when I'm posting about my runs. While this one was titled Low energy nearing the end of Palms, completing it felt great because I finished a big section of the heatmap (except for 6 blocks that no one except me will notice).
The Run

Purpose: Aerobic run. See how ankles are doing. (Ran in Hokas to see if extra support and high drop helps.) Keep tabs on fueling.
Fueling: Had an almond butter pack. Not sure if it helped. At end of run my one thought was, I want a burger! (And I got a burger for dinner.)
Results: Ankles were fine but I still had to stop 3 times to stretch them. My feet felt like the Hokas were giving too much support. I can't tape my arches with these which is good news as my feet seem to be getting used to less support in the Altras. Fueling-wise, fat-adaption has a way to go.
Sights & Sounds
This was not as diverse as the section of Palms to the west of here but it had some variety of buildings, people, and art.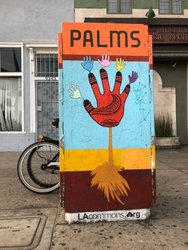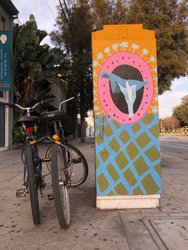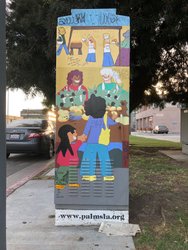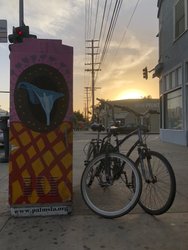 I collect these painted traffic signal boxes around town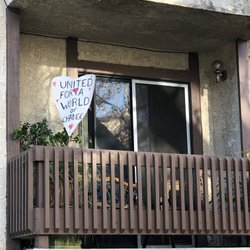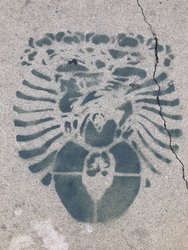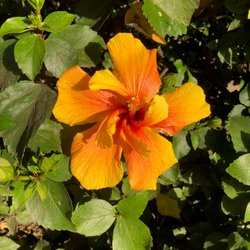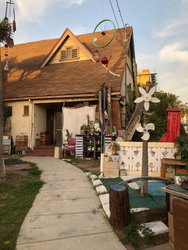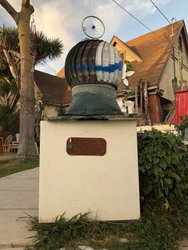 Art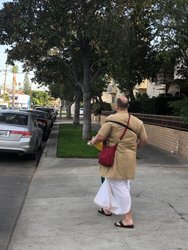 As I passed the Krishna Consciousness Center, I thought that I haven't seen dancing hare krishnas in years. Then I saw this guy. He seemed more subdued than those of days of yore.


Proud supporter of: