Pre-Qigong Warmup #FiftyRunsTillMay 11 of 50
This one isn't all that exciting. After last week's run after qigong that really didn't add much to my practice, I decided to try running before qigong. That was a much better plan.
The Mormon Temple was in the near distance of the run when I was at the top of the hill.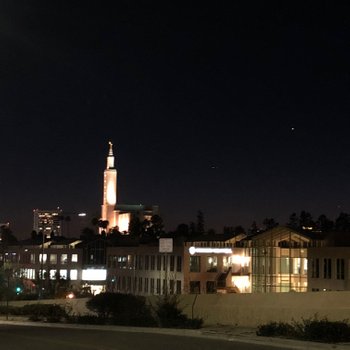 The Run
Purpose: Get in a short run and see how it affects my qigong practice.
Fueling: Water. Just water. Felt pretty good.
Results: It worked really well. I think I'll keep this up. I changed my plan mid-run so more overlap and missed some lines that would have been better for future run... not that I really care.

Sight
Yep, just one photo (see above as I wanted that to be the thumbnail and not the strava screenshot which doesn't look as good) due to a short night run where I didn't want to be late for qigong.

Proud supporter of: