Running goals and progress this week reviewed.
I quit Ulogging my runs
I started off trying to keep a track of my running in a ulog format however as mention in the two ulogs I published I expected to have difficulty keeping my logs up to date. My life just doesn't lend itself to writing about on a daily basis. I was right, I couldn't keep it up the publishing rate.
I am wanting to keep a log of my running still, so this is my week of running reviewed in one post.
Firstly The end of my previous
On the 2nd of July I completed an 8 kilometre run which I blogged about here.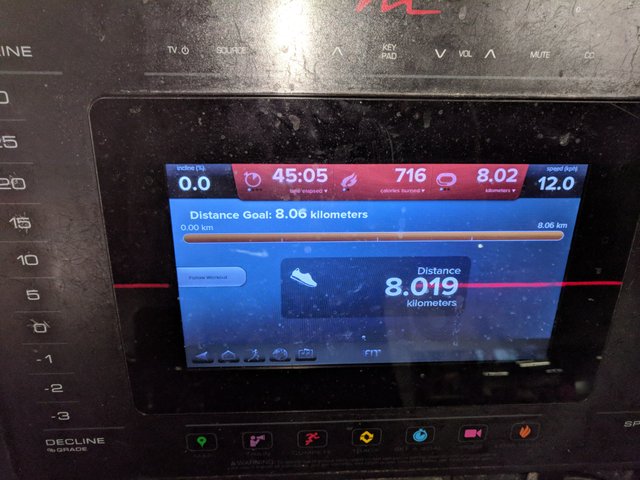 This included a 2 kilometre bare foot run. Following this I was not able to run for a couple of days due to my calf muscles being tight and tired. It was the 2 kilometres in bare feet that had destroyed my calves.
I took a couple of learning points from that run.
Don't do my long run and my barefoot run at the same time.
Do my long runs or barefoot run on days when I have plenty time to recover after them.
The last seven days
I managed to get back to running on Friday the 6th. I completed my 5 kilometre run in the morning. My legs were in good condition again. I am trying to increase my speed very gradually so this was mostly ran at 12kmh with a couple of slow periods at 10 kmh trying to keep my heart rate below 170.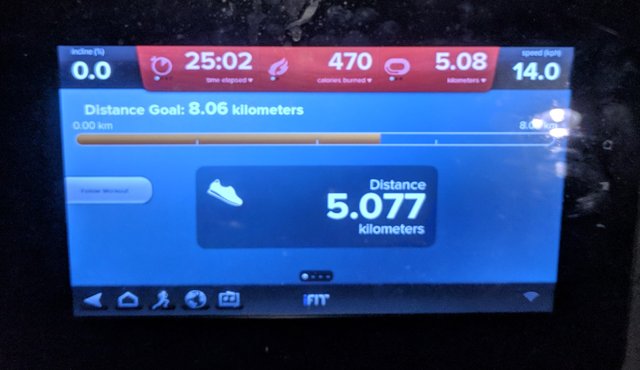 Sunday night I did an outdoor run. Its been a hot summer weekend and so I waited until evening to run outdoors. It was still warm even though it was very late in the evening. At times I felt like I couldn't get enough oxygen into my lungs.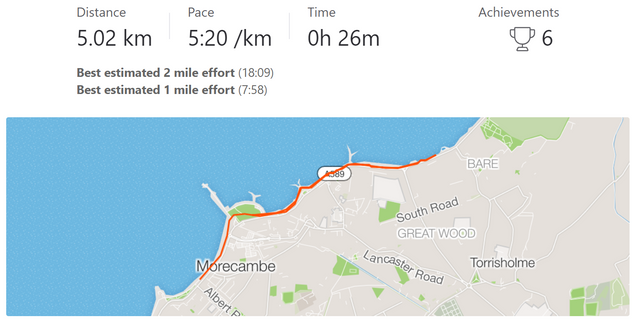 Tuesday I was back in the gym after work for another treadmill run. Keeping to my routine 5k. This was a nice easy run for me. I was able to really enjoy this run and the music I was listening to. I also got my personal best time for this distance.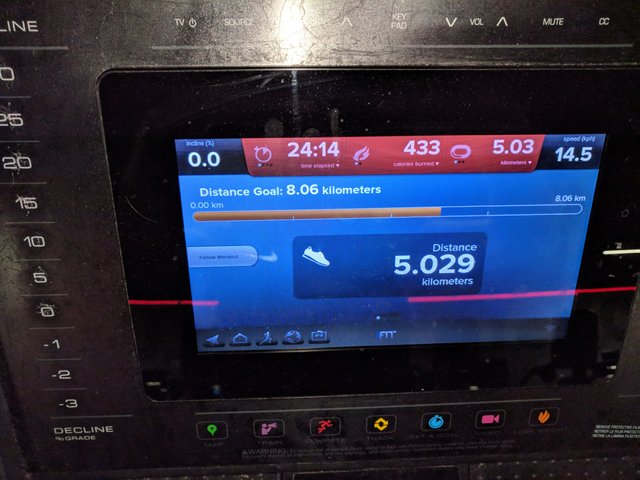 Overall
I will be running tonight again, I am feeling in good form so expecting an enjoyable run again. I am really pleased with my progress. I feel like I am steadily improving, gradually increasing my speed and maintaining my ability to run this distance. I am going to throw another long run or barefoot run in soon but next time I will do it with a little more consideration.