𝗧𝗵𝗲 𝗖𝗿𝗼𝘀𝘀𝗿𝗼𝗮𝗱 𝗼𝗳 𝗕𝗿𝗼𝗸𝗲𝗻 𝗡𝗮𝗿𝗿𝗮𝘁𝗶𝘃𝗲, 𝗦𝗵𝗮𝘁𝘁𝗲𝗿𝗲𝗱 𝗛𝗼𝗽𝗲𝘀 𝗮𝗻𝗱 𝗗𝗶𝘃𝗶𝘀𝗶𝗼𝗻
𝗧𝗵𝗲 𝗖𝗿𝗼𝘀𝘀𝗿𝗼𝗮𝗱 𝗼𝗳 𝗕𝗿𝗼𝗸𝗲𝗻 𝗡𝗮𝗿𝗿𝗮𝘁𝗶𝘃𝗲, 𝗦𝗵𝗮𝘁𝘁𝗲𝗿𝗲𝗱 𝗛𝗼𝗽𝗲𝘀 𝗮𝗻𝗱 𝗗𝗶𝘃𝗶𝘀𝗶𝗼𝗻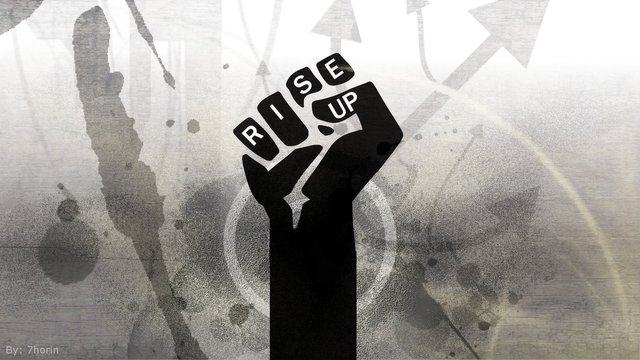 𝐵𝑦 : 𝑇𝑠. 𝐷𝑎𝑛𝑖𝑒𝑙 𝐷𝑜𝑢𝑔ℎ𝑡𝑦, 𝐶𝑀𝐼𝐿𝑇
Can't you see it? I can. I see it loud and clear. I see that we are at the crossroad, we need to put right the broken narrative, shattered hopes and division.
For so many years, political leader be it a Malaya based party or sabah local proxy party to Malaya party have repeatedly claimed that Sabah needs Putrajaya for everything is on the wrong track.
They often argue that without them we will be in chaos, we can't grow our economy and to sum it up, we will practically fail in building our Sabah state without them.
As a matter of fact, let's be honest about it. In all aspect, they have ensured that we remain using crutches provided by them, this is to ensure that we will forever remain dependent on them.
Those Malaya based parties have repeatedly claimed that our state is rich, and acknowledge in one form or another that we are an equal partner but all they have done is continue to siphon our resources for their own growth and enriching the elite few.
In the case of those leaders in the state. Most of UMNO BN Sabah leaders have lost their sight, at some point they were busy taking care of themselves until they can't even have the foresight for what is best for sabah. Literally, they are blind or perhaps blinded.
Having our Gas send directly to Bintulu is a clear example of how blind they are, not foresighted enough perhaps?.
The time has come that need to walk past the crossroad, show this old fox that we had enough with their greed and self-righteousness
𝐖𝐢𝐥𝐥 𝐀 𝐑𝐞𝐚𝐥 𝐋𝐞𝐚𝐝𝐞𝐫 𝐏𝐥𝐞𝐚𝐬𝐞 𝐒𝐭𝐚𝐧𝐝 𝐔𝐩?
𝑰𝒏𝒅𝒆𝒑𝒆𝒏𝒅𝒆𝒏𝒕
Friends ask me for my thoughts on an independent candidate this coming election.
While I have the utmost respect for them, their courage and with a big hope for their sincerity to work toward the change we all want to see.
My biggest concern is there is none that would give their stand on whom are their preferred Chief Minister for the state. That keep on saying they are non-partisan.
Honestly to me, it is not that right time for an Independent candidate, perhaps Next GE is a better time. With respect, I see that independent candidate this time around sees this snap election as an opportunity to cut a deal. There is no other time than this for an ultimate "Pok Silap" Moment.
Think about it, all I asked is who is their preferred CM, I'm not talking about which party. So stop the horse shit, and don't waste your vote with them.
To me, It is simply terrible timing.
𝑵𝒆𝒘𝑪𝒐𝒎𝒆𝒓𝒔 𝒘𝒊𝒕𝒉 𝒂 𝑷𝒂𝒓𝒕𝒚
I also notice that recently, there is quite a number of motion for new and young wannabe politician that would be standing for the coming election through a political party. This is perhaps a better way and time for them to start their political journey, getting the experiences, support and mentoring is crucial in growing in in the politics.
More importantly, this also gives the chance for voters to gauge them better one regards to the principle and values they carry through their choice of party. My best wishes to them.
𝑷𝒂𝒊 𝑾𝒖 𝑳𝒖𝒏𝒈 𝑪𝒂𝒏𝒅𝒊𝒅𝒂𝒕𝒆
This time around, we also saw our fair share of candidate that jump out of their party to be with Musa Aman.
Regardless of all the typical rhetoric argument about frogging and all the kind of frogs we hard in the past.
It is important that we are the focus because a clear message needs to be sent today for tomorrow leaders. Our message is that we don't accept frogs any longer, and we expect anti hop law to be formulated.
Not getting them their needed win, will send a message that we the people are powerful enough to end these frogs political career regardless of whichever party they jump from, but we need to start today because our past has failed us.
𝐓𝐡𝐞 𝐍𝐚𝐫𝐫𝐚𝐭𝐢𝐯𝐞 𝐓𝐡𝐚𝐭 𝐂𝐡𝐚𝐧𝐠𝐞 𝐓𝐡𝐞 𝐆𝐚𝐦𝐞
Yes, it is true.
We got a big challenge ahead of us.
But True leadership is like a true entrepreneur often sees challenges as a glass half full. They see challenges in a different light, they know the potential of greatness once it is overcome, not for self-glory but for everyone.
This snap election is different than GE. The narrative is different and much clearer.
This snap election is more so about determining which leading a local party that would get sabahan support.
If Malaya based party is here to show strength, to take control and campaign based on national agenda. That would be the ultimate mistake, that is just pure arrogance and ignorance. The narrative is clear.
It's about sabah, not national agenda.
It's about multiracial party vs supremacy of religious and race political mindset.
It's about showing the rest of the country, that sabah will be the beacon of hope for change and better Malaysia vs going back to UMNO BN and their local proxy.
And most importantly, it's about proving that this is the time and the first step to removing the Malaya crutches.
But we need to be realistic. Yes, those in power will make mistake, and yes, it is possible that progress toward achieving the state great potential could be slower than anticipated but so long it's a multiracial local based party, I believe there are great hope and light at the end of the tunnel
Let me emphasize that we need to be realistic and fair. We need to give ourselves a chance to take control, be in charge and shape our destiny. Prioritise sabah and sabahan first. In due course, we will solve the national agenda issue.
Nevertheless, it is important that we work with the right Malaya party as partners. Those that are most likely would support and sincere in giving back what is rightly ours as we build this beautiful nation together to greater heights when the time arises.
𝐋𝐞𝐯𝐞𝐥 𝐏𝐥𝐚𝐲𝐢𝐧𝐠 𝐅𝐢𝐞𝐥𝐝
Years back I am asked by a west Malaysian politician who was a close friend. He asked what exactly do sabah need to excel. I said a level playing field is good enough. He laughs and asks what does I mean exactly by that.
After explaining to him on how the state has been played out, with an elite leader from west Malaysia is holding the balls of a most top political leader in the states as their enabler, we are technically on crutches.
I told him, Level the playing field and you will learn, give us a bit of time to adjust and you will discover how competitive we are, I said," trust me, my friend, by then, you will get upset with me.
In the end, his concluding words were. " you are right, I believe you".
I believe that this is the tone and attitude we should have for us sabahan to move forward. While we continue our effort to get back what is rightly ours through what was agreed by our forefathers in MA63.
We need to start standing tall, slowly and surely removing the Malaya crutches from our arm, and realised that we are not handicapped, but this need to start with our mind and attitude.
In all honestly, we sabahan got what it takes to lead the way forward for Malaysian. It's just over the years we were categorically, strategically, manipulated to be and to think that we are handicapped.
The time has come, no more excuses. This election is a new beginning for us all, more so for our next generation, let's prepare for them a playing field, better than yesterday.
𝐓𝐡𝐢𝐬 𝐒𝐧𝐚𝐩 𝐄𝐥𝐞𝐜𝐭𝐢𝐨𝐧 : 𝐃𝐒𝐒𝐀 𝐯𝐬 𝐓𝐡𝐞 𝐑𝐞𝐬𝐭
I said in the past, that often I am asked or friends assume that I am a Warisan Party Member. I am not a member of any political party nor am I a politician. I am just rakyat biasa, that cares for my family, friends and society.
I give credit where it's due, and I ask questions when needed. But when it comes to a question on who I think is a good leader for the state at this particular time. My answer is DSSA.
I've heard my shares of rhetoric about him and warisan as a party. But when they started off, I had been watching them diligently with a very realistic mind.
I know for sure they will make some mistake, there will be some leader on the ground that will fail us, there will be upsets and disappointment.
But I also recognized how genuine they are in regards to putting the course right, rewriting sabah history and most importantly working hard to ensure that our next generation becomes much more capable than we are today.
We can't expect perfection, as there is no such thing. But their "Intention", "Niat", their " Nawaitu " especially DSSA as the leader is clear and good, this can be seen through his action and decisions.
If we are willing to give UMNO BN and the Local Geng Members years of administration, it's only fair that Warisan is given a fair share of time improve themselves, allow their young leader to grow and be better.
But to take it away after 26 months is too much, it is unfair to DSSA, Warisan Plus and more so disrespectful to Sabahan.
𝐔𝐧𝐢𝐭𝐞𝐝 𝐁𝐚𝐧𝐠𝐬𝐚 𝐒𝐚𝐛𝐚𝐡
One thing for sure, DSSA actions has proved that he has the right heart, he is on the right track and I see that he is giving his best. That, I give credit. And most importantly, unlike some others, he is not racist.
The tone and attitude that he carries in his campaign are about unity, with another tagline such as #InGodWeTrust, #UniteWeMust.
𝑻𝒉𝒆𝒔𝒆 𝒂𝒓𝒆 𝒕𝒉𝒆 𝒓𝒊𝒈𝒉𝒕 𝒘𝒂𝒚 𝒇𝒐𝒓𝒘𝒂𝒓𝒅 𝒇𝒐𝒓 𝒔𝒂𝒃𝒂𝒉𝒂𝒏. 𝑻𝒐 𝒐𝒗𝒆𝒓𝒄𝒐𝒎𝒆 𝒕𝒉𝒆 𝒄𝒉𝒂𝒍𝒍𝒆𝒏𝒈𝒆𝒔 𝒘𝒆 𝒔𝒆𝒆 𝒊𝒏 𝒕𝒉𝒆 𝒔𝒕𝒂𝒕𝒆, 𝒕𝒉𝒆 𝒎𝒐𝒔𝒕 𝒊𝒎𝒑𝒐𝒓𝒕𝒂𝒏𝒕 𝒕𝒉𝒊𝒏𝒈 𝒊𝒔 𝒕𝒐 𝒓𝒆𝒎𝒐𝒗𝒆 𝒕𝒉𝒆 𝒔𝒉𝒂𝒄𝒌𝒍𝒆 𝒐𝒇 𝒅𝒊𝒗𝒊𝒔𝒊𝒗𝒆𝒏𝒆𝒔𝒔 𝒊𝒏𝒇𝒍𝒖𝒆𝒏𝒄𝒆 𝒃𝒚 𝑴𝒂𝒍𝒂𝒚𝒂 𝒔𝒕𝒚𝒍𝒆 𝒐𝒇 𝒑𝒐𝒍𝒊𝒕𝒊𝒄𝒔, 𝒕𝒉𝒆𝒊𝒓 𝒎𝒊𝒏𝒅𝒔𝒆𝒕 𝒐𝒇 𝒕𝒉𝒆 𝒔𝒖𝒑𝒓𝒆𝒎𝒂𝒄𝒚 𝒐𝒇 𝒓𝒂𝒄𝒆 𝒂𝒏𝒅 𝒓𝒆𝒍𝒊𝒈𝒊𝒐𝒏 𝒕𝒐 𝒅𝒊𝒗𝒊𝒅𝒆 𝒖𝒔 𝒕𝒐 𝒃𝒆𝒏𝒆𝒇𝒊𝒕 𝒕𝒉𝒆 𝒆𝒍𝒊𝒕𝒆 𝒇𝒆𝒘. 𝑨𝒍𝒍 𝒕𝒉𝒊𝒔 𝒎𝒖𝒔𝒕 𝒆𝒏𝒅, 𝒂𝒍𝒍 𝒕𝒉𝒊𝒔 𝒎𝒖𝒔𝒕 𝒆𝒏𝒅. 𝑰𝒕 𝒃𝒆𝒈𝒊𝒏𝒔 𝒘𝒊𝒕𝒉 𝒂 𝒔𝒕𝒓𝒐𝒏𝒈𝒆𝒓 𝒖𝒏𝒊𝒕𝒆𝒅 𝒖𝒔, 𝑮𝒐𝒅-𝒇𝒆𝒂𝒓𝒊𝒏𝒈 𝑩𝒂𝒏𝒈𝒔𝒂 𝑺𝒂𝒃𝒂𝒉.
The time has come for us to change the narrative, united in rebuilding our hopes and dreams and unshackle what makes us handicapped and divided.
Don't be confused, be determined, be the change you want to see.
#𝐕𝐨𝐭𝐞𝐖𝐚𝐫𝐢𝐬𝐚𝐧𝐏𝐥𝐮𝐬
#𝐈𝐧𝐆𝐨𝐝𝐖𝐞𝐓𝐫𝐮𝐬𝐭
#𝐔𝐧𝐢𝐭𝐞𝐖𝐞𝐌𝐮𝐬𝐭