Sacred Space to Ground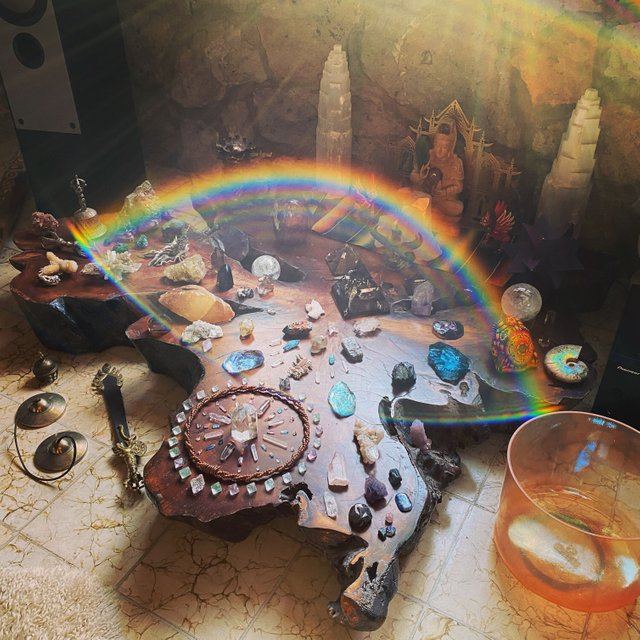 For your creativity to flow freely, it is very important to create a safe sacred space environment for yourself, where you can ground and reflect within, open up to receive, returning into the stillness of your mind.
Creating an altar is like creating a bridge, a dimensional doorway to your higher self. From this place you can create nourishing self-care rituals.
Treat it as a piece of art in itself, and let it to continuously evolve, together with your shifting awareness.