SAD NEWS: Drummer Brian Velasco rock band Razorback in PH streams his suicide on FB live
This is one of the saddest news I've read today. I don't know this person, but he is popular when it comes to the Philippines music industry. Brian streamed his suicide via Facebook live earlier this morning of January 16, 2019. The facebook already shut down those circulating video of him, while he commit the suicide, but I already watched the video while he was talking and crying before jumping out of the building. It took 4 seconds before he reached the ground.
It's really sad because depression and loneliness can take someone else's life in an instant. Life is such a wonderful gift from god. Never miss an opportunity to enjoy every second of it.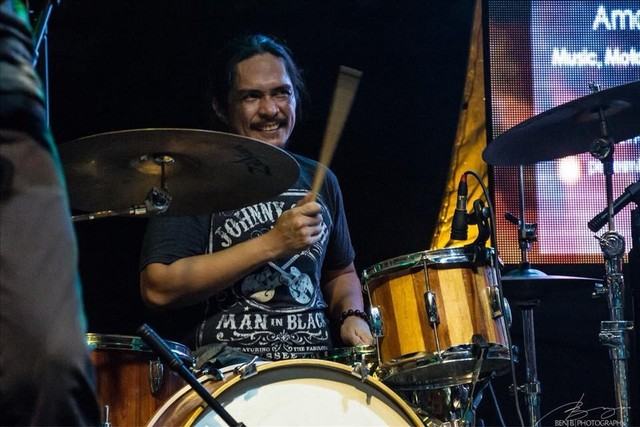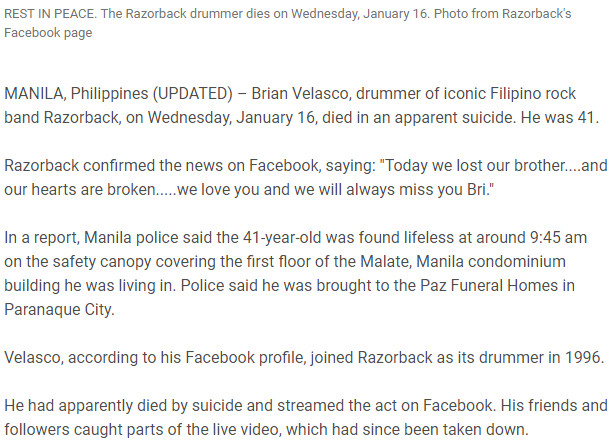 NEWS FROM https://coconuts.co/manila/lifestyle/drummer-brian-velasco-filipino-rock-band-razorback-streams-suicide-fb-live/