Open-carry weapon policy in Longyearbyen must lead to really high murder rates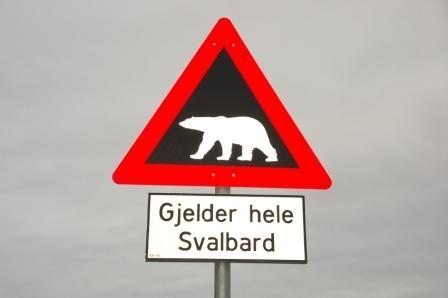 The fact that people can freely own and openly carry weapons in the arctic town of Longyearbyen, Svalbard must be leading to a lot of homicides, a research team at the University of Tromsø has concluded. In the town of around 2000 inhabitants, which is considered Norwegian territory, the researchers have estimated that there must be at least two or three murders taking place every year because of the guns, which are supposed to protect people from polar bears.
The social scientists say they were anxious to even look at the numbers in fear of what they would find, but finally agreed that they could not let fear stop them from estimating the hard truth about the weapon zone 78° north. "Knowing already that having legal guns leads to more murders, we were really sad to see the final estimate that so many people are needlessly being murdered in Longyearbyen", the research team stated in a press release.
Sysselmanen (the governor) in Svalbard Kjerstin Askholt admits that she was shocked to find out that there must be so many murders, as she had never even heard of a single murder taking place in Longyearbyen ever before. To put an end to all the estimated murders, she is now expected to introduce measures of stricter gun control and make Svalbard a gun-free zone. She is, however, facing fierce resistance from those who claim murders never occur and that guns are necessary to be safe from polar bears.
"There are those who want to hide the problems and say that the estimates aren't real, but we cannot let our fear of polar bears polarize us. We must realize that guns are inherently divisive. The estimated homicides in our town are unacceptable and must end. Therefore, I will immediately proceed to take measures to avoid further tragic murder estimates", Sysselmannen said in a statement.
At press time, Svalbard officials are developing courses for gun-free self defense methods against polar bears, such as the use of pepper spray and playing dead.
---