Very attractive driver must have been prevented from knowing the speed limit by circumstances beyond her control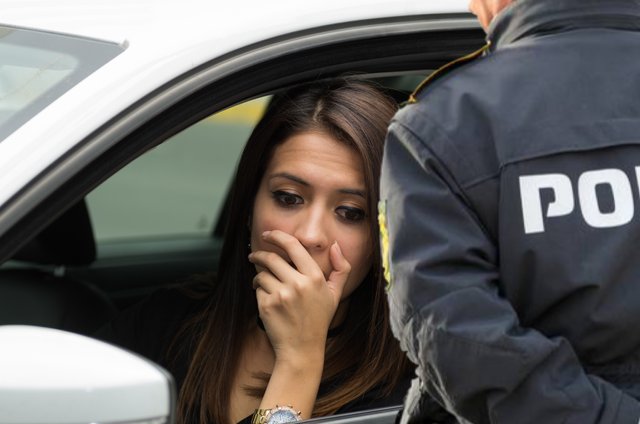 The driver stopped at 4:01pm at a speed control outside of Danish town Aarhus yesterday, going 30 km/h over the speed limit, had such an incredibly glowing and charming face combined with such an incredibly soft voice that she couldn't possibly have intended to break any rules, traffic officer Jesper Vestergaard concluded.
The Danish policeman, who thought he was about to give a hefty fine to a driver for going 30 km/h over the speed limit, had no idea he was pulling over a driver with stunningly beautiful eyes and whose explanation for going too fast would be making perfect sense, absolving her of all responsibility.
Officer Vestergaard could immediately tell that the gorgeous female driver was a very good person and felt enormous sympathy over the unfortunate series of events that completely prevented her from knowing the speed limit, as she had been driving on the road for the very first time and was scrambling to reach her phone from her purse as it was ringing, thereby preventing her from seeing the speed limit as she passed the 60 km/h road sign, and on top of that not being able to switch off the speed autopilot function which had remained switched on despite her continuous efforts to switch it off since exiting the highway 5 minutes prior.
"Goddesses like that are usually not the people who intend to break the law", the officer concluded, agreeing with her saying she could not have done anything differently, and that it would be very unfair to hold her responsible for circumstances that truly were beyond her control.
At press time, Jesper Vestergaard still remembers the car's registration plate and intends to perhaps serendipitously show up exactly where she happens to work in the near future.
---