A brief note on Satra.
Hlw guys, how are you ? I hope all of you are fine. So today I want to share with you all about our Assamese culture Satra.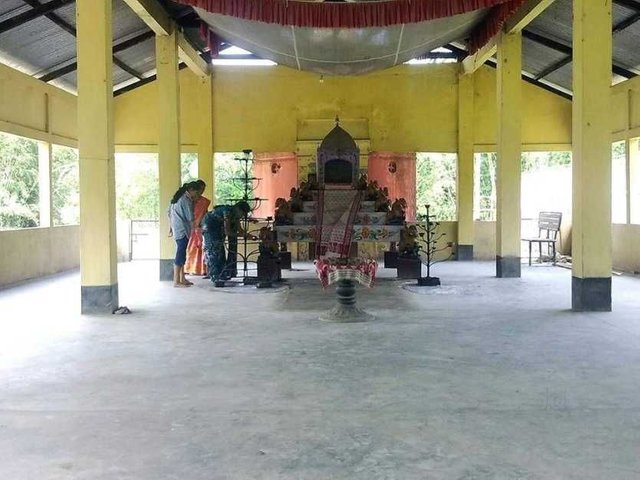 Image....http://justdial.com
Satra is a religious monastery and the storehouse of the culture of Vaishnavism. It is a self-sufficient institution established by the great Saint of Assam, Srimanta Sankardeva, with a view to preaching Vaishnavism in an organised manner. A Satra works both as the seat of religious learning and residential schools. The main building of a Satra consist of Namghar or Kirtanghar, Karapat, Hati (a quarter for 'Bhakats') and the Satradhikar or Mahanata's residence.
The head of Satra is called Satradhikar or Mahanta. Other important persons of Satra include-Bhagwati (resider of Bhagawait puran), Pathak (reader of religious texts), Deuri (distributor of Mahprasad), Bharali (storekeeper), Hatimata (who summons) the monks in the Hatis to prayer services) .
'Bhakats' are persons who take a vow to sacrifice their whole life for the propagation of religion. Besides, there is a class of special Bhakats as 'kewaliyas' who remain bachelors throughout their life. In addition to religious deeds, they also practise dance, drama, borgeet, etc. Which are inseparable parts of Sankardeva's dharma. With the passage of time, innumerable Satras have been established.
Thanks for watching friends if you like my blog please show your love and support.