Roll Your Own
Another theme in my blog besides food is sharing ways that I save money without having to completely give up the things I love. This post is a little awkward for me to share because I actually do not feel great about the habit I formed many years ago and have struggled, sometimes succeeded, with dropping this bad habit in the past 25 years. So, disclaimer, I do not condone smoking. It is a terrible habit that can have grave consequences.
Now that that is out of the way, let me share with you an option for saving some significant cash (at least in the United States) on those highly taxed overpriced Virginia Killing Sticks you've been wasting your money on.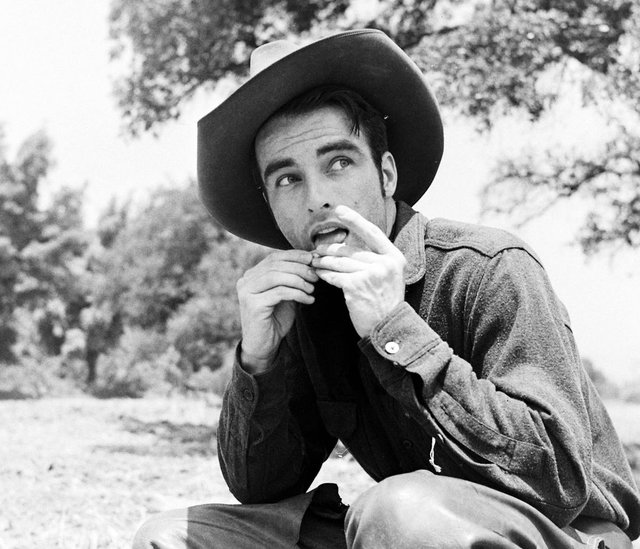 Life is stressful and it is a well known fact that the sin business doesn't suffer in a recession. As disappointing as it may be, these vices help many people cope and being broke is, ironically, a stress factor that increases your desire for these coping mechanisms more so than when you could actually afford them.
I lost my job six months ago and my wife and I fell on hard times. I have been a smoker off and on since I was 13 years old and my wife smokes as well, though she only has two or three at most in a day. I dreaded the idea of being forced to quit smoking cigarettes at a time when I most relied on them for emotional support.
I tried to vape in the past and enjoyed it okay but it didn't quite do it for me and I found myself coughing more from vaping than I ever did with cigarettes. I had been a pack a day guy for a while and there was no way I could afford to continue to throw hundreds of dollars a month away on these smelly buggers. That's when I remembered Smoking Joes, a tobacco shop not far from my house.
I had tried smoking a pipe for a while years ago and even started making my own cigarettes for a period of time before giving into convenience and started buying them again. Anyway, this Native American tobacco shop was already on my radar and I decided to give rolling my own cigarettes another go.
Now, when I say "rolling" cigarettes I do not mean using rolling papers with complicated fumbling and licking only to end up with a harsh filterless tobacco bomb. My wife smoked ultralights and filterless cigarettes were totally out of the question. I use the term "rolling" colloquially. The cigarettes I roll are as light as the ones my wife is used to smoking and they have filters just like the ones you buy over the counter at any gas station across America. In fact, they look exactly like the cigarettes anyone else smokes and nobody would know you rolled it yourself unless you told them so.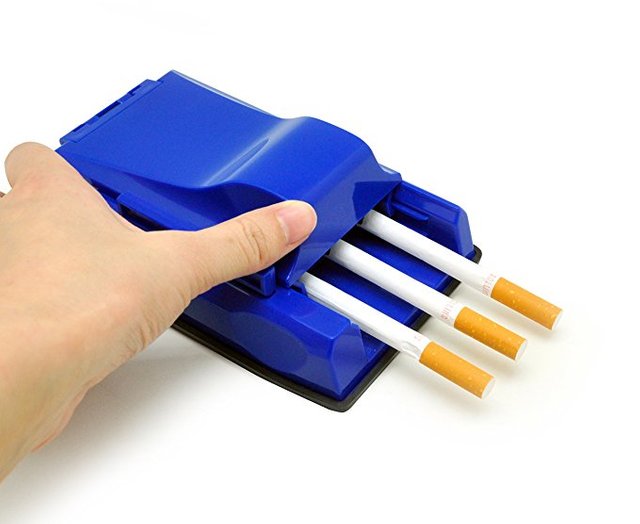 There is an initial cost of buying the cigarette rolling machine of your choice but, depending on how much you smoke, this will pay for itself in no time. I use a machine that only cost a few bucks but I have since turned my sister-in-law on to making her own and she has convinced me to upgrade to a more robust and easier to use machine. She uses a Top-o-matic and it is probably the leading machine for making your own cigarettes. This will cost more than a few bucks but, like I said, you're still saving money overall compared to buying packs of cigarettes over the counter.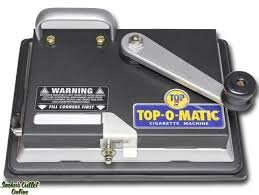 Once you have your machine, the only thing you'll need to buy from now on are filtered cigarette tubes and loose tobacco. There may be some trial and error before you find the right tubes and tobacco flavor that you prefer. Luckily, Smoking Joes lets you try the different varieties and combinations for free in store to help make the decision making process a little easier.
There are some special concession made by the United States government for tobacco produced and sold by Native Americans. This allows shops like Smoking Joes to sell their tobacco at a very reasonable price. I recommend finding a tobacco seller that is owned and operated by Native Americans for optimum savings but if this is not possible you can still save money purchasing everything you need from sites like Amazon.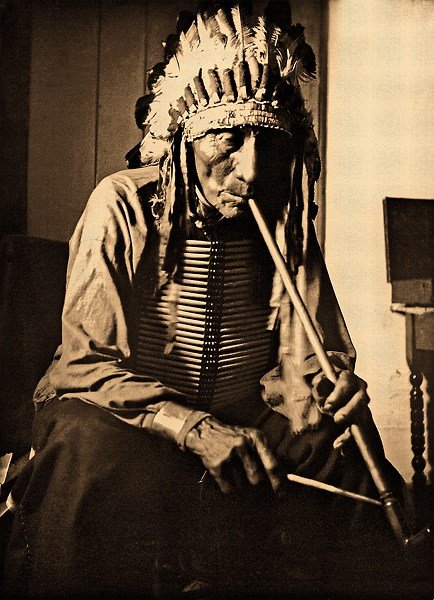 The other advantage I have found with smoking cigarettes made with Native American tobacco is that there is only tobacco in my cigarettes. Most cigarettes you buy over the counter have so many other added chemicals, both inside and in the paper used. The cigarettes I smoke are made with pure tobacco and the papers do not contain any added chemicals either. I know, there is no such thing as a "healthy cigarette". Still, if you're going to smoke isn't smoking something with less carcinogens a better choice?
After the initial cost of buying a machine, you'll likely be paying five times less or more, depending on what state you live in. For example, we spend about $30 a month now at most as opposed to the $350 we used to spend a month The savings and the "healthier" choice while supporting local businesses instead of major tobacco companies makes this a win win situation for me. So, though I encourage anyone to avoid smoking or attempt quitting, if you're going to smoke give rolling your own a try. The worst that could happen, besides cancer, is you save money.