HOLD UNTO YOUR VISION, PURIFY YOURSELF FOR THE BEST OF USE: A PREPARATORY MESSAGE AS YOU CREATE YOUR PROJECT PROPOSALS IN STEEMCHURCH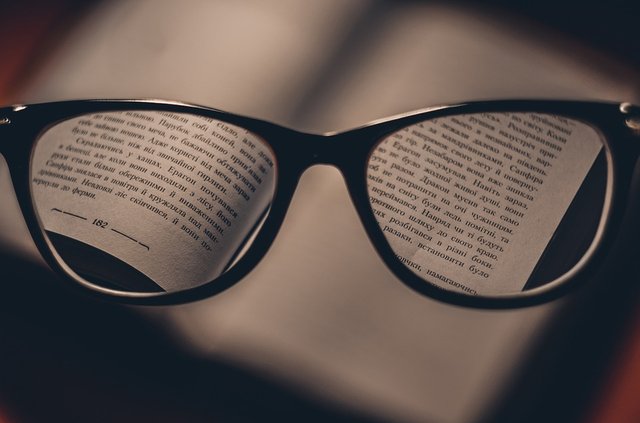 Image source - Pixabay
1 Timothy 2: 19-21, Berean Study Bible
Nevertheless, God's firm foundation stands, bearing this seal: "The Lord knows those who are His," and, "Everyone who calls on the name of the Lord must turn away from iniquity." A large house contains not only vessels of gold and silver, but also of wood and clay. Some indeed are for honorable use, but others are for common use. So if anyone cleanses himself of what is unfit, he will be a vessel for honor: sanctified, useful to the Master, and prepared for every good work.…
God is firm in His promise and He will never fail to do that which He has promised you. Certainly, He will! Yet, that we may reach where He wants us to be, we must be focused on what He did show us whether they come early or later. May we never find reasons to be in a hurry with God.
Our ability to wait on God defines how much we have have grown in the character of contentment. Many times, it seems that we should be like others and head their way, when certainly, the best is ahead of us. Such thoughts are distractions that take men out of the way of purpose.
"Yet true godliness with contentment is itself great wealth" (1 Timothy 6: 6)
Blessings and prosperity sometimes involves being content with the little God avails us. On the contrary, the enemy wants you to have anything so far it can rob you of peace which is only drawn from contentment.
DISCOVER WHERE YOU ARE FURNISHED FOR AND HEAD FOR IT
There are areas for living that God had already furnished you for, and that is where you will be fruitful – discover it!
In God's house there are vessels of Gold, silver, wood and hay depending on what God wants to use you for. We have to be disciplined to stay on track with God.
".........they, measuring themselves by themselves, and comparing themselves among themselves, are not wise." (2 Corinthians 10:12).
"........... But each one has his own gift from God, one in this manner and another in that." (1 Corinthians 7:7).
The direct opposite of wisdom is folly. If you are not wise then you must be foolish and that's exactly the way God sees a man that dare compares himself to another person. And the irony of life is that the folly of a foolish man also have direct impact on those whose destinies are tied to his. ( Eccl 10:15)
WHY THIS MESSAGE?
As we will begin to receive proposals from @Steemchurch parishioners, there are tendencies that people will swerve from the picture God did show them towards what others are doing. Be warned and guided that there is a consignment for every assignment.
DO not jump the steps, follow God and let Him lead. His destination will bring you to your best results.
---
---
FILL THIS FORM and use uyobong.jc as referrer in the questioned screenshot below

I see Steemchurch Telos Village. beyond a "conventional village setting." As captured above by @Sirknight in the working proposal, Telos Village is a community for the prosperity of the community.
---
Contact Steemchurch:
I am UYOBONG MBABA, your brother, teacher and analyst


Long Live @Steemchurch International Ministries
Long Live Steemchurch Nigeria - @Sc-n
Long Live Nigeria