STRENGTHENING OUR WALLS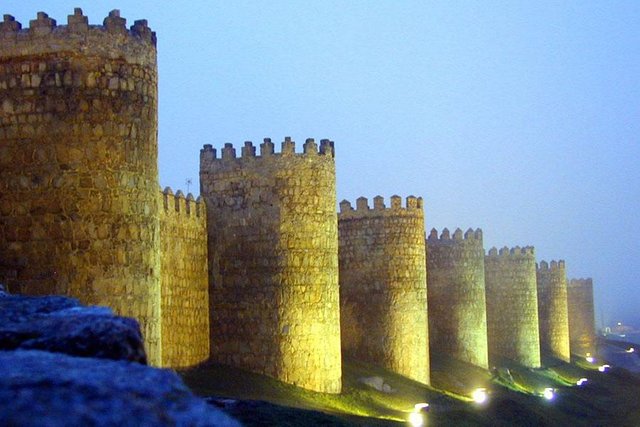 Source
Throughout our daily lives, we will encounter many situations that will weaken us in some aspect, sometimes we get carried away by what we believe is right, we try to get it and earn what we want, and when we do not get it, we get discouraged .
The point I want to make you understand is that, in both daily and spiritual life, there will be many tests that will be so difficult that we will not be able to achieve it alone, but if it is up to us to get up and continue building our walls.
John 16:33, These things I have spoken to you so that in me you may have peace. In the world you will have affliction; But trust, I have defeated the world.
When we talk about the walls, we quickly think that it is a very tall and robust construction, which is used to defend somewhere. In our spiritual life, it is a protective bar, which takes care of the enemy's darts.
To keep our walls strengthened, we must have a special deal with God, surrender what we are and prostrate ourselves at his feet.
Proverbs 25:28, As a city torn down and without a wall is the man whose spirit has no free rein.
We must strengthen our walls to keep ourselves straight before God, to achieve that goal we have three essential points:
Have faith
Work in our communion with God
Read the word
By following these requirements, our walls will be strengthened, of course, having our own domain will help us win many battles.
Our own domain is the one that will help us reach the goal, circumstances will come in which our battles are not strengthened and the enemy will try to attack our weaknesses, so God gave us our own domain to fight for our blessings.
And our blessing is greater when our walls are so strengthened that when the enemy wants to attack for our weaknesses, we only smile because that battle is already won.
In conclusion, our spiritual life is based on fighting for our goal, we want to achieve the great goal; but it will not be easy, along the way we will find so many tests that sometimes we will fall, but God is with us and does not leave us alone, it remains in us to be with him so that our walls are strengthened and thus he wins every battle that will come.
"WE ONLY TAKE OUR SHIELD AND WIN THE BATTLE OF FAITH."
Ephesians 6:16, Above all, take the shield of faith, with which you can extinguish all the darts of fire of the evil one.