Prediction: when Bitconnect ponzi scheme will implode
A gold age for ponzi schemes
I have been following closely some of cryptocurrency ponzi schemes. My main motivation is to study human psychology when it comes to money and investments. To tell you the truth, very often I get disappointed from humanity. Every day more people are faced with rising costs and empty wallets, a lot of people are falling for get rich fast schemes that lure desperate consumers with promises of unrealistic investment returns. Ponzi schemes existed for a long time ago, but now cryptocurrency is making even easier. It was impossible before por schemers to hide their identity. Not only they have an easier way receive investments, but also they can hide their identity.
From main three ponzi schemes that I was following, two of them already went belly up. It took less than three months for Crypto Solution and Control Finance to run with investors money. But Bitconnect is still up and running. Most "investors" i follow on youtube had money with all of them. I thought CF and CS will hurt Bitconnect credibility but I was wrong. That got me thinking, is there any way to predict when a Ponzi scheme will collapse.
In search for a mathematical tool to predict when a ponzi Scheme will collapse
It does not take a genius to figure it out that an investment platform is a ponzi schemes. No need for a math degree. It's very obvious that some promised returns are unrealistic. Unfortunately, there are still a lot of desperate people who are sick of their job, long hours with a minimum wage, mortgage payments, car payment, student loans, rising costs, you name it. Everybody needs a way out to a better life. Anybody else, rational enough not to be lured by false promises, will not fall for those scams. People still fall for Nigerian Prince scam, HYIP are too complicated for them.
As mentioned above, what is the difference between ponzi schemes, what can impact that some ponzies fall within weeks, and some can last for months, some even years. For example Control Finance and Crypto Solutions were short lived while Bitconnect is still up and running. The answer is yes, the math between a Ponzi is very simple. If there is more money flowing out then getting in. The problem is, here are many variable so it is almost impossible to predict when the scheme will implode.
Most important are:
Support from social media like Youtube
Money generated from new members within a given period
Money generated from existing members.
Percentage of returns that are getting reinvested.
Bitcoin price
Lock in period (how many days funds are locked)
Payments to members within a given period.
Problem is that for most of them we can only guess.
My estimate when Bitconnect will collapse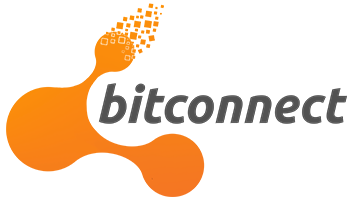 Bitconnect has potential to be one of the greatest scams ever conceived. After Bernie Madoff of course. Main reason why they managed to stay floating so long is that they got lucky. Scam started when Bitconnect was low, around $1,000 and now Bitcoin price is trading around $4,000, or 300% up. For simplicity sake I don't want to get into calculation bitconnect coin, it's not that important too. Bitconnect receives investments on Bitcoin, and pays back on Bitcoin. But it calculates profit on US dollars.
Let's say that an investor did spend $1,000 to buy 1 Bitcoin and he invest that Bitcoin on Bitconnect platform. After 6 months, with compounding interest investor will have $4,000, his initial investment and profits. First investor can't withdraw all funds because funds are locked (up to 299 days). Even if investor was able to withdraw all his funds, his withdrawal will be $4,000 or 1 Bitcoin. Truth is Bitconnect did not pay him any real profits. Bitconnect does not keep USD, off course they don't, USD is easily traceable. They keep bitcoin. Until Bitcoin price keeps going up it will Bitconnect to stay afloat.
Second important thing is reinvestments. Bitconnect has great incentives to reinvest. I follow a lot of youtubers, most of them they are either $100 investors or $1010 investor. It is human greed to keep reinvesting to faster reach financial goals. I still have to find one person that withdraws profits on daily basis. One thing I learned watching others is that most of them won't start withdrawals until daily profits is equal to their initial investment. So people that invested $100, they will keep reinvesting until they total amount reaches $10,000. And so on, $1,010 investors are waiting for their $100,000 goal.
Most youtubers I follow currently are around 40% from their goal. With a simple math, it will not take more than 3 months before they reach their goal. Bitconnect to fail before New Year is my best guess, as I don't have access real data. Only a miracle, a huge surge in Bitcoin price can help Bitconnect postpone their doom.
Useless data from blockchain
There are two way I could get data. First is BCC blockchain. According to https://chainz.cryptoid.info/bcc/#!rich there are 7540 BCC addresses, with 1 Billion market cap. Maybe somebody can make sense on this data, but this does not make any sense to me. I think there are way more than 7540 people invested with the platform. There are a lot of people that just opened an account and never invested a single penny, myself included. In theory I should have an wallet address on blockchain even though I have no money there.
Just as an experiment I opened an account with Bitconnect. Have two wallets with Bitconnect.co, a bitcoin wallet and a bitconnect wallet:
My Bitcoin wallet is 14Fm4Fja3vV4x3pzUqXpLfANdSm9ySgszj it exist on Bitcoin blockchain here
My Bitconnect wallet is 8YhKB8mrfKvYYvPT1mukWDcDWhktYp31yu and it DOES NOT EXIST on blockchain here
Feel free to send me a donation, I will withdraw it from there as fast as I can :)
I see a lot of people is trying to look at BCC blockchain to make sense of things. That blockchain is highly manipulated and in my opinion no useful data can't be extracted. I don't think there are only 7450 investors and 1 Billion market cap is unrealistic.
Using my favorite tool, google trends
Google trends is one of my favourite tools to find market extremes and public interest. A ponzi scheme is depended on ever growing new members to join in so they have constant flow of money from new members to pay old members. In my opinion google trends is the best indicator, because it can't be manipulated. A look at search result shows that bitconnect was exponentially popular from May till the end of August. Probably that was the time when it was getting new investor. Price hit a peak at the end of August after the panic when Bitconnect shut doors for a few days. Now looking at the incline it is not as steep as it was before although is setting to reach a new high. As a signal that end is near is when search does not keep rising, or not fast enough.

Conclusion
Predicting when a ponzi scheme will collapse is almost impossible. There are many different variables we have to take into account to estimate a date with a higher accuracy. One thing is for sure, all HYIP sooner or later will implode. As a general rule, HYIP that pay higher interest will implode faster than those with lower rate. For a 1% daily, they can survive up to a year.
Bitconnect is no exception, except it is more popular. It does not matter how many investors are in, what matters how many new investors are joining to feed the system. I tried to gather as much information I could get, my opinion is that Bitconnect will not survive 2017, most likely will shut down within 3 months. I base my opinion base on:
Youtube recruiters are getting less new referrals
Most people invested in the platform are halfway their target
Bitcoin price is stabilizing, its very unlikely it will surge at least 50% within next three months.
Shopping season is near. Bitconnect is very popular in US, most likely US investors will start cashing out
Most investments are 100 to 1,010. They mature in 239-299 days. Investors can start withdrawing their initial deposit.
Follows and upvotes are appreciated :)
---
Disclaimer: The information contained herein is not guaranteed, does not purport to be comprehensive and is strictly for information purposes only. This is not a financial advice. It should not be regarded as investment/trading advice.