Merry Christmas!
It has been three weeks since my last entry. Schipperke puppy Zidane is now fourteen weeks and one day old.
My husband took this picture this morning. This is our routine. I get up at seven, go downstairs, set the table, make tea and then we wait like this for my husband and daughter to get up for breakfast.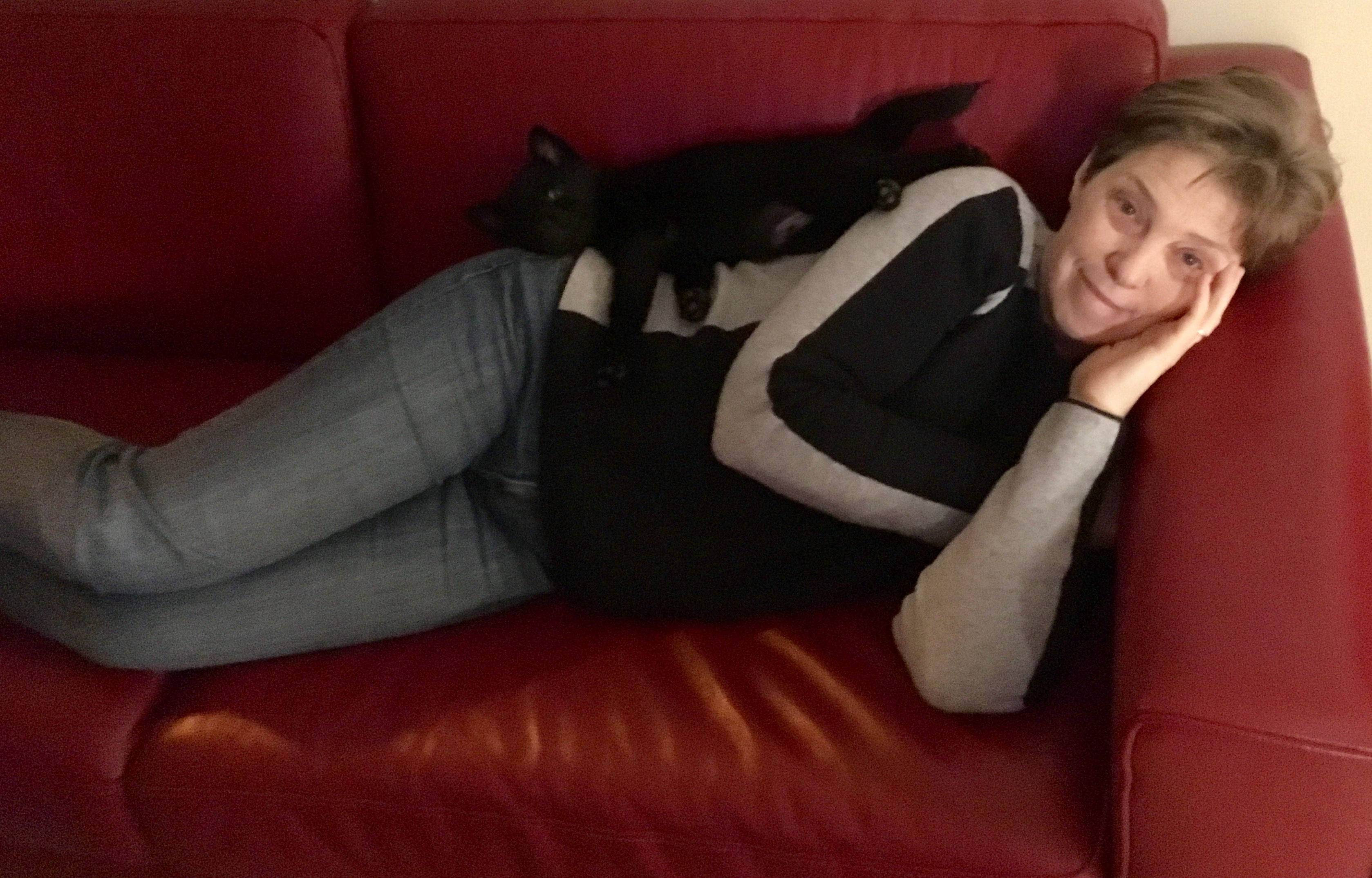 Zidane likes routine and so do I. We're a good couple.