I designed my own Rose Video membership card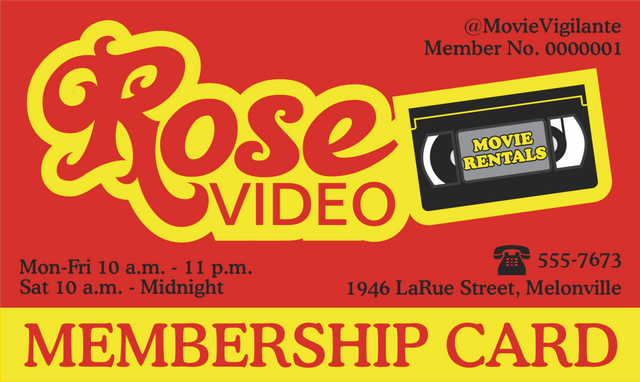 Does anyone else watch the TV show, Schitt's Creek? It's a great comedy show starring Eugene Levy and his son Dan Levy. Co-stars include Catherine O'Hara, Chris Elliott, Annie Murphy, Noah Reid, Dustin Milligan and Emily Hampshire among others.
Schitt's Creek Premise
The premise of the show is a rich family (The Roses) lose everything and end up having to move into a motel in a small town that the father (Eugene Levy) bought for his son as a joke. The name of the town is Schitt's Creek.
Rose Video Backstory
Johnny Rose, the patriarch of the family, amassed his fortune from owning a chain of video stores, aptly named Rose Video.
Having rented many videos from video stores while growing up, I was inspired to design my own version of what a membership card for Rose Video might have looked like in the 1980's.
Where to watch
Schitt's Creek is currently in it's fifth season. You can watch it on CBC, PopTV, Netflix and Amazon.
Schitt's Creek Tour
The cast is currently on tour to various U.S. and Canadian cities, telling stories, playing trivia games and singing songs.