Admit Your Child in the Best School of Bangalore
From many years schools are the place which plays a major role in constructing the foundation of a child's life. Earlier parents always wanted a good school for their child which provide good education to their child. But now the scenario has been changed. As now a school is not only a place where a child gets a good education but a place where a child learns all skills to survive in this competitive world with intelligent people along with good education. In some past years, there is some incident happened in schools which are all over the news cause the concern of parents regarding the security of their children. So, now parents try to find schools which provide every important thing possible by a school with safety and security to their children.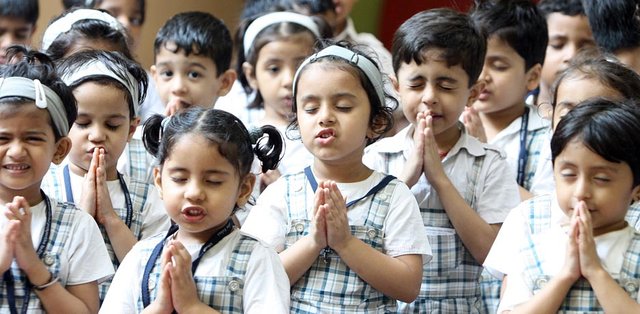 So, here is a list of top schools in Bangalore anyone can consider for their child:
Delhi Public School
Delhi Public Schools is the best and top-rated school in Bangalore. It provides maximum education to the students without missing joy and fun. The school follows CBSE pattern of the syllabus. This school provides co-curricular classes with various academic classes. School provides offers extracurricular activities like different games, art, music, and other activities which help in the overall development of a student. It is in 11 K.M., Kanakapura Road, Konanakunte Post Bangalore, Karnataka.
India International School
India International School is one of the reputed and excellent schools in Bangalore. This school follows ICSE pattern of the syllabus. It is a co-educational residential school. It is rewarded by ISA (International School Award) from the British Council. Council aides full education with the overall development of a student. State of the art infrastructure for both Sports and other Co-curricular activities. It has nice services and staffs are responsible. It is located in 26/1, Chikkabellandur Carmel Ram Post Sarjapur Road Bangalore.
Kunskapsskolan Bengaluru
Kunskapsskolan Benagluru is also one of the best schools in the Bangalore. It is is a joint venture between Gyandarshan Eduventures Private Limited and Kunskapsskolan Education Sweden AB. The school has responsible staff who help students in problems. This school believes in overall development of a student which provide more option to the students. It follows CBSE/IGCSE pattern of the syllabus. It is in Sarjapura - Chandapura road Bangalore, Karnataka.
Candor International School
Candor International School is a well-known school in Bangalore and it is one of the best IB Schools in Bangalore. It was launched in August 2011, nestled in 25 acres of prime land in the south Bangalore. It was located in an area which allows easy accesses to popular residential areas while at the same time maintaining an atmosphere of serenity and calm. It is ranked No.1 under the parameter of "Infrastructure Provision and Leadership management Quality". This school is located in Begur - Koppa Rd, Hullahalli, Off Bannerghatta Road, Near Electronic City, Bengaluru, Karnataka.
VIBGYOR High School
VIBGYOR High School is quite a popular school in Bangalore. This school believes that a wide range of activity is with academics is instrumental in the overall growth of a child. It has all kind of facilities for a student like a well-designed classroom, well-furnished rooms, modern laboratories, Dance room, and much more. It has offered two boards CBSE and IGCSE to students. It is located at Marathahalli Bangalore.
All these schools come under the category list of top schools in Bangalore in providing good and higher education to your children. They all have lots of features like smart classes, modern infrastructure, well-designed classroom, safety, etc which make them best in all. All these also come under the list of top 10 schools in Bangalore. These schools have very good performance, so parents can go to those schools without any hesitation.