SETI - search for extraterrestrial civilizations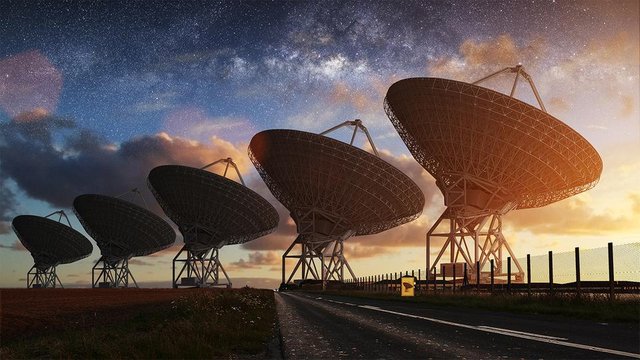 Humanity is trying to establish contact with extraterrestrial intelligence. So far, unsuccessfully. So can life have other forms and it is not necessary to search for your own kind?
[email protected] - (Search for Extra-Terrestrial Intelligence at Home) - a scientific non-profit voluntary computing project on the BOINC platform that uses free computing resources on volunteer computers to analyze the radio signals received by the SETI project.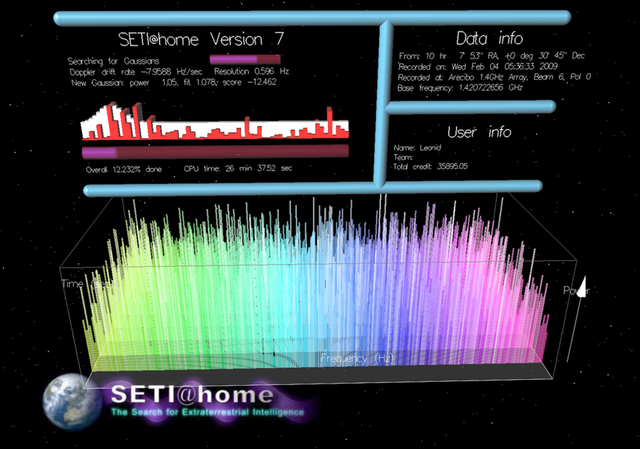 And the essence is this. Throughout the Earth huge radio telescopes constantly receive from space enormous information streams, the institute itself can not process such volumes, therefore it was suggested to make all wishing on our planet. Those interested can download a special program that will periodically take away from the main server some of the received data from space and process it using a special algorithm. After processing, the program sends data to the Center and downloads a new portion of the space noise. And so - in a circle. The program runs in the background and only when your computer is idle, i.e. does not take resources from other programs.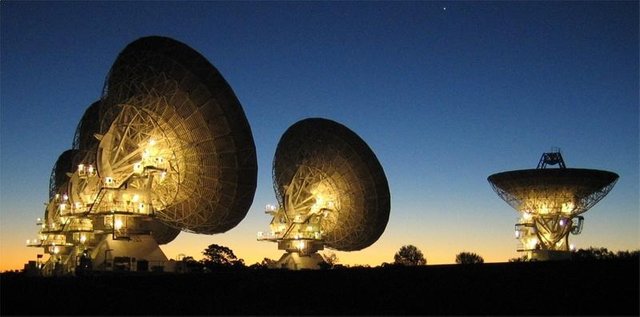 What is most remarkable, if you find something, then you will be considered something like a freelancer at the SETI Institute and you can even count on some scientific laurels for your contribution to science and help in finding out the extraterrestrial intelligence, etc. In addition to searching for extraterrestrial intelligence, there used to be programs (now or not - I do not know) on complex mathematical calculations, calculations in biology and genetics - something related to complex proteins, etc., but I was only looking for extraterrestrial intelligence. At the moment, there is a huge amount of computing resources on the Earth that simply stand idle and idle - these are our computers, but now you can make these resources work. Here, approximately, so.
---
Do you believe in extraterrestrial intelligence?