Why I Teach My Kids Only Truth
Not long ago, @williambanks wrote an article about teaching our kids only truth (William and I share several children). He describes our daughter, whom I will call Tila, playing relativity with a group of kids. Let me tell you the whole story.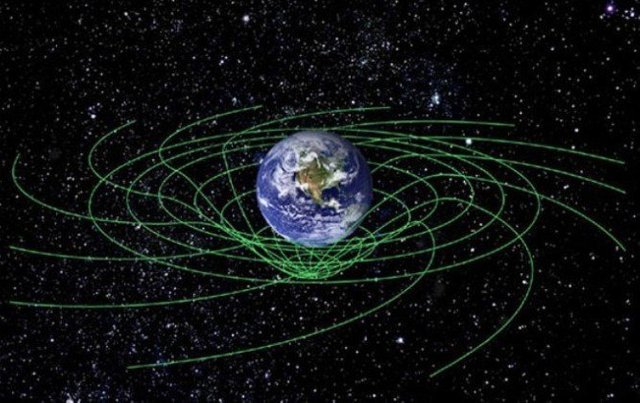 There is a little girl whose uncle lives a couple of doors down from our house. When she visits, she plays with our daughter. She's a couple of years younger than Tila, who is 8. The two girls rode their scooters up and down the street (we live on a nice hill). There were only the 2 girls, not several. As I did chores in and out of the house, I saw the other little girl crying; I asked her what was wrong. She said, "Tila said my mommy and daddy was gonna die!"
I asked my daughter what was going on. She said, "I was telling her about what would happen if you go as fast as light. I thought it was interesting."
So, rather than playing spaceships, she was creating a teaching moment... but without the concept that other kids don't quite have the science background that mine do. Unfortunately, I haven't seen the other little girl since. Maybe she just hasn't visited her uncle for a few weeks, dunno.
Some comments in @williambanks' article questioned the kids fitting in.
Well, anyone who chooses to be themselves rather than follow the crowd will find some isolation for a while. However, these are the people who can learn how to be truly happy, because they can truly be themselves. After all, if you are not yourself, who are you?
Such people will tend to gravitate towards each other. Do not worry about Tila, she has her own friends, including a boy in her class who tends to follow her around. I first heard of him because Tila was excited to get an email from him in school. He's also quite smart.
Such people will tend to stand out and make a difference in the world. Something I completely expect from my daughter.
Let me tell you what she is imagining now:
She is not really obsessed with relativity, she's more interested in evolution.
Yes, my 8 year old daughter can explain the theory to you. She's even planning a book about the evolution of one of her toys, a helicopter named Orangey.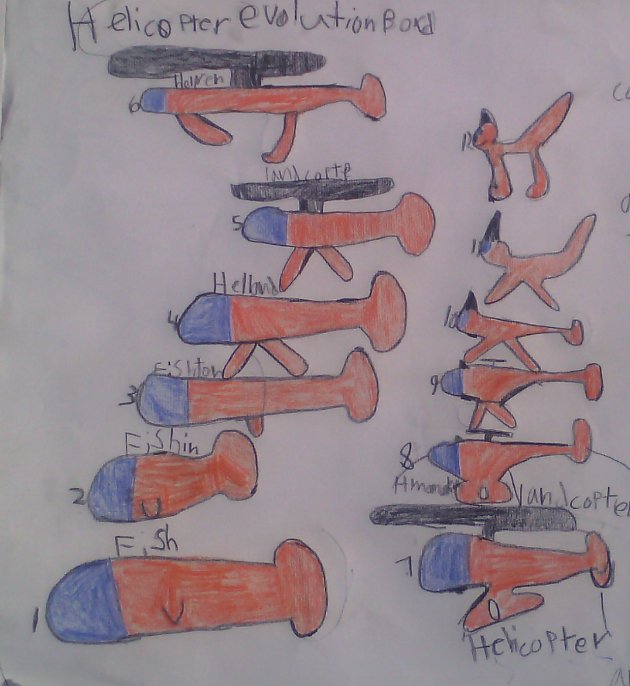 On her world, Music, helicopters are animals with bones and muscles. She drew me a progressive picture of what helicopters looked like millions of years ago, how their bone structures changed, diverged into separate species (which is where cats on Music originated), developed propellers, and ultimately became today's helicopters. It was quite detailed and imaginative.
Yes, this is the imagination of a child who has been taught only truth.
She doesn't actually care about fairies or unicorns. Why play with a fantasy creature created by someone else?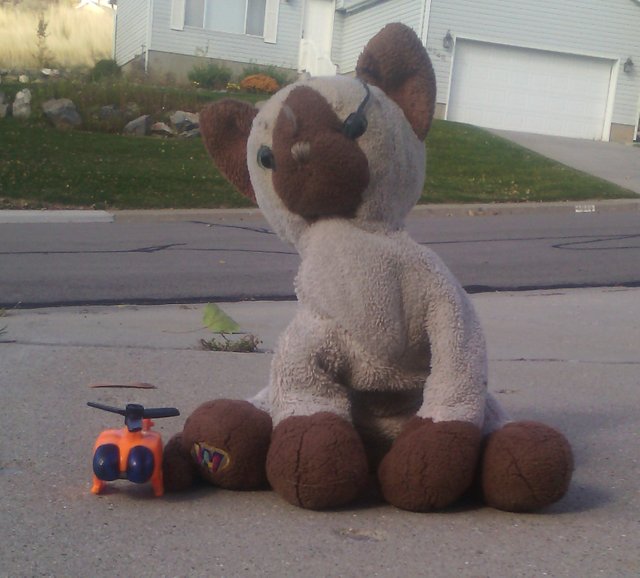 Another comment on @williambank's post praised him for truth, hinting that the lies of religion are a plague of the world, lying to us and keeping us ignorant. This comment bothered me a bit. True, there have been wars and lies spread by people of religion.
Look at my hero, Galileo. For teaching that the earth orbits the sun, he spent the last years of his life under house arrest, because his church believed the Bible disagreed. Certain religions at certain times have spread ignorance because church leaders had a preconceived notion that the Bible taught a certain principle, and they liked the feel of power. They obsessively followed the Bible, worshiping it rather than God and reason, because they believed it was complete and literal as written. Completely ignoring Jesus's teachings of love and tolerance of those who are different.
Such arrogance of the few has given the billions of good-hearted religious people a bad reputation.
(By the words of the Bible, you can prove that Santa Claus is real)
I believe that this is an issue that both atheists and fundamentalists experience: They do not consider that the Bible was never intended to be taken 100% literally.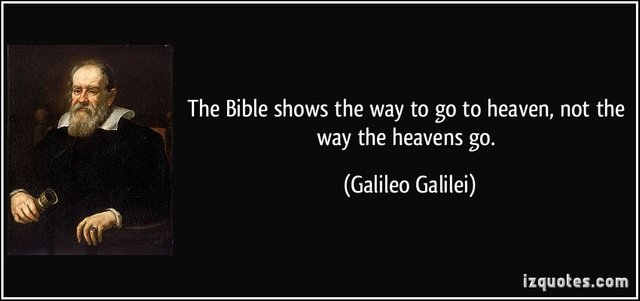 You ask how I, as a good Christian, could possibly say such a thing?
Well, let's take a look at what Jesus actually said about it:
34 All these things spake Jesus unto the multitude in parables; and without a parable spake he not unto them:
35 That it might be fulfilled which was spoken by the prophet, saying, I will open my mouth in parables; I will utter things which have been kept secret from the foundation of the world.
(Matthew 13)
He also said to his followers,
11 ...Unto you it is given to know the mystery of the kingdom of God: but unto them that are without, all these things are done in parables:
12 That seeing they may see, and not perceive; and hearing they may hear, and not understand; lest at any time they should be converted, and their sins should be forgiven them.
(Mark 4)
Parables are stories that are intended to be interpreted on a number of levels. On the surface, they are stories about everyday life: farming, hiring out workers, losing sheep or coins. All things Jesus's listeners could understand.
More deeply, they tell those that want to know more how the word of God works in our hearts, how to teach his word effectively, how the Kingdom of God is built, and what effort God puts into trying to make us happy and loved. People understand exactly in proportion to what effort they pay attention: They can enjoy a little story about seeds, or they can have the very heavens open to their minds.
Some ideas are so big that they simply can't be written down in simple language. Some things take a lifetime to understand. I believe the Bible is merely a starting point, a tool to seek inspiration from the True Source, God.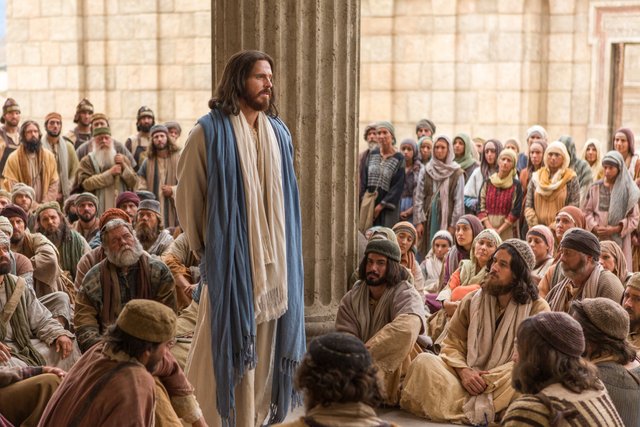 Jesus also taught repeatedly,
7 Ask, and it shall be given you; seek, and ye shall find; knock, and it shall be opened unto you:
8 For every one that asks receives; and he that seeks finds; and to him that knocks it shall be opened.
(Matthew 7)
My take on this is: Anyone who seeks truth shall find it. They will get as much insight in equal portion to the amount of effort they put into the search. Notice, he did not say, "Only my followers who ask me personally shall receive." No, he says, "For every one that asks, receives."
This tells me that God smiles on all diligent seekers of truth, and he inspires amazing scientific discoveries, even from atheists who do not choose to understand him. Scientists who seek to know the history of the Universe, and how the earth came to be. He inspires all truth, he is all truth.
So, why are these great scientific discoveries not recorded in the Bible? Why are we left with an irrational 6 days of creation, where grass was created before the sun?
Let's say that by some prophetic revelation and scientific reasoning, Moses (who reportedly wrote Genesis) understood completely about the Big Bang, the the formations of higher elements through supernovas, the rise and fall of star systems. Worlds without number created and destroyed. The pull of gravity around the newly formed sun to form the planets. Let's say he saw evolution, mass extinctions, and the rise of humans. He saw it all clearly because he saw God face to face in the burning bush.
How would he record it to an illiterate group of shepherds and nomads who thought themselves intelligent because they could count their flocks? How much would the knowledge help them live happy, productive lives?
Even if these people were able to grasp any tiniest particle of it, how would they pass on that knowledge to their children? Within a generation or so, the vastness of Creation would have been reduced to the story of God using his super God powers and, snap, the earth appeared in 6 days, dinosaur fossils and all.
This kind of general scientific understanding would have been impossible three thousand years ago, before telescopes and modern mathematics. But people still needed to know about Laws and God's plan for his children. Religious belief held people together, and helped to teach them how to get along in a violent world.
There is not only room for Religion in the world of truth, but it is absolutely necessary to get a complete understanding of the way the Universe actually is. This, however, requires a rethink of what God is actually like, and how he teaches us. It requires a religion that accepts science and all truth. If it is true, we believe it, should be a motto there.
How we humans got on earth can be answered in a science discussion. We can talk about billions of years of gases coalescing, exploding stars, phases of Earth's history that contributed to evolution and the rise of humanity.
But Why are we here? Why did the Universe or God go through billions of years of planning and effort to create bodies for our spirits? That is the discussion for Sunday School.
Asking why and how gives us a more complete circle of truth to feed our souls. We can look up at night and marvel at the River of the Sky. Get a sense of our place, the absolute love God must have for us to go through billions of years of planning to put us here.
You must be someone pretty special because you are here.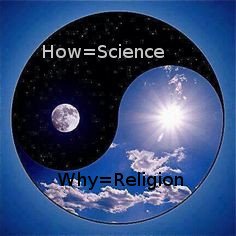 I believe He has a much grander plan for us in the eternities. This plan, and the effort that God put into us, is what I teach my children. This is why my daughter can write a fantasy book about evolution, and at the same time be known in her Sunday School class as a top scriptorian.
This is also why, I believe, she is kind and honest in all she does.
Images courtesy of
Return of Kings
Tila Banks
My camera
quotesgram
lds.org
imgur
Thanks to @casandrarose for letting me use some excerpts from her article, Science and Religion: The How and Why of the Universe. Her thinking, as always, is brilliant, and her way of wording it was unique.