First-ever human-monkey hybrid created/Se crea el primer híbrido humano-mono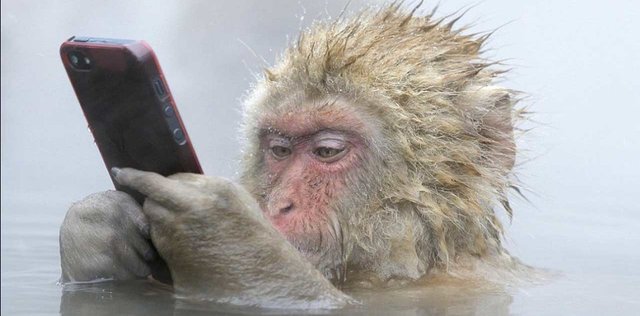 Source
I have deliberately used the title and photo of this post to imitate the way the media treat this type of news, once the headline is skipped we can see that, although it may still make us reflect, it is much less controversial and scandalous than it may seem at first.
He utilizado deliberadamente el título y la foto de este post para imitar el modo en que los medios de comunicación tratan este tipo de noticias, una vez saltado el titular ya podremos ver que, aunque aún nos pueda hacer reflexionar, es mucho menos polémico y escandaloso de lo que en principio pueda parecer.
This is an experiment carried out by a group of scientists in which they have taken fertilized crab macaque eggs to which they have inserted a few human stem cells, after 19 days this cocktail became an embryo of 10,000 cells of which at most 7% would be human, at which point the experiment is interrupted.
Se trata de un experimento llevado a cabo por un grupo de científicos en el que han tomado unos óvulos fecundados de macaco cangrejero a los que han insertado unas cuantas células madre humanas, tras 19 días este cocktel se convirtió en un en embrión de una 10.000 células de las que como mucho un 7 % serían de tipo humano, momento en el que se interrumpe el experimento.
In fact, this study is part of the research for xenotransplantation, that is, the transplantation of organs between species. Normally these studies are carried out with pigs whose organs, by size and functionality, are the ones that most resemble those of the human being, with the intention of being able to generate human organs in pigs.
En realidad este estudio forma parte de la investigación para los xenotransplantes, es decir, el transplante de órganos entre especies. Normalmente estos estudios se hacen con los cerdos cuyos órganos, por tamaño y funcionalidad, son los que mas se parecen a los del ser humano, con la intención de poder generar órganos humanos en el ganado porcino.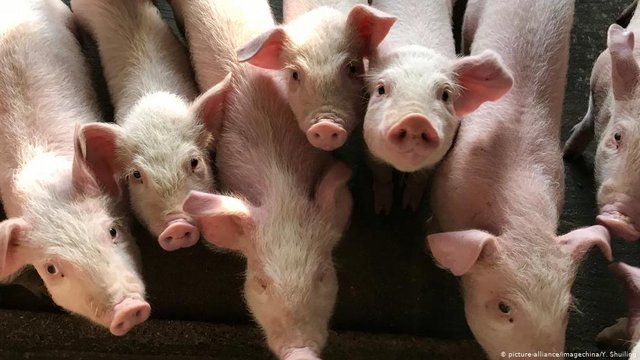 Source
Although the pig's organs are similar to ours, genetically as a species we are much more similar to primates than to pigs, that is why this group of scientists has decided to use primate embryos to understand the mechanism to combine cells of two species and get a viable embryo.
Aunque los órganos del cerdo sean parecidos a los nuestros, genéticamente como especie somos mucho más parecidos a lo primates que a los cerdos, por eso este grupo de científicos ha decidido utilizar embriones de primate para poder entender el mecanismo para combinar células de dos especies y conseguir un embrión viable.
I know that said like this sounds aberrant and all the B-series monster movies come to mind but, to begin with, we are talking about a micro ball of 10,000 cells out of the trillions that make up an organism so to speak of monkeys, pigs or humans is a bit of a stretch to say the least.
Yo sé que esto dicho así suena aberrante y se nos vienen a la cabeza todas las películas de monstruos de serie B pero, para empezar, estamos hablando de una micro bola de 10.000 células de los billones que componen a un organismo por lo que hablar de monos, cerdos o humanos es un poco exagerado cuando menos.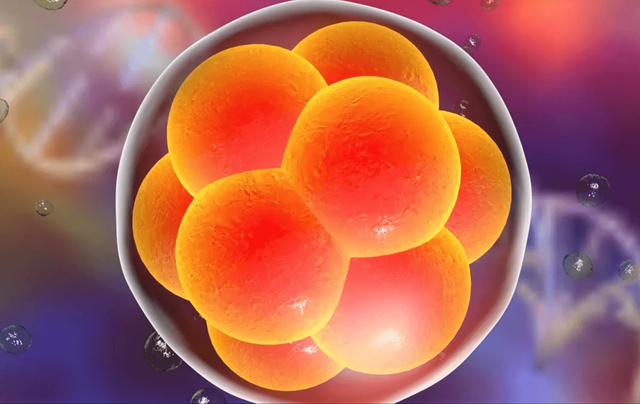 Source
Even if one day we were able to generate human organs in pigs, for the animal there would be no difference in its lifestyle, surely it would be treated much better than pigs destined for food, lest they transplant us a depressed or stressed heart.
Incluso si algún día fuésemos capaces de conseguir generar órganos humanos en los cerdos, para el animal no existiría ninguna diferencia en su estilo de vida, seguramente se le trataría mucho mejor que a los cerdos destinados a la alimentación, no vaya a ser que nos transplanten un corazón deprimido o estresado.
I also understand that for many people, due to their religious or social convictions, this type of experiment may be aberrant, but we must bear in mind that according to the world health organization, 90% of patients who need a transplant die due to lack of donors and that, especially if it happens close to us, can make us change our mind.
También entiendo que para muchas personas por sus convicciones religiosas o sociales puede resultar aberrante este tipo de experimentos pero, hemos de tener en cuenta que según la organización mundial de la salud el 90% de los pacientes que necesitan un transplante se mueren por falta de donantes y eso, sobre todo si nos cae cerca, puede hacernos cambiar de opinión.
More information/Más información
https://www.cell.com/cell/pdf/S0092-8674(21)00305-6.pdf
https://globalnews.ca/news/7760167/human-monkey-chimera-embryo-hybrid/
https://elpais.com/ciencia/2021-04-15/cientificos-espanoles-crean-en-china-132-embriones-con-mezcla-de-mono-y-humano.html