New step towards the quantum internet/Nuevo paso hacia la internet cuántica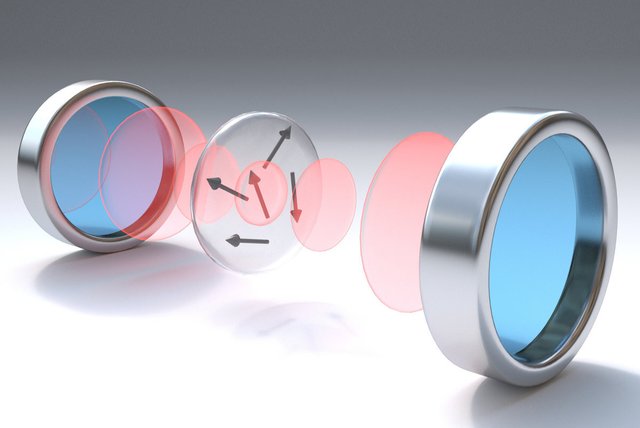 Source
As you all know, a set of protocols, devices and systems that would make the Internet possible based on the properties of quantum mechanics, both in the information processing process and in communications between terminals, has been called the quantum internet.
Como todos sabéis se ha denominado internet cuántico a un conjunto de protocolos, dispositivos y sistemas que harían posible el funcionamiento de internet basándose en las propiedades de la mecánica cuántica, tanto en el proceso de tratamiento de la información como en las comunicaciones entre terminales.
One of the biggest problems for the implementation of quantum computing is getting quantum computers powerful enough, so far the most advanced quantum computers are around 60 qubits and, according to experts, at least 1,000 qubits are needed to be able to make serious applications.
Uno de los mayores problemas para la implantación de la computación cuántica es conseguir ordenadores cuánticos lo suficientemente potentes, hasta el momento los ordenadores cuánticos más avanzados rondan los 60 qubits y, según los expertos, se necesitan al menos 1.000 qubits para poder hacer aplicaciones serias.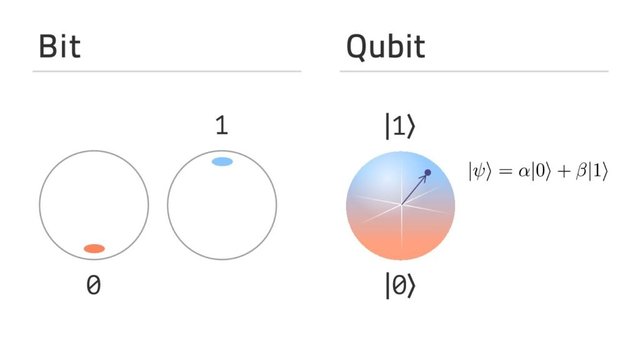 Source
As we have already commented in this blog, qubits are extremely delicate and the slightest thermal disturbance or vibration causes the qbits to collapse and become normal bits, and the more qubits we have in a processor, the more delicate the whole becomes and the easier it is. is that they lose coherence.
Como ya hemos comentado en este blog los qubits son extremadamente delicados y la más mínima perturbación térmica o vibración hace que los qbits colapsen y se conviertan en bits normales, y cuantos más qubits tengamos en un procesador más delicado se vuelve todo el conjunto y más fácil es que pierdan la coherencia.
To address this problem, the company QphoX, a subsidiary of the University of Delft, has developed a quantum modem capable of connecting these computers that it plans to launch on the market in a couple of years, what this company intends is to be able to link several quantum computers to add their qubits and get better results.
Para atajar este problema la compañía QphoX filial de la Universidad de Delft ha desarrollado un módem cuántico capaz de conectar estas computadoras que planea sacar al mercado en un par de años, lo que pretende esta compañía es poder enlazar varios ordenadores cuánticos para sumar sus qubits y obtener mejores resultados.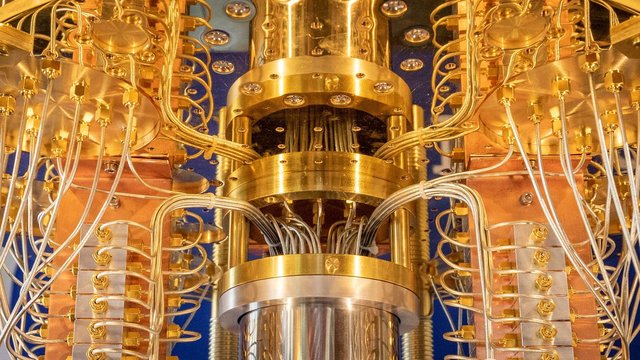 Source
If we put together, for example, 10 computers with 100 qubits each, we can simulate one of 1000 qubits and for this, QphoX has developed a system capable of converting the microwaves resulting from reading the qubits into optical signals that can be sent through optic fiber networks for subsequent joint treatment.
Si juntamos por ejemplo 10 ordenadores con 100 qubits cada uno podemos simular uno de 1000 qubits y para ello QphoX ha desarrollado un sistema capaz de convertir las microondas resultantes de la lectura de los qubits en señales ópticas susceptibles de ser enviadas a través de redes de fibra óptica para su posterior tratamiento conjunto.
All this process is carried out in a microchip located in the quantum computer outside the cryostat that maintains the system at temperatures close to absolute 0. According to its creators, this system will link quantum processors with each other and with quantum memory systems and other parts of the computing system.
Todo este proceso se realiza en un microchip situado en el ordenador cuántico fuera del criiostato que mantiene al sistema a temperaturas cercanas al 0 absoluto. Según sus creadores este sistema permitirá enlazar procesadores cuánticos entre sí y con sistemas de memoria cuánticos y otras partes del sistema de computación.
More information/Más información
https://sifted.eu/articles/quantum-internet-breakthrough/
https://www.elconfidencial.com/tecnologia/novaceno/2021-04-21/llega-internet-cuantico-ultrarapido-seguro_3043284/