History And Evolution Of Aging - [Is Aging A Process Of Evolution Or Reverse Evolution?]
Introduction
Humans have been known to live, age, and die right? Well, except you're a god or you've achieved some form of secrete immortality; but if not, then your fate is certain that you would age, and one day you would kick the bucket too. But have you stopped for a second to ask; is aging a process of evolution or reverse evolution, and why have there been swings in the age limit of our ancestors down our evolutionary tree? In this survey, we will be looking at these concepts.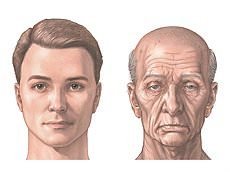 [Image Source: Wikimedia commons. Public Domain licensed]
In this post, we saw the concept of Darwinism, and the theory of natural selection. But if you look closely at this; you would agree with me that one of the purposes of evolution (be it by natural selection or induced evolution) is to ensure the adaptation, survival, and sustainability of a specie (human; in this context) ref. So one could ask; if evolution is meant to ensure our survival, why shouldn't the same evolutionary process prevent us from senescence (aging)? Or could it be that the process of aging is also encapsulated in the evolution by natural selection? - Possibly to create space for the future generations to have a fair existence, and to ward off stress from Mother Nature. But if this is the case; then are we the ones surviving by "natural selection" or is it the Mother Nature surviving by "human selection"?
If you have been abreast with history (particularly; evolution) you would have discovered that there were fluctuations in the average life expectancy of our ancestors as they evolved from species to species. Take a look at this; during the era of the earliest hominid species like the Australopithecus and the Homo habilis; which was also regarded as the Paleolithic era, the life expectancy of the species was somewhat in the estimation of 33years, based on paleoanthropological reviews of their fossils [ref]. Please do well to be keeping tabs of these ages - because they would come in handy later. Progressing from the Paleolithic era into the Neolithic era, there was a little dwindle in the average life expectancy (which stood at 20years), but it rose back on progression into the early medieval era, and dwindled again into the later part of the medieval era (the averages were 35years and 30years for the early medieval and late medieval era respectively) [ref].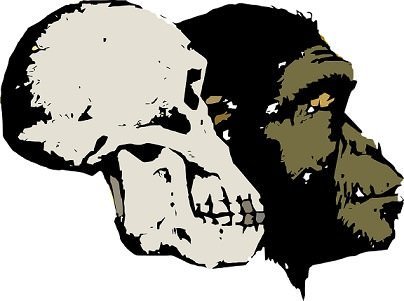 [Image Source: Pixabay. CC0 licensed]
look at those figures I gave earlier holistically; when species evolved from the Paleolithic era (with an average of 33years life expectancy) to the Neolithic era (with an average of 20years life expectancy), did it mean that the preceding generation was better adapted to their environment to have lived longer; on average; than their protégée? If so; then why was there need to evolve in the first place? - Since evolution is meant to ensure survival; and they already lived longer than their protégée. - Is this still a form of evolution or a reverse evolution?
Quickly extrapolating this to this present time - According to this report, the average life expectancy of humans in this era (judging from the year 2014) is somewhat of 71.5years. Now, someone could be quick to infer that people live way older in this era than in the Paleolithic, Neolithic, and even the medieval era. I'm sure you're thinking that this is as a result of evolution, adaptation, and natural selection, which has enabled us to live longer.
But if you'd be fair to your thoughts, you would agree with me that in-between the late medieval era and this present era, people have lived much longer than this present time; and people's age clocking three digits wasn't seen as "headline news". Just like it was mentioned in one of the ancient Chinese medical records that a particular pseudo-doctor and acupuncturist; Dr Cuie Wenze (from the Qin dynasty) surpassed 300years. Not to mention some accounts that were mentioned in the holy book (bible) about people; like Methuselah; that lived over 900years [ref: Bible - Gen 5 verse 27]; but for obvious reasons, I wouldn't divulge to religion. But if there is truth in these reports, then why have there been some obvious fluctuations in aging? In the era when people lived to a "three-digit" years, and this present day, who do you think are more adapted to survive? The answer is very obvious; they were - because they lived longer; so the question is: Did they evolve into us or de-evolved into us? Now, that's the concept of reverse evolution (evolutionary paradox)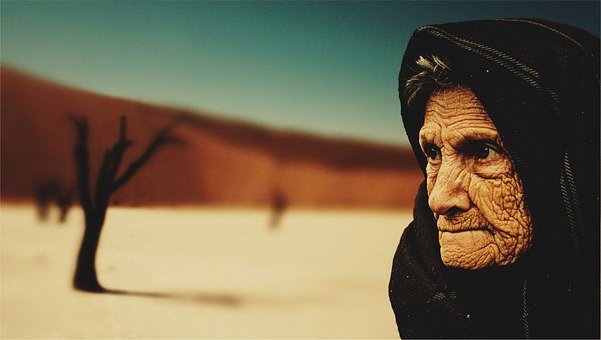 [Image Source: Pixabay. CC0 licensed]
Another question is this; why do people need to age? Though it has been rather a herculean task to pin-point the exact need of senescence, but some evolutionary biologists have made some assumptions to this; here's one of them:
Aging is a mechanism that has evolved because the process of natural selection has become too inefficient to maintain human functions and fitness over-time. - J.B.S Haldane [Paraphrased by me]
Remember; the concept of Darwinism hinges majorly on natural selection, so the assumption of Haldane has some disagreements with the Darwinian model. Another model has been proposed in this regards; and this is the "Mutation Accumulation Theory of Aging" by Professor Peter Medewar, which explains that the effect of evolution of negative events dwindles in relation to the age of an organism [ref]. This means; aging (as seen as germline mutation) is/should be presented at the organism's later stage of live.
Relationship between aging, evolution, and environment
Owing to the fact that this present day's age limit is pegged at somewhat of 71.5years as we have seen earlier, does this have anything to do with other factors, or is it purely on natural selection? According to the frontiers, an exposition was made that the duos of biology and environment have parts to play in this, and have constrained the life expectancy of humans to some limitations. Taking this example: This era has been greeted with advances in medicine; alongside other technologies, and as it were; we have become used to antibiotics to ward off intruders, and this has placed less reliance on our immune system, and this, no doubt, has made us susceptible to attacks (without the aid of these antibiotics and prophylaxis). But paradoxically, our ancestors had none of these prophylaxes, but they had stronger immune system - so would you say that they evolved into us or de-evolved into us? (Considering the fact that evolution is meant to ensure survival and sustainability; not dependency on prophylaxis).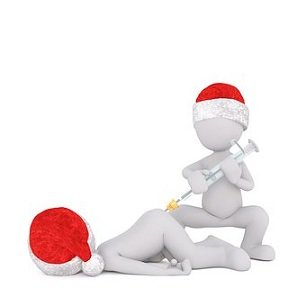 [Image Source: Pixabay. CC0 licensed]
And as it were; these have prevented our true potentials of re-achieving longer life span to be unleashed. I mean, why would we rely on our immune system when we have alternatives (prophylaxis)? Not to mention others like technological aids that have caused us to live a sedentary and much weaker life. This is not surprising when Professors Jean Francois Toussant and Adiren Marck made this remark:
The human potential (which also includes life expectancy) is reliant on a long term evolutionary parameters. - Prof Adiren et al. [Paraphrased by me]
No wonder people have been making advances to extend life expectancy; maybe indefinitely (or ultimately achieving immortality), but like you know, that would also be devoid of the natural evolutionary parameters - I mean, the natural evolution does not support immortality, but the fact still remains that; aging has not fit into the definition of evolution. Evolution makes organisms to survive; while aging makes organisms to die.
Conclusion
The concept of aging has been one that has left the world in higgledy-piggledy, and figuring out the purpose of aging has not been an easy task too. But one thing is certain; it does not fall into apposition with the concept of "forward" evolution - no wonder it has been considered by many as evolutionary paradox (reverse evolution).
---
Thanks for reading
References for further reading:
All Images are CC0/Public Domain Licensed and are linked to their sources
If you're in the field of science, technology, engineering, or mathematics, you can join SteemSTEM community in the discord:
https://discord.gg/mKSKQ7T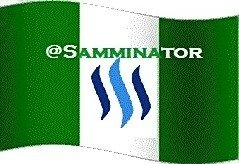 gif by @foundation