Cocoon under the Microscope🔬
Not sure who use to live in here, but we have a vacant home for inspection. My brother had brought this cocoon over some time ago before I purchased/received my tools for poking and prying.
At the time I tried to look at it under the microscope but it proved difficult without tools. Not only was the cocoon sticky but it kept turning to one side only. Which happens to be the marking side down, so I used sticky tape to try and handle it but my hands were shaky and it was hard to get it the right side up. We also wanted to check the opening on the end to see if we could see inside if anyone was home. But we could not and had to wait for the tools.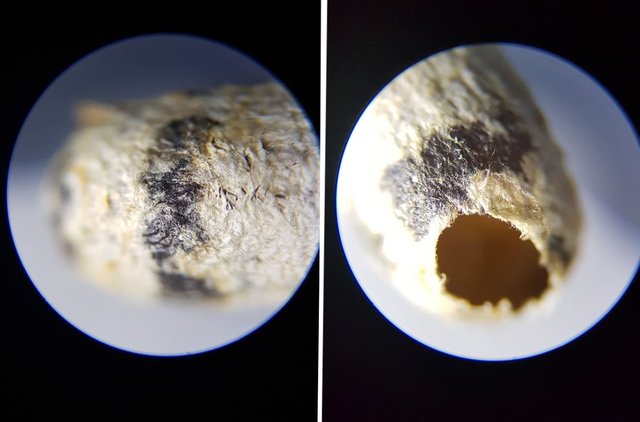 The tools arrived but I still had not checked out the cocoon again until now. Looking at the top left image, you can see the short dark marks on the right side of the bigger mark. That was not there the first time I had checked out the cocoon. Thus these are damages done by my tweezers and handling. Even though I was trying to be gentle, I managed to damage the cocoon so easily.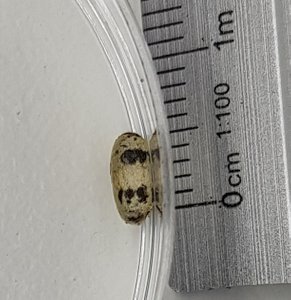 The cocoon is just a little over 1cm long with dark markings in a particular pattern. Does anyone have a clue from these markings who this home belongs to?
~~~~🔬~~~~🔬~~~~🔬~~~~
Below is the gif of the first time I had checked out the cocoon. I was surprised at all the colours and marking on it. You could see the fine silky/sticky treads on it which makes it look furry.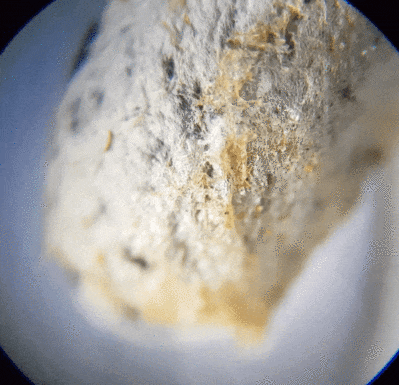 ~~~~🔬~~~~🔬~~~~🔬~~~~
Here is a close up look at the opening now that I have the tools to hold it. Mind you, the tools didn't help very well either to hold it steady enough to check out the opening. So I used tape to form a sticky base then used tweezers to place the cocoon on top.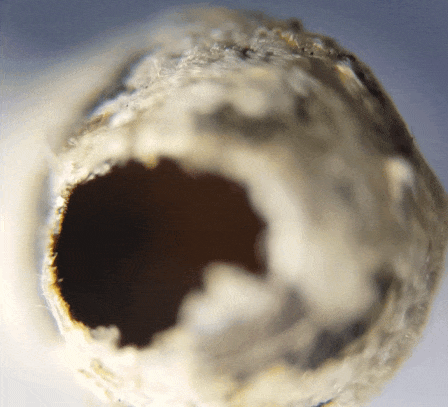 ~~~~🔬~~~~🔬~~~~🔬~~~~
Unfortunately we could not see right inside the cocoon. I did think about cutting it open but didn't want to ruin the cocoon. What do you think? Should I just cut it open to have a look?
~~~~🔬~~~~🔬~~~~🔬~~~~
All images and gifs belong to @supersoju