Lower Epidermis of Leaf of Triticum Aestivum Leaf under the Microscope 🌾 🔬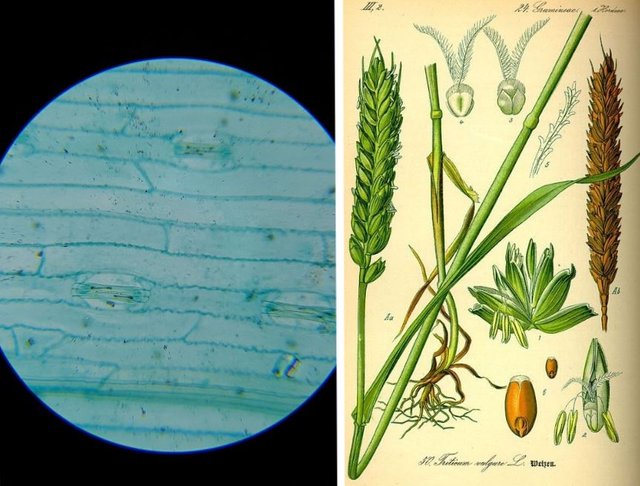 Left Image by @supersoju; Right Image Credit: Wikimedia Commons, public domain

Time to check out another leaf lower epidermis to see how different the stomata are from the past one we have seen on the rhoeo discolour leaf. https://steemit.com/science/@supersoju/rhoeo-discolor-leaf-w-m-under-the-microscope Today we will be checking out the leaf of triticum aestivum, a.k.a common wheat.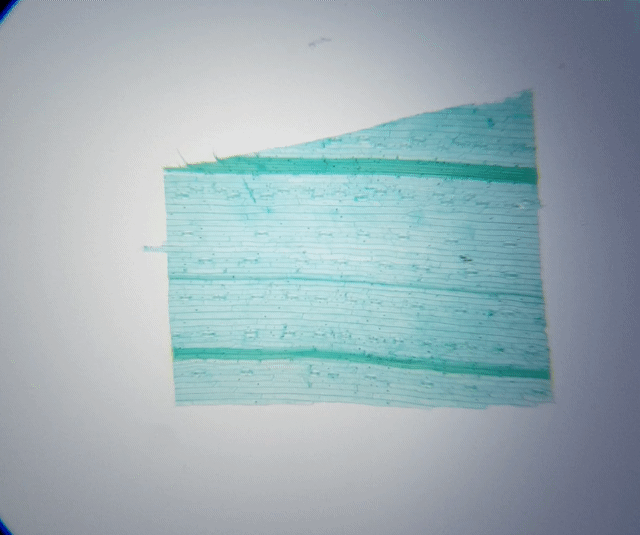 Instantly we can see the stomata are very different to the rhoeo discolour stomata. They are much thinner and longer looking. Check out the image below, I've placed the images side by side for easier comparison.
Notice firstly the cells of the triticum aestivum (left) are thin and long like rectangles. Whereas the cells of the rhoeo discolour (right) are short and irregular shapes. Secondly the guard cells of the triticum aestivum have elongated nucleus, matching the thin long shape of the cell.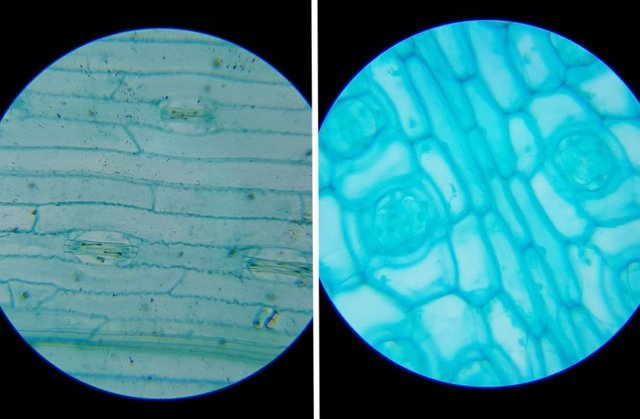 Also there are not that many stomata as we had previously seen on the rhoeo discolour sample. In fact, check out the below image for side by side comparison. Sorry it is a little hard to see from the image, but the triticum aestinum (left) has its stomata lined up in rows, whereas the rhoeo discolour stomata appear more scattered and in abundance. Also the cell walls appear to be thicker.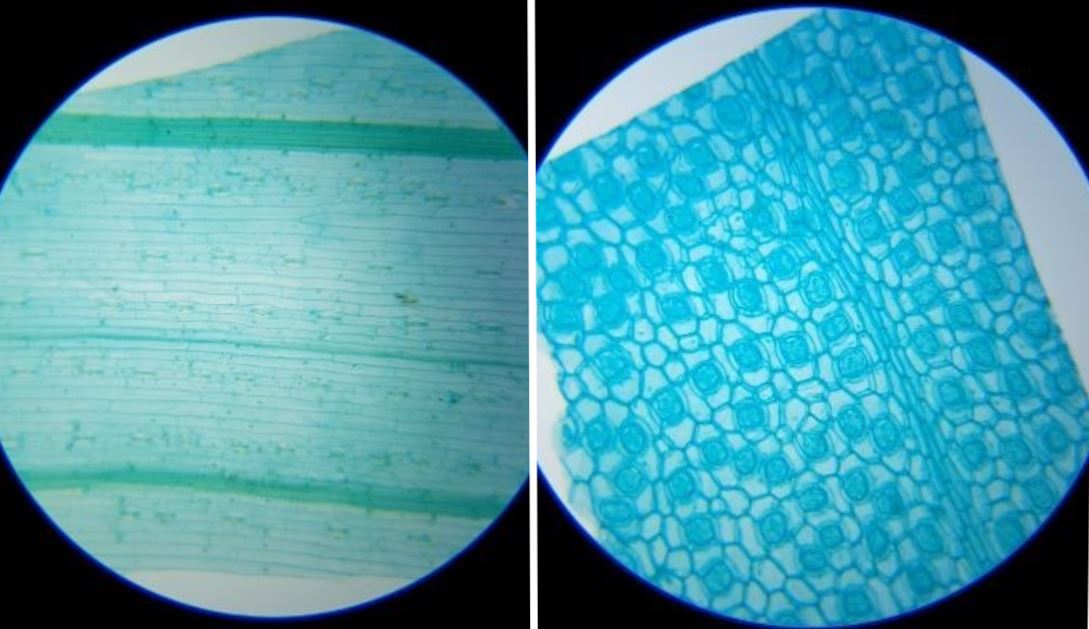 I am amazed at how different stomata and plant cells appear between two different plants.
~~~~🌾~~~~🌾~~~~🌾~~~~
Unless cited, all other images and gifs belong to @supersoju
Reference:
Common Wheat