Lower Epidermis of Leaf Vicia Faba Leaf (WM) under the Microscope🌿🔬
Following our current topic on stomata, I have one more sample I would like to share. This sample got me excited when I first peered through the microscope lens. But first of all, let use check what vicia faba is.
Vicia faba, also known as the broad bean, fava bean, faba bean, field bean, bell bean, or tic bean, is a species of flowering plant in the pea and bean family Fabaceae. Source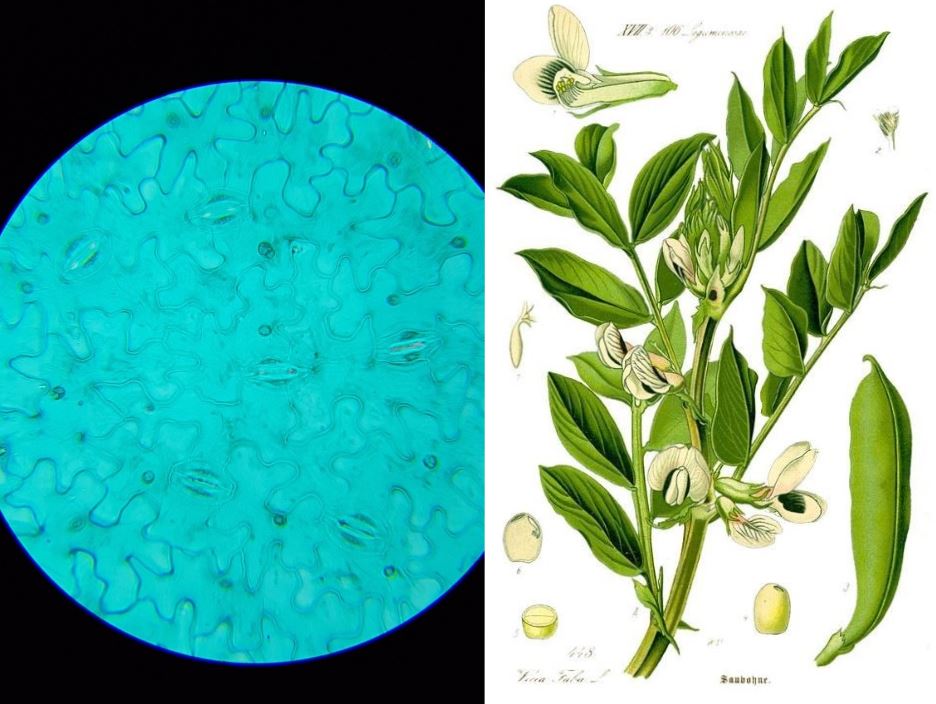 Left Image by @supersoju; Right Image Credit: Wikimedia Commons, public domain
Below is what I first saw. I was amazed at the patterns.
Isn't it just amazing? It is very different to the last two we've seen. The first thing that came to mind was 'Jigsaw Puzzle'!! The shape of the cell, if I'm looking at it right, are very curvy and odd shaped. From afar, well not really afar but at total magnification of 100x, the pattern is beautiful. See below left image.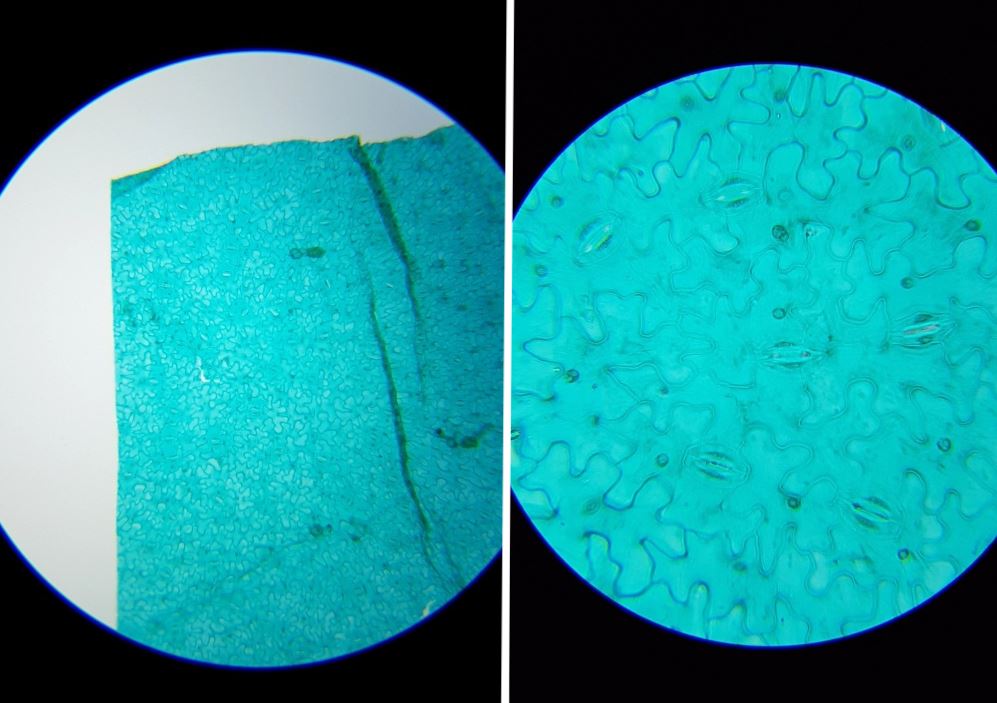 Looking closer at total magnification of 400x (right image), we can also see one dark coloured dot in each jigsaw puzzle shaped cell which is the nucleus. We can also see a few scattered stomata which look like fats lips (similar to the rhoeo discolour sample) with elongated nucleus (similar to triticum aestivum sample).
I must say, this sample was really surprising. It is an art work on its own. The above gif I adjusted the iris diaphragm for better viewing.
Unless cited, all other images and gifs belong to @supersoju
References and further reading:
Vicia Faba