Blockchain technology can help transparency in Southeast Asia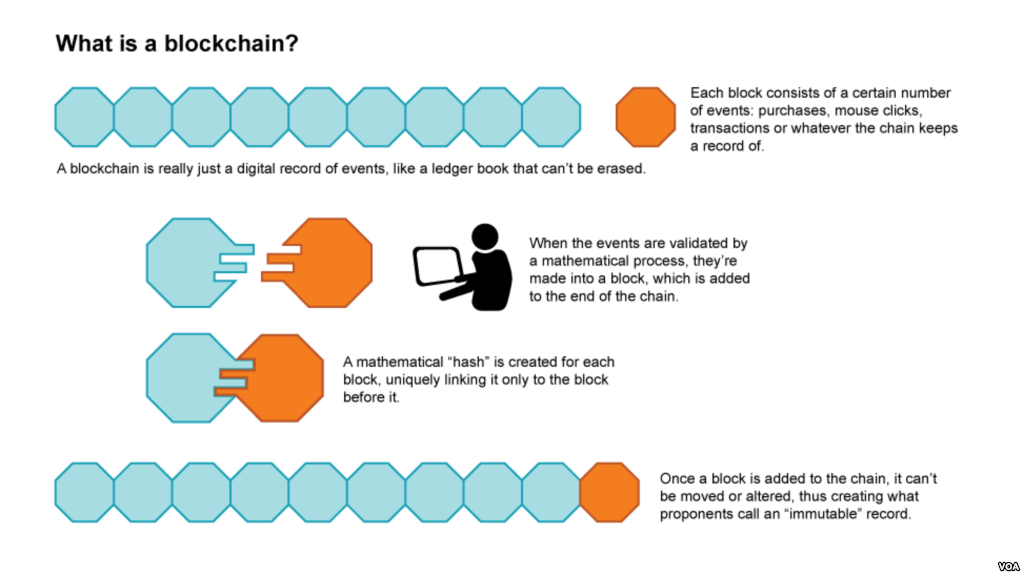 Imagine that you can take a screenshot of fish sold at a supermarket, and you will soon see the note About the wholesale supply chain of those fish.
From techniques used by fishermen who caught these fish in Indonesia until the fish were shipped out And how to do that in a factory in your own country (that is, all of this is in your smartphone).
The above-mentioned technology testing project is an overview of the potential of Blockchain technology to enhance transparency in various sectors. Which is ineffective or concealed in Southeast Asia.
Blockchain technology, the first technology developed to exchange and validate Bitcoin's digital currency, is basically an accounting list with a form A computerized system can not be modified.
The interconnected bundle of links in the computer allows for the control of a list of computers by individual users. Blockchain technology can be used to specify accounting records in any format that exceeds the digital currency.
Alisa Dicaprio, research director at R3, a software provider operating in finance for corporations using the technology of distributing public accounting lists The computer said:
"This technology eliminates the need for central authority in this context as a government," he said.
In areas where key records such as identification and ownership documents are externally overseeed or unchecked by the outside parties Blockchain offers many benefits.
Erin Murphy is the founder and director of Inle Advisory Group, a business consulting firm focusing on Myanmar and the emerging market. Said major Asian businesses are examining Blockchain technology to clear fraud and facilitate transactions.
She wrote in an e-mail:
"The best thing is that we want to use Blockchain technology in the region. But perhaps not surprisingly, the government is leading the use of Blockchain technology, much of it being a little corrupt government. Already. "
One of them, the Singaporean government, is working with major banks on Blockchain Technology, Designate and improve service to users.
In other countries Blockchain technology is used for a different reason. In the Philippines, the multibillion-dollar remittance market has been expanded by companies that provide services Cheap on Blockchain technology and Bitcoin currency that users can trade without having a bank account.
Murphy said:
"Every step that has been made initially may not be seen as a strategy for fighting corruption, and maybe This technology has been used to address corruption. [Blockchain] technology is likely to be seen in the context of development to promote poverty reduction and improve areas to the standard level. International to attract foreign investment. "
Beyond the currency
There are plans to test Blockchain technology with clear target in South East Asia, including a land-based development system that is under development. Sweden and Japan.
In June, the United Nations introduced a system based on Blockchain technology developed in collaboration with Microsoft and Accenture, which provides a non-resident refugee based on a permanent identifier based on biological data.
On the internet, you can see the results of tests released in May that track the production line Designer from Martine Jarlgaard of London-based Alpaca Mirror Jumper from a farm in Dulverton, United Kingdom, at every step of the way. A series of production lines up to a Longitude includes a composite position and a timestamp.
R3 DiCaprio said it took a long time to achieve the introduction of the newly developed technology. Upgrade to a complicated field.
She said:
"The technology capability to achieve Blockchain technology is available in most developing countries. These countries have engineers that can code Blockchain. But understanding how to use this technology in a business context is still limited.
DiCaprio estimates that it takes about five years before we can see the use of this technology in large scale, and she believes that The strongest will happen at the macroeconomic level.
She said:
"For example, a rapidly expanding sector of business is financial. And in the financial business sector, you are talking about big companies in Asia, most of whom are exporting or importing from the United States EU ".
She added that financial transactions were faster, cheaper, and more transparent, combined with reduced risk. Of loans and loans will go to village level.
Independence from the Central Authority
The Blockchain technology community has a strong disagreement over the allotted value.
Some people find that Blockchain technology, with the slogan "own bank" as a basic technology, can strengthen the financial system. In the world they believe corruption is present.
Bitcoin, a Southeast Asia-based Bitcoin digital currency trader, and who only gave his nickname, FlippingABitCoin, worried about himself. May face robbery, said:
"There are huge opportunities for us here to conduct financial transactions without the government's control."
At present, billions of people, who are cut off from the formal banking system, will be able to use the artificial money as a whole. The world without central office and without using anything other than mobile phones.
"This technology will make the competition more equal," he said.
Another group of fans has urged countries to use Blockchain technology, as Canada, Singapore, China and Germany have These countries may be exploring or testing directly on digital currencies using Blockchain technology.
Michael Hsieh, a non-permanent member of the Center for Security and International Cooperation at Stanford, wrote in an e-mail:
"In the long term, we believe that if there are any threats to governments, use Blockchain technology in Creating economic infrastructure that causes corruption, decreases transparency and high security that will lead to business confidence. And investing in shareholders. "
He continued:
"Any country that will lead the 21st Century Financial Technology Innovation Competition will capitalize on capital and productivity. From any country that is late. "