New chairman takes office at SEC, where Ripple is defendant: first statements
The U.S. Securities and Exchange Commission (SEC) announced today that Gary Gensler, who was nominated by Biden as president of the institution on February 3, 2021 and approved by the U.S. Senate on April 14, 2021, has taken office.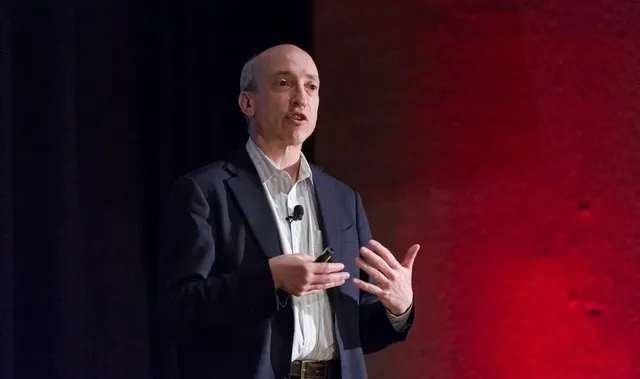 "I feel extremely privileged to join the SEC's extraordinary public servants team," Gensler said after taking office. As president, I will always act with the mission of protecting investors, facilitating capital formation and promoting fair, orderly and efficient markets. This is the mission that helped make the American capital markets the most powerful capital market in the world. I am honored that President Biden nominated me and am grateful to Vice President Harris and the Senate for their support. I would like to thank Vice President Allison Herren Lee for the leadership she has undertaken over the past few months, and for being so generous with her time and advice to all my fellow commissioners. " used the expressions.
With the participation of Gensler, the number of SEC's members has increased to 5, and Democrats are the majority here with 3 members.
Ripple management is hopeful of the new chairman of the SEC. "I want to sit down and talk with the new management," said Ripple CEO Brad Garlinghouse in a recent statement. In this sense, I have hope. When the SEC's new management is in action, there will be an opportunity to review our previous conversations with them. Opportunities arise when a new leader and his team arrive somewhere. In this sense, I want to talk about what we can do for Ripple and the cryptocurrency industry ".
Gensler, who has deep knowledge of blockchain and cryptocurrencies, taught at MIT in this area. Gensler served as chairman of the Commodity Futures Contracts Commission (CFTC) under Obama.