Desico Security Tokens - Join the Future of Crypto - Get Whitelisted.

Desico Security Tokens, Join The Future Of Crypto. Sale Starts 7th November
The Token sale for the greatly anticipated Desico, (a decentralized platform for security ICOs) will start their STO (security token offering) on November the 7th 2018. The Desico platform has been built by experienced fintech entrpreneurs and is also endorsed by The Minstry of Finance and Economy. The platform will allow you to invest in some of the most promising STOs and Start ups, while eliminating any fraudulent projects. With so many ICOs flooding the market this is a major feather in Desicos cap. Another great bonus with Desico is that they will offer quarterly payouts from their revenue over the next 30 years , This is a massive opportunity for investors.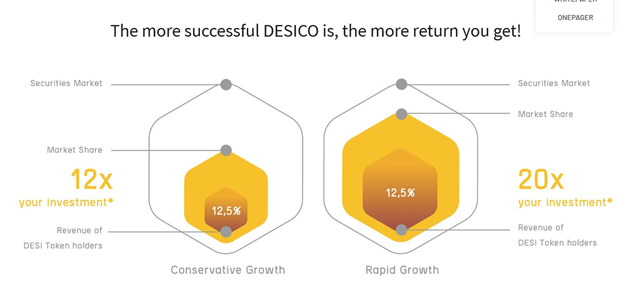 Desico say ¨Based on DESICO's predicted performance, quarterly payouts are expected to give token holders a return of 12-20 times the amount they invested over a 10 year period. The token price and quarterly payouts after the period of 10 years has not been taken into account. The DESI token has maturity of 30 years. Please note that this is not a guarantee, it is solely a projection based on DESICO's predicted financial results.
Desico has got to be one of the biggest Projects of 2018, and a fantastic opportunity for investors. It has had some very high profile reviews and mentions, one of which being Forbes. Since being launched Desico has gone from strength to strength, and I can only see this progressing. Not only is Desico a great project to invest in, it will also help the crypto world. Desico will not only help new projects and start-ups , it will at the same time be weeding away all the suspicious and fraudulent projects this can only mean good things ahead for Desico.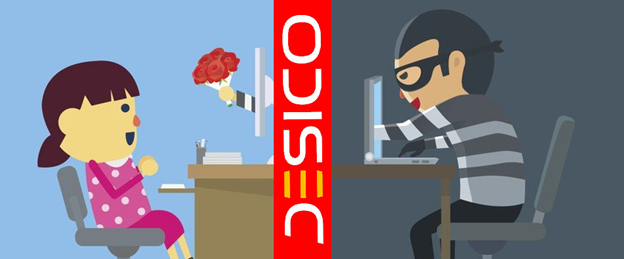 Token Sale Registration, KYC & whitelist.
If you are interested in Desico, you will need to register first and provide your KYC ( know your customer) information. In order to invest in the Desico Security Token Offering ,you will need to whitelist your profile before you can invest, this will only take a few minutes and is normal procedure when investing in a ICO or STO. Make sure you also have all of your login credentials as you will need them for the Desico token sale.
Register now and secure a 15% discount
To register for the Desico STO https://desico.finbeeverslui.lt/Users/Register
If would like more information visit their website https://www.desico.io.
Desico telegram group https://t.me/desicochat