3 in 1 ways you can earn Passive Income starting this winter.
Monitized Camping
If you live outside most major cities, you can find value in your backyard!

Yeah, so I've mentioned this before but let's talk about the eight forms of capital again. Though it can be applied to many different sectors of life, it was primarily developed, by Ethan Roland & Gregory Landua, for regenerative agriculture.
As you can see in the draft bellow, it explains pretty clearly how it can be used and how it can be turned into currency:
Image source
With this simple imagery, it's easy enough to see that while owning land there are a lot of avenues available to make or save money. I have built my driveway almost entirely of material capital from the land, an outdoor bathroom made out of social capital turned into roofing material, and living capital for the timber that was used. In the spring I cut down all the dry tall grasses to use as straw for our compost when it needs it... I mean there literally is so mush value everywhere you look!!!
Using this ideology, we can begin to make sense of how easy value can be created.
---
A side income out of thin air:
With this concept and the combination of the genius idea behind HipCamp (the airbnb of camping), we use our cultural, experiential, intellectual, living, material, and social capital to build passive income.
We have a side business that is pretty much hands off... So, just like airbnb you will have to build up a reputation. Although there is no requirement for infrastructure or amenities, your "campground" can be as primitive as you want it to be, although it would be in your best interest to put some work into it.
---
Now that our sites are built, all we really do besides a little maintenance is walk through the property with the clientele, chat about whatever the mood strikes, and deliver the extra product we have for sale.
---
A second opportunity:
The website is pretty much modeled after airbnb and with the ability to create a virtual store of your own, there's an opportunity to grow your revenue even more. We sell local honey, firewood, eggs, and more to come... as the homestead grows, so will our camping experience!
I plan on having foraging walks and bushcraft skill building on the menu.
---
A third income stream:
There is yet one more stream of income that you can take advantage of here, the HipCamp Referral Program. You will earn $100 per landowner you refer to Hipcamp after they host their first Hipcampers, guaranteed!
---
It's worked for us very well over the last two years and that extra income was a lifesaver during the pandemic!
If this is something that sparked your interest please consider helping us by simply signing up through our link:
---
AS ALWAYS... THANK YOU FOR LOOKING, YOUR SUPPORT IS GREATLY APPRECIATED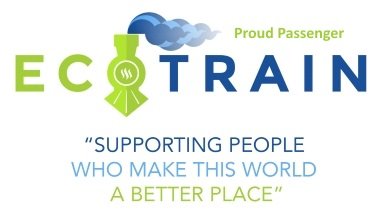 If you want to know what really is inside this Coconut, take a look at my Humans Of Steemit.
And don't forget… Dreams Come True!