27 CLUB SHINIGAMI DEATH MATCH
DE. RA - Brain - STEM...ME.AT.
🍴Even prepared with "book" in H..."ent" hey ch.op...and shew backwards how the tree cuts their "know_ledge plank" look on hubris/watch.ES. Remember those @FrankBacon, @aggroed, @lpfaust, @fulltimegeek @flauwy.apx+?
SEPT-IC-flu/sWIN3...embers. Thank you for playing http://BitCoinBillions.us with the "miracle money clothes" I chose as SHINIGAMI in DEATHMATCH.
https://steemit.com/created/modernmoneymechanics (A.K.A. HowT/bi\tC---oops.)
Doctor, Daughter, Dog-never torn on torrent style freQs. RNASCAM is off and kap-UT! @ #QANON "4Q"ward-E.D. "infant---tried" unit on mRE. (paid upside/own_)
Watt hat. What dog? Cord on blooper.
An-HOU"duh'n"DJNN proof on ASUS5 @ALCHEMAGE's LOFT.*S'overlay.B-F'd...save.🥚(Is mice on all ways out wit me?)*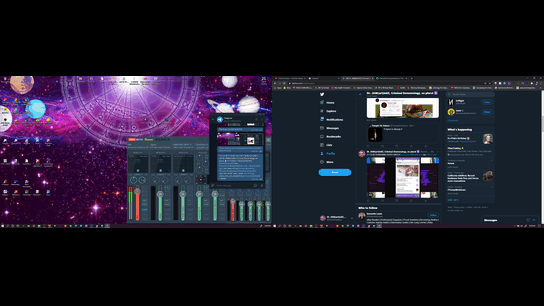 ---
In Sovereignty,
Dr. M, the Rev.⚕♾🛐