CAPTURED: Serial Killer and Rapist Yang Xinhai aka @huaren.news is behind Bars (part 5)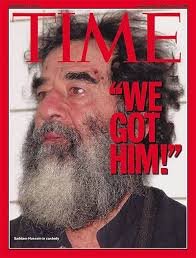 After more than a month with our active man hunt thanks to you, we have captured Serial Killer and Rapist Yang Xinhai aka @huaren.news and he is now behind Bars at a maximum security prison. Thanks to your tips we were able to pin point the whereabouts of Yang Xinhai aka @huaren.news and alerted local authority. This post will outline the tip leading to his capture. The story and photos photos of where he was hiding and his arrest. We will cover his court appearance and whats next for this scumbag. He's a real jerk. For all of you who need to be caught up on the story part 1-4 will be posted below.
The Tip
Last week Tuesday we received a tip of a man fitting Yang Xinhai aka @huaren.news description peeking into windows in a retirement home. With so many tips coming in this is one that would usually be passed over but the person leaving the tip said it was the most disgusting look man he had ever seen with abnormally large ears. Due to the fact that his last rape and murder victim was in her 90's we decided to look into it. We asked for some local businesses to share their security cam videos with us and we could not believe what we saw. To say it was a man is not really accurate, more like a dis formed monster. Gods cruel joke, even knowing what he had done I could not help but to feel pity for this deformed abomination.
The Capture
Right away we contacted the police who due to the nature of the east contacted the military who Dispatched a team. As they searched the area a group of teens playing soccer said they had seen a man clime into the ground right by the bathrooms. The searched the area and found an out of place square. covered by a mat. Guns drawn they pulled up a block only to find Yang Xinhai aka @huaren.news hiding and with a look of disorientation in his eyes.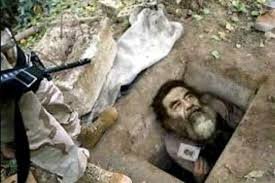 The Medical Report
Yang Xinhai aka @huaren.news was first taken to a hospital to do a DNA test to make sure they had the right man. The results came back as positive, they had the right guy. It also showed he had multiple STDs including one only to known be contracted by having sex with dead male lama's.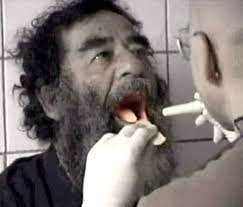 The Sentencing
The court hearing was closed to the public due to the disturbing nature of the crimes. Thee also worried he may escape again so they held his hearing via Zoom from prison. he was found guilty on all accounts of rape and murder and sentenced to death by hanging. The exact date will not be released to to a possible escape plan. Even the jerk himself wont know when he will die. One he has died we will wrap up this story with one final post.
A big thanks to all who helped up catch this jerk. I will see you all again in the near future.