Sex Trafficking Ring Busted in California, Over 300 Arrested
A huge sex trafficking sting operation culminated in the arrests of hundreds last week, with almost 50 victims rescued. This included 14 minors among the trafficked and sexually exploited. In total, 339 arrests were made by law enforcement.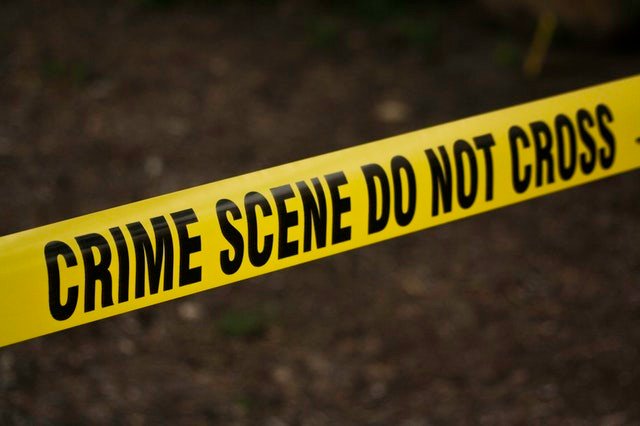 Source
The arrests took place over a 3 day span with the help of 93 human trafficking task forces. The operation was dubbed "Operation Reclaim and Rebuild". Local news station KTLA5 reports:
"Among those arrested during "Operation Reclaim and Rebuild" were pimps who had put victims up for sale and individuals soliciting sex from underage teens, sheriff's officials said. Some of those saved from the underground world of sex trafficking were runaways or victims found through social media and chat sites online."
Of the 14 minors who were forced to endure sex slavery, the police report says there were some as young as 6 years old. Can you image the level of depravity to kidnap children, like 6 years old, and sell them for sexual activity for other depraved pedophile monsters? Most of us can't imagine ever doing such things, because we wouldn't - not in a million years, and it's hard for many to accept that other people are capable of doing it.
Some of the victims were forced into prostitution (sex slavery), and others forced into producing child pornography which was sold by the trafficking ring. One case involved a 17 year old girl and her 14 year old sister, who were enslaved and later sold to another sex slaver (aka 'pimp') for $6,000 a few days later.
It boggles the mind how humans are so depraved in their thinking. To think one can own another, and not just other human animals. We actually think we can own other non-human animals, who think and feel at different but similar levels to us. We have a long way to evolve.
The arrests were conducted in January as part of the (Trump-inspired) federal government's National Slavery and Human Trafficking Prevention Month. In 2018 California has 760 reports to the National Human Trafficking Hotline, with 6,244 reports of sex trafficking in the U.S. for 2017. It's still a big problem, yet why is the mainstream mega media not reporting on these triumphs of good over evil?
Sex trafficking, abuse and exploitation is a dark undercurrent in society that goes on in secreted areas. Children are the most vulnerable and most easily exploited. The elite are neck deep into this cesspool, and sometimes a whiff of their depravity gets a little exposure, but is soon squashed in the media.
I think even minor breakthroughs in justice against sex trafficking like this one reported last week, are too dangerous for awakening the public to the deep darkness that pervades our societies. I think that's why these stories are not covered. You can't do anything about something you're not aware of. So don't make people are of it, and it can continue.
---
References:
---
Thank you for your time and attention. Peace.
---
If you appreciate and value the content, please consider: Upvoting, Sharing or Reblogging below.


me for more content to come!
---
Like what I do? Then consider giving me a vote on the Witness page :) Thanks!

My goal is to share knowledge, truth and moral understanding in order to help change the world for the better. If you appreciate and value what I do, please consider supporting me as a Steem Witness by voting for me at the bottom of the Witness page.