Steem Fantasy Premier League - Gameweek 6 Overview and Match Prediction Results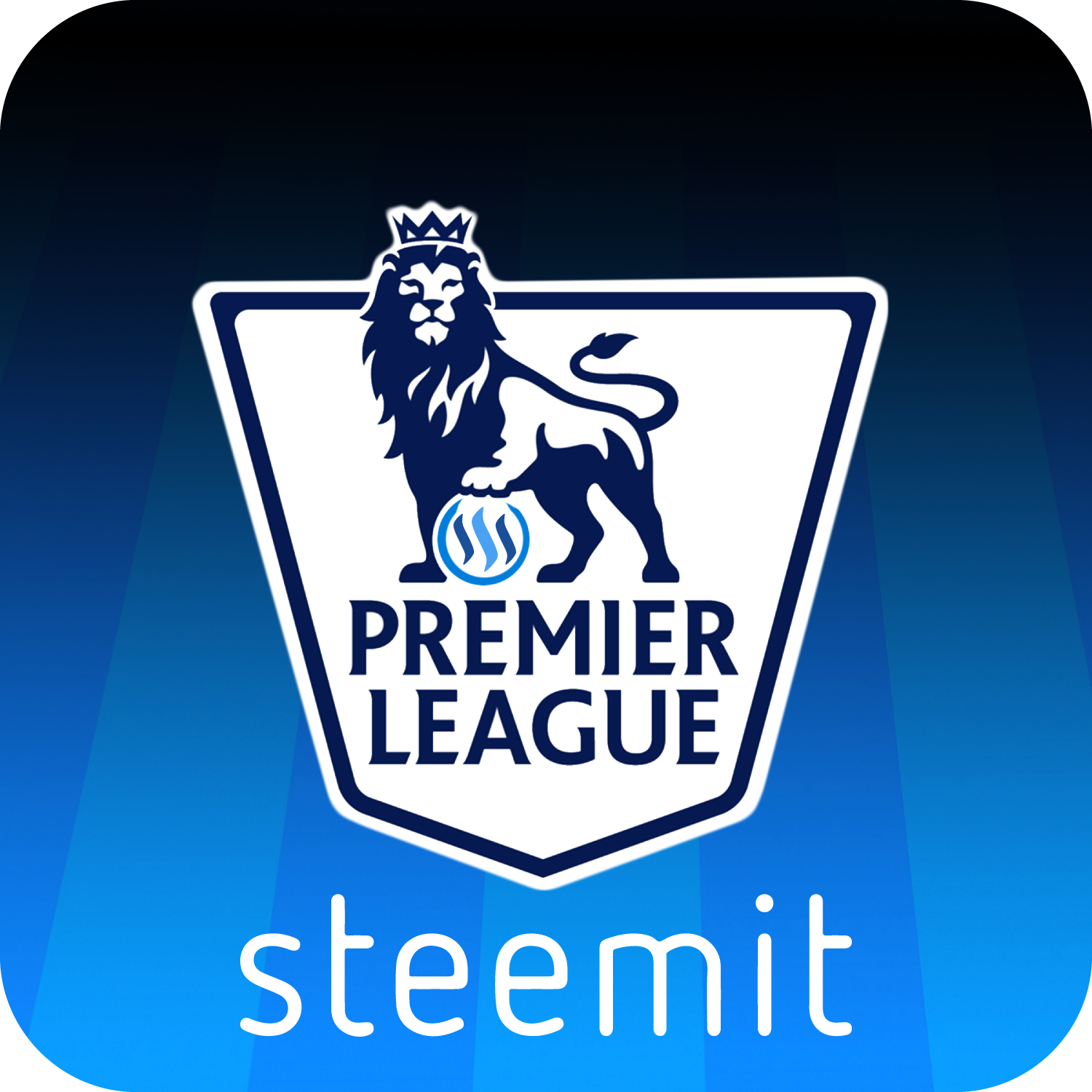 Matchweek 6 is over, and with no big surprises. All the contenders for the title won. Liverpool was close to drawing against Leicester, but Vardy missed a penalty which could have given them a draw. Manchester City is looking more and more on fire. Also, their defense, which has been a problem, looks very solid now. Next week we will see how much City is actually on fire when they play Chelsea away in match week 7. Matchweek 7 will also be the last before a small break. You might want to save your free transfers, as injuries could occur. But for now, let's take a look at the Steemit Fantasy League!
---
The Steemit League
The average amount of points this match week was 60, which is 2 points more than last round. There was a lot of teams in the Steemit League that scored above that, but one manager even managed to score 91 points and another one 90 points. "Asamtho Steemit FC" scored the amazing 91 points, but it has to be said it was with the use of "free hit". Still, it's very impressing. "11 Jarv Specials" was the team to score 90 points, and that was with no wildcard used, which makes it very impressing! With this amount of points "11 Jarv Specials" almost moved into top 10. With that being said, let's take a look at the standing.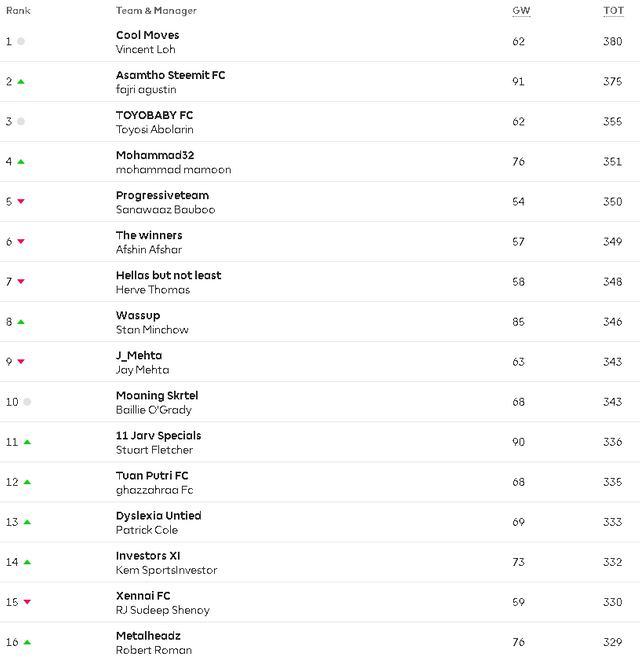 Still. Vincent Loh takes the lead, but his gap has decreased to the rest of the pack. Only five points now are separating the top two. Still, we have 37 points between no. 1 and no. 10, but with teams scoring 90 points almost every round, it's very possible that this standing will not be anything like the one we see at the end of the season. Wassup moved into the top 10 as well, with an amazing round of 85 points. "Progressiveteam" though dropped in positions because of a poor round of only 54 points. That's how fast it can go. From 0 to hero or from hero to 0 in one match week.
---
Match Prediction Game
This weeks Match Prediction Game was like no other ever before! We had 2 players with 9 correct guesses! Its the first time we get a player with 9 out of 10 correct guesses and we got two of them! Congratulations to @nguyenthanh and @barcalogia!
We also have an astounding number of 13 players with 8 correct guesses! Now I don't feel so special winning that safe bet I placed in the store since so many others were so good at predicting these games! Congratulations to @ewuoso, @datdoan, @costanza, @mohammad32, @yogesssh, @howtostartablog, @arfa, @huandeptrai, @pertiqoues, @decentropia, @marzi, @cmoljoe and @musicgeek!
---
I noticed that for GW4 I had forgotten to announce the 2nd place winners.

Payouts for GW5 and 6 will follow soon so stay tuned! :)
Big thanks to @futurethinker for helping out with the Match Predictions!
---