Shadow of my mini fan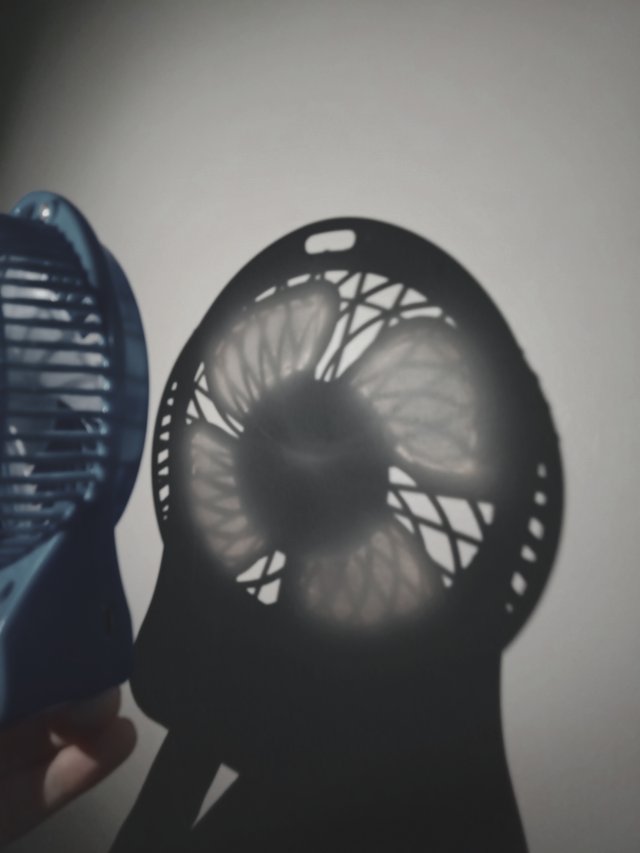 This is my mini chargeable fan that I always use when it is hot and brownout. I tried flashing light on it to see how its shadow looks. For me it is cool especially its blades.
While I am making this post, I just got curious on how it will look if I tried to capture its shadow while the blades are spinning.